Blizzard is one of the most popular gaming franchises in history. It brought us a new look at fantasy after Warcraft III, and when it was first released on PC, it became an instant sensation with its blend of RTS gameplay, speedrunning record breaking romps through games like Starcraft II: Wings Of Liberty and Diablo III: Reaper Of Souls.
The "blizzard lawsuit pdf" is a document that was filed in the United States District Court for the Southern District of New York. The complaint alleges that Blizzard, Inc. violated securities laws by issuing false and misleading statements about its financial situation.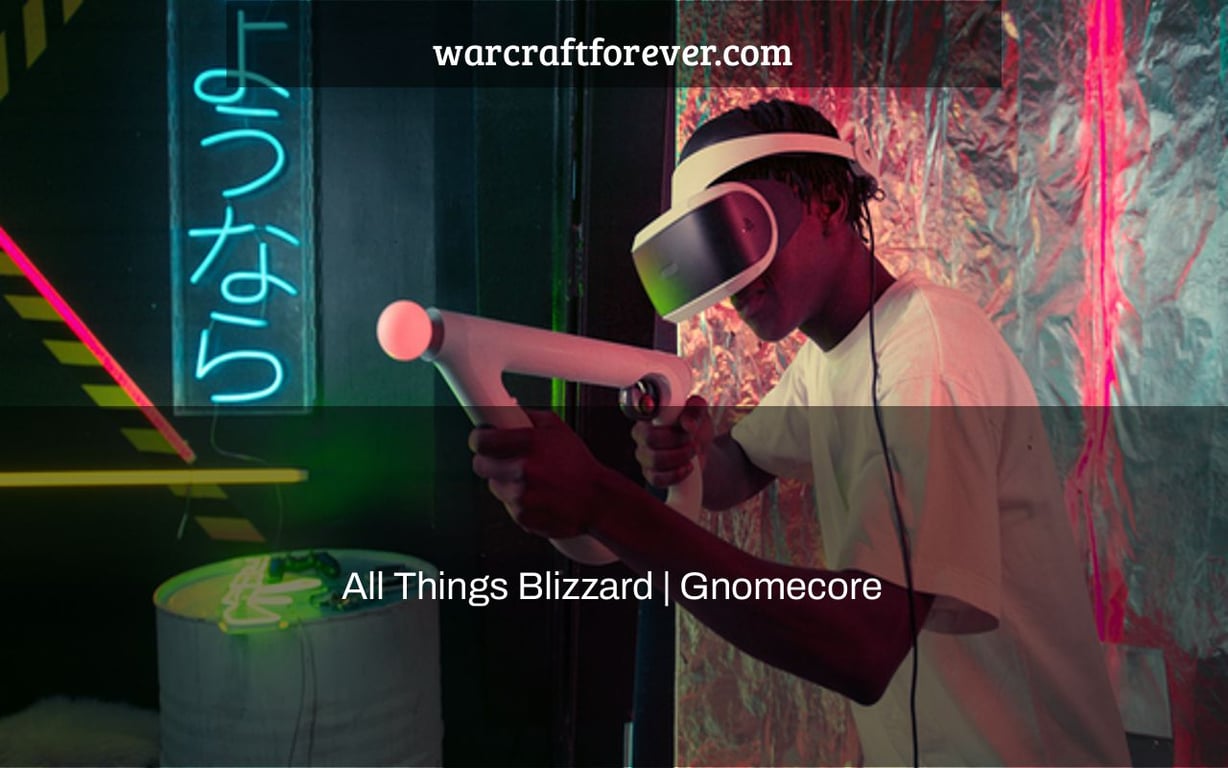 I haven't commented on a number of stories in recent months, but I believe they've reached a critical mass that merits a blog post.
Blizzard is being purchased by Microsoft. Well, the entire thing is still on paper and will be for the next year and a half, but we may discuss viewpoints. The community is largely enthusiastic about the new leadership and the acquisition as a whole, and Phil of Microsoft Gaming replacing Bobby Kotick as the dark overhanging cloud is an undeniable benefit. So I think it's excellent news. The Russian gaming community even has a local meme called "Phil fucks!" (roughly translated as "Phil kicks ass").
At the same time, the period until the transaction is much too lengthy, and we'll almost certainly see a lot of releases before then, so it'll be January 2022 before any adjustments and procedures under new leadership even begin. As for Game Pass, I expect to see buy-to-play titles making it, yet WoW will most probably remain in its current sub niche, offering retail and 3 legacy expansions (WotLK is bound to come) at the price of one, as it is now.
Leaks (10.0). The notion of a dragon-themed expansion has been discussed for years, and gamers have already predicted dragons and Dragon Isles – whatever the fuck that is – for three expansions since that is what people want. It seems possible for 10.0, however, since they required an expansion bomb following WoD's "failure" (note quotes; personally, I enjoyed the expansion's narrative, ambiance, and emotional swings a lot), which was Legion. After the now-unanimous collapse of Shadowlands in 2022, they'll need a bomb that's just as powerful to bring back gamers and rebuild. So the dragon motif is appropriate. This is where they're going, as shown by the Dragon gift package.
Personally, I enjoyed the "leak" in which Azeroth is a dragon titan, she hatches (without destroying the planet, of course, because Azeroth is nursing a titan soul), and we care for the newborn baby throughout the expansion, teaching her to appreciate life and moral values alongside the dragon tribes as long-term keepers of life and balance. The notion of repairing the maimed world is also appropriate: we may plant and develop a new tree for the elves, repair the destroyed areas, and strengthen international relationships, among other things.
Azeroth could be born at the start of the expansion and cared for throughout the patches, or the entire expansion could be a build-up to her birth: specifically, the healing of the planet (don't forget Sargeras' sword!) and the formation of dragon tribes could be a catalyst for the titan birth and a required condition for this epic event.
This whole notion stinks of some kind of "Titan knowledge" progression scale, but I can only hope that Blizzard has learned its lesson and will not incorporate another round of AP (now "azeroth power") grind in any form. We'll just have to wait and see.
Patch 9.2. My viewpoint has not changed. I'm suspicious of the new lore based on bits and pieces I've picked up from the press – albeit I'm purposely ignoring anything 9.2. for the sake of keeping my experience intact. With Sylvanas' arc resolved with the grace of an elephant in a china shop, the absence of Jailer's motives and plans, the introduction of a new, more powerful cosmic force that is aeons beyond being related or even comprehended by heroes of Azeroth, and a 100 percent incoming rule of cool yet idiotic twist at the end of the raid, Shadowlands will be bound to 10.0.
The only chance I have for 9.2 is gaming, since the Lore card has already failed before being played. If this robot/cypher thing is done effectively, taking into account all of the previous blunders, such as the Korthia archive money and grind in an otherwise ideal zone, it might have some gameplay value, and a new race could be interesting to deal with if they manage to pull a WALL-E here. I'm not sure how long it'll take me to get used to the patch, but I'll find out once it's released.
What I'm certain of is that a 6-month sub is no longer an option for me. I'll purchase a 3-month subscription when the patch and expansion come out, and see whether I'm still interested in continuing and pursuing the objectives on several alts like I did previously. This winter hiatus in WoW has caused me to reconsider my past alt habits, and I may return to playing just a few alts — maybe only main for a while and be content with that till 10.0 comes out. The new raid's awful gear sets assist a lot with this choice — I'm not sure I'll even be pursuing them on one alt, much alone all 12 classes. Of course, we'll have to wait and see.
Is it true that I miss playing World of Warcraft? The answer is "yes" and "no" at the same time. I miss the world, I miss the class gaming and my toons, I miss trying new things in game, and I miss achieving my objectives. At the same time, I have no desire to grind anima for the remaining sets, and there isn't much else to do in the game. I signed in for 10 minutes on Christmas to acquire my goodies, and that was it for two months — even though my subscription is valid until February 20, I did not and will not login there, and I am not interested in anything 9.1.5. has to offer.
The conclusion is simple: I'll leap into 9.2, pay the next sub on the day the patch is released, and be overjoyed to be back in Azeroth and beyond. New tales and locations, no matter how unimpressive, are nonetheless new stories and places, a step forward and a source of curiosity and exploration.
What I am certain of is that I am no longer enslaved by the World of Warcraft, which has held me captive for more than a decade, and that I am no longer trapped in a self-inflicted cycle of alts and grind. Dobby has finally been let free! That doesn't mean I'm abandoning the game – as I've always said, I'm eager to see it through to the conclusion, whatever that may be – but it does mean it's become one of the games I check for updates, see what's new, and enjoy what I can, for as long as I want, rather than the game and hobby. This is a positive thing since it allows me to devote more time to other worlds, titles, and creators.
The final – and possibly least important – topic is the newly announced titles.
First and foremost, it's a Blizzard survival game with concept art. Mike Ybarra raced to reassure the community that it would not harm the development of Diablo, World of Warcraft, or Overwatch, so we can all breathe a sigh of relief. I haven't played any survival games in a long time, but it might be fun to give it a go – particularly if the new world is exciting and full of mysteries.
Second, Frost Giant, a firm created by former Blizzard employees, has revealed that their debut game would be an RTS focused towards cybersport and designed to reignite interest in the genre. We'll have to wait and see what happens. In the 1990s and 2000s, I played a lot of RTS games, including Dune, Red Alert 3, Warhammer 40k, and, of course, Starcraft and Warcraft. Because I have always despised RTS as a multiplayer game, my interest will be entirely dependent on the world they construct and whether or not there is a great campaign. I despise the multiplayer tactics of playing aggressively, grabbing resource nodes like your buttocks are on fire, and, above all, attempting to defeat an adversary in the first 5 minutes with a handful of the most basic troops you produced before your opponent. What's the joy in it now that you've won? My ideal experience is when I can develop a complete tech tree, investigate all of the choices, create an army at my own time, and then sweep the battlefield clean with an overwhelming force as a steamroller. So, if they provide an entertaining campaign and a fresh universe that I can immerse myself in, I'm in for a walkthrough.
The most interesting thing is that for both of these games, is that they come without Metzen & Co's legacy. This will be a litmus test, on whether they have visionaries and dreamers good enough to create their own world and drag us into it. And that's what I'll be tracking with utmost interest.
For the time being, Final Fantasy XIV is a fun and fantastic game to play, and it has effectively taken my time away from WoW – but I'll surely see you in 9.2. Whenever that may occur.
Blizzard games, such as World of Warcraft and Overwatch, are some of the most popular games in the world. Blizzard is a company that produces video games for multiple platforms. Reference: blizzard games.
Related Tags
blizzard employee kills herself
blizzard lawsuit reddit
blizzard scandal
blizzard lawsuit death