The world's top2 players will battle it out in the Arena World Championship 2022 Cup, with a $200,000 USD prize pool on offer.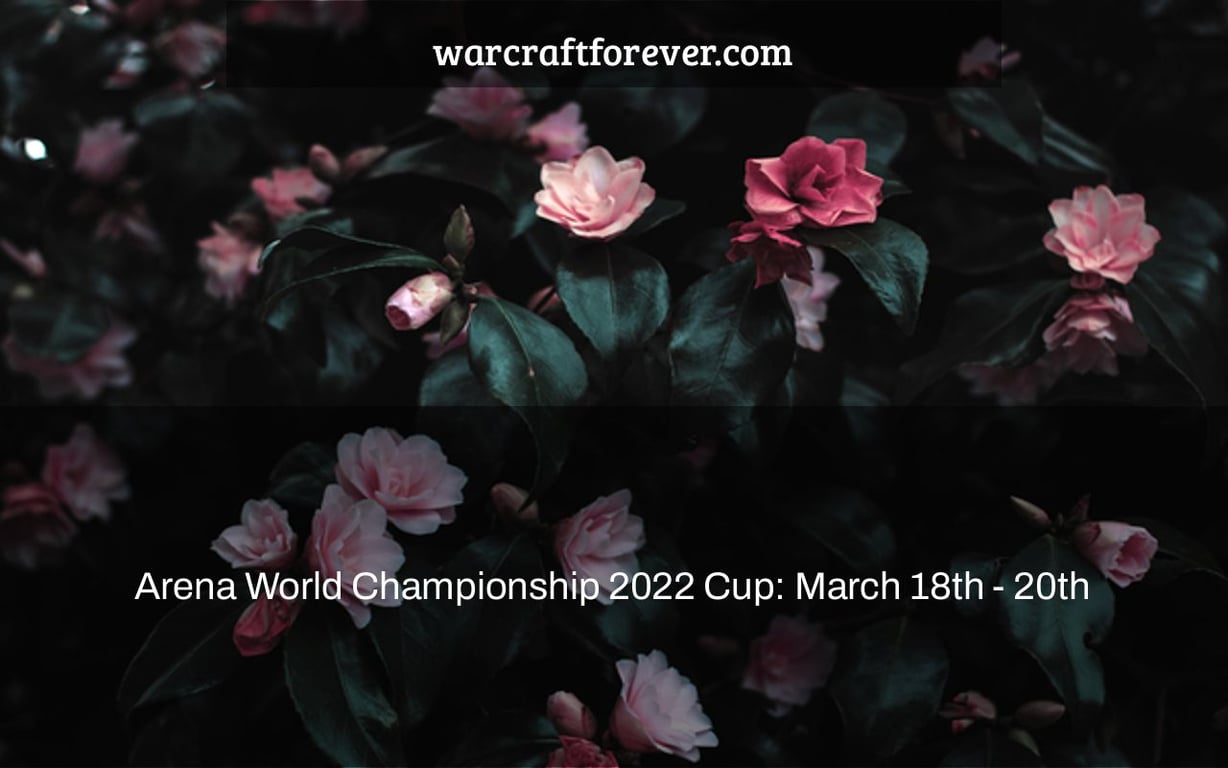 The Arena World Championship is returning, and the first of four open cups will take place on YouTube from March 18-20.
We've all been waiting patiently at spawn for the arena gates to reopen, and now it's finally time. The first of four different open cups for Europe and North America begins this weekend, with each zone receiving $10,000 (USD) in weekly prize money. Players from all around Europe and North America have signed up for a chance to win enough points in these cups to move to the Circuit and then the Global Finals, where they will compete for a portion of the $700,000 prize pool.
According to Adrian "Healingstat" Archer-Lock, Associate Product Manager of WoW Esports, "these cups are extremely interesting." "As more organizations join the area, teams have become stronger and better, assuring the competition has never been greater in the history of AWC."
Details
Online – https://www.youtube.com/user/Warcraft
Europe and the Americas are the two regions.
Dates:

Cup 1 will be held on the 18th and 19th of March.
Cup 2 will be held on March 25-26.
Cup 3 will be held from April 1-3.
Cup 4 will be held on April 8-10.

10:00 a.m. – 10:00 a.m. – 10:00 a.m PT
The total prize pool for the whole season and the Global Finals is $700,000 (USD).

Cups are worth $10,000 USD (per region per Cup)

Double-elimination, best-of-five format
Get to know the Casters.
Long, Gillian "Eiya"                                     
Compston, Sid "Supatease"
Venczel, Elliott "Venruki"
Beshir, Mohamed "Ziqo"
Keep in Touch
To obtain all the memes you need, as well as useful information and live updates, subscribe to the Warcraft YouTube channel and follow the WoW Esports Twitter account. We'll meet in the Arena!