Blizzard, a company that is well known for their games, has recently announced they will be changing the way reputation gains are calculated. This change alters what players can expect from playing in battlegrounds and arenas instead of casual Battlegrounds versus other players.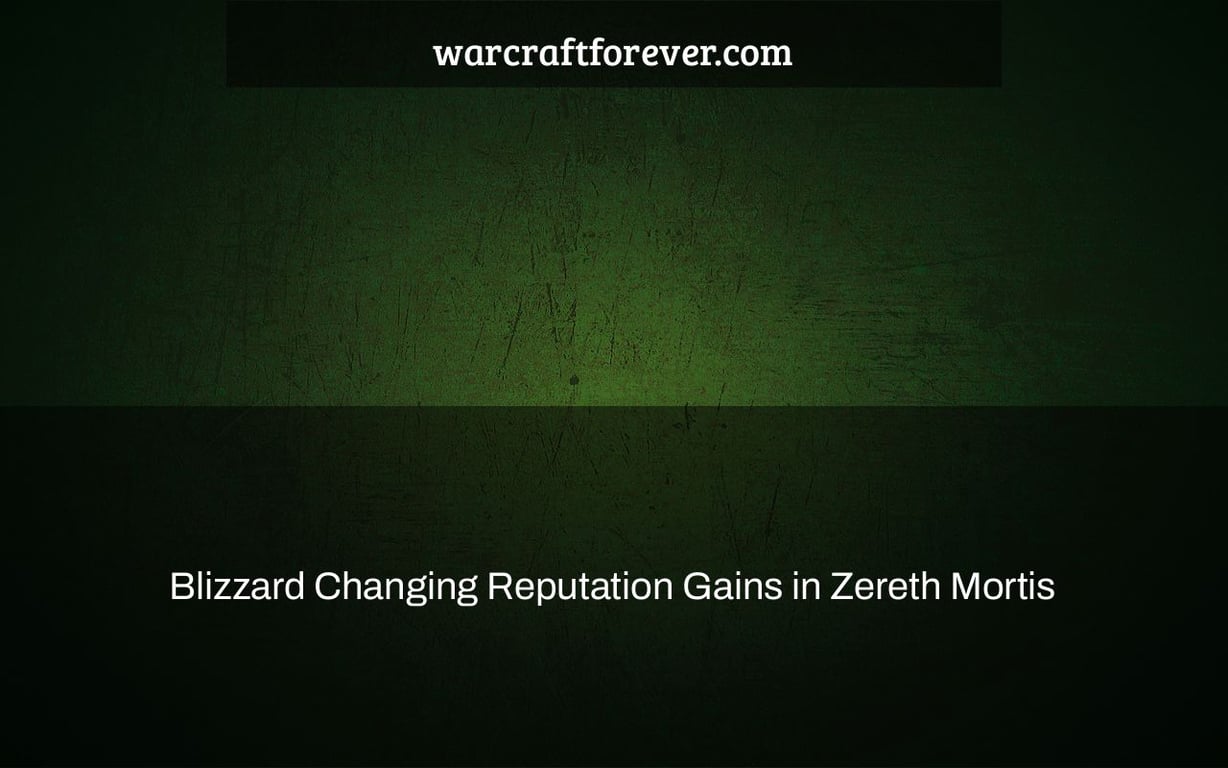 Blizzard
This is a nice concept to follow. People shouldn't feel obligated to play every day, and they shouldn't feel compelled to play because the incentives don't encourage them to have fun. So, we understand the community's worries about rares that are overweight. When rares account for the majority of the total rep you may get in a day, you may feel obligated to go for them all. Because there are so many, acquiring rep on a daily basis becomes a time-consuming process rather than something you can target and finish (or almost complete) in a respectable play session. We want rares to feel like a bonus rather than a chore, therefore their reputation is being reduced from 15 or 30 rep per rare to 10 or 15 rep per rare.
To compensate for this change, we're raising the reputation of other sources: global missions will give 125 instead of 100, Antros, the world boss, will award 500 instead of 250, and the twice-weekly quest "Patterns Within Patterns" will award 500 instead of 250. As a result, there will be a tiny rise in overall possible rep gain each day, with rares accounting for a far smaller fraction of those gains. This will give players the impression that they can finish the day early without incurring major long-term costs, while also giving those who want to push harder an incentive to do so.
Players who feel compelled to attain Revered by week 5 and get the legendary memory before Chapter 7 concludes may now rest easy. It should be possible to attain that level in that period even without killing a single rare.