Blizzard Entertainment has appointed a new Vice President of Culture, Jessica Martinez. She will be in charge of the company's global culture strategy which includes branding and brand development for all games, esports initiatives, content production including movies and TV shows as well as social media.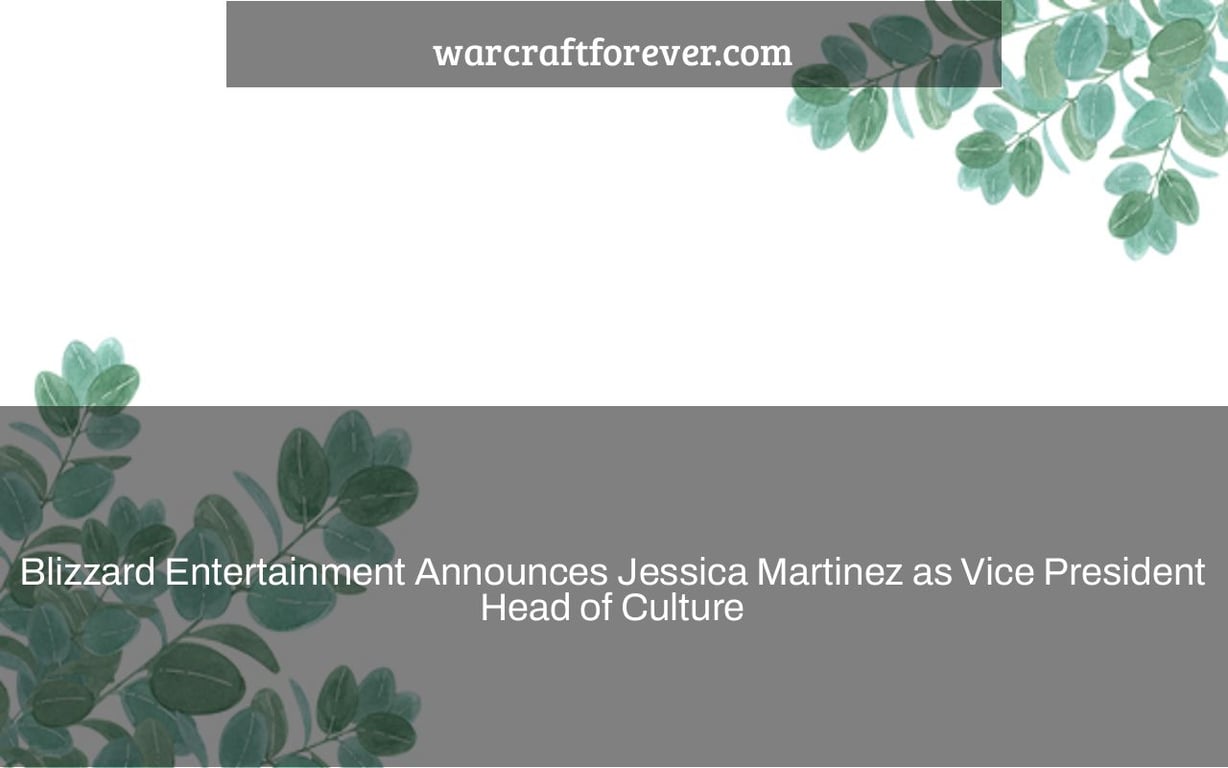 Jessica Martinez has been named the first Vice President, Head of Culture at Blizzard Entertainment. This is part of our continuous effort to foster a more diverse, egalitarian, and inclusive workplace culture in which employees of all levels may learn, develop, and bring their most creative selves to work.
Jessica and the rest of the Blizzard leadership team will be in charge of expanding and executing our culture plan, as well as ensuring alignment across all teams and departments and redesigning our learning and talent development initiatives. "When you build a people-first workplace where teams feel secure, appreciated, and work together toward a common goal, everyone thrives–the workers, the gamers, and the company," Jessica adds, excited to support change within the gaming industry. Jessica will head the learning and development team and collaborate closely with communications, events, and each of the franchise and functional leaders to accomplish this goal.
"By ensuring our values are reflected in our day-to-day operations and organizational design, as well as helping to level-up connections between Blizzard franchises while still celebrating the uniqueness of the teams that support them," says Jessica, who will also be spearheading vital action plans to ensure our values are reflected in our day-to-day operations and organizational design.
Jessica joins Blizzard after more than 14 years leading strategy, communications, operations and employee experience at the Walt Disney Company, where she served as Chief of Staff and key strategic advisor to both the Chief Security Officer and the Chief Technology & Digital Officer for Disney Parks & Resorts. Beyond spearheading fundamental organizational change including leading the security integration for the 21st Century Fox acquisition, Jessica was best known for creating a values-driven culture that connected global teams and celebrated diversity.
Jessica is also an accomplished skier, an animal rescue advocate, and a Little League Baseball Coach.
Jessica, welcome to the team!