Blizzard has announced that they've been working on improvements to the encrypted affix system in upcoming PTR build. They say these changes will be "impacting new and existing players alike."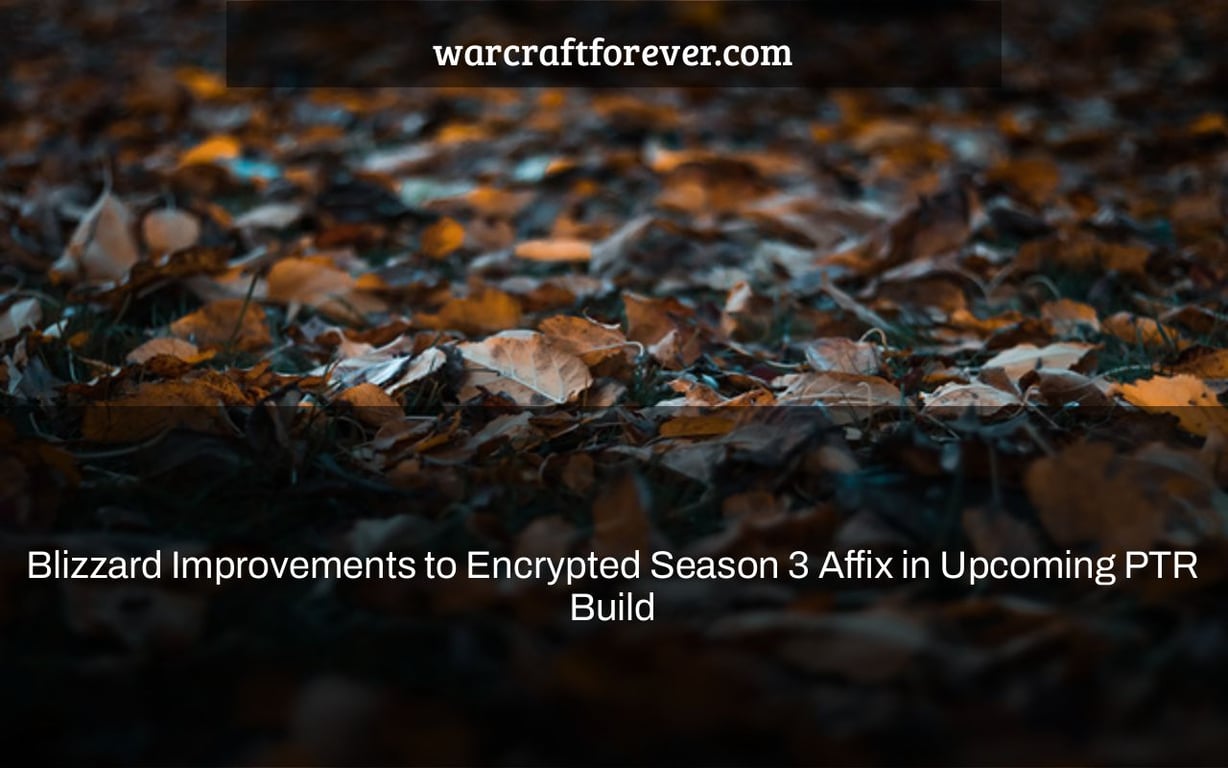 Blizzard
Thank you everybody for your input thus far! In this week's PTR version, we're looking to have a very significant improvement to the affix. The buffs are mostly changed, with considerable improvements to the two weaker effects and greater love for healers.
Specific effects, power levels, and durations for each buff are still subject to change, but our main objective is to make each option seem like a significant decision in various scenarios, with space for both pre-planning and adaption based on what your group need at the moment.
Also, given there's been some conflicting feedback on the haste boost, I'd want to explain why we didn't make it "highest secondary":
Unless a momentary bonus to something like damage or flexibility is exceptionally substantial, it's impossible for a player to notice. Because haste directly affects how your character feels, it amplifies the impact even at lesser tuning settings. There are additional options as well, such as modifying movement speed or increasing character size. The most crucial thing to prevent is players not realizing they've been boosted (or only realizing it when they look at the damage meter =P). For the time being, we're still leaning toward employing a haste bonus, but I think we'll be making some changes in the next version that we'd want to hear about.