The Hunter Tier set is a legendary class armor set obtained by completing the World Quests in patch 9.2. After many complaints, Blizzard released a hotfix on September 12th which removed all of the bonuses previously granted to players who had equipped items from this tier set before it was changed by hotfix.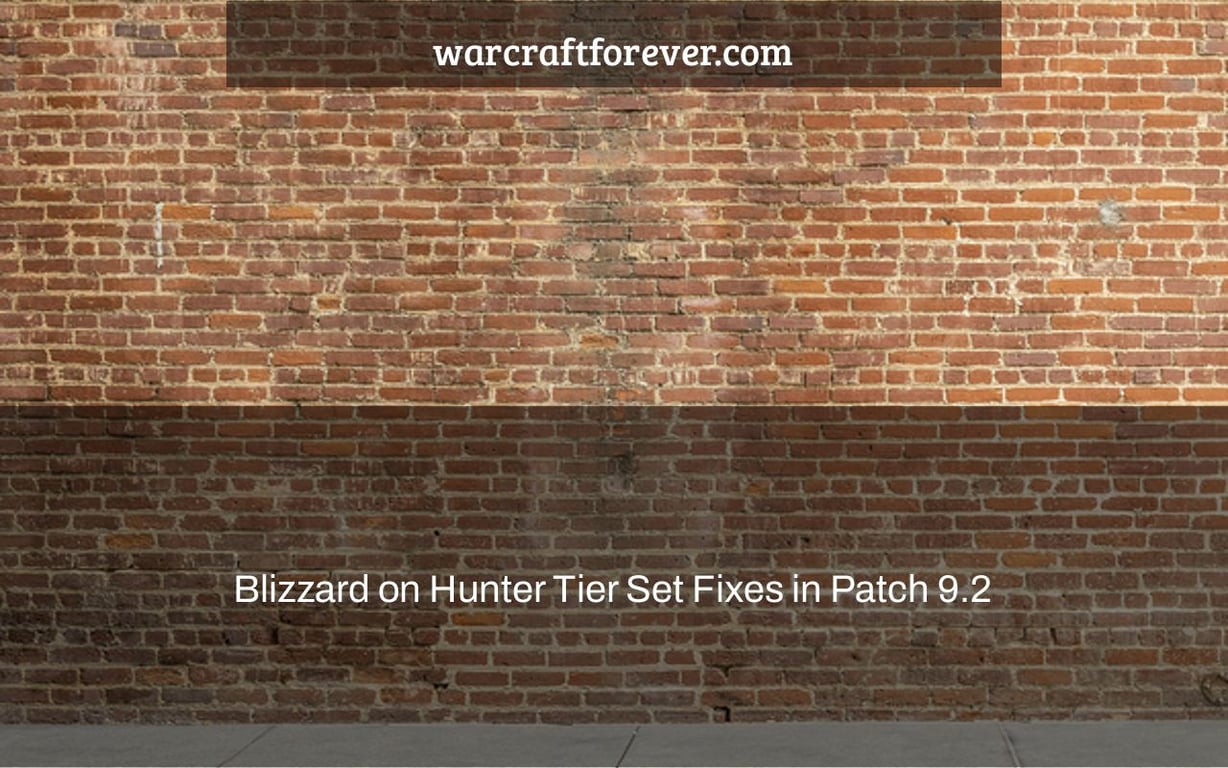 Hunters, On the PTR forums, there was a discussion post about several difficulties with your set bonus and interactions with your class skills. We wanted to continue the conversation here and provide an update on the status of the forthcoming tier sets and their bonuses: Survival
A Mad Bombardier buff that refreshed an existing Mad Bombardier buff caused your next Wildfire Bomb to inflict less damage than intended has been fixed.
When using Wildfire Bomb with the Guerilla Tactics skill, several charges of Mad Bombardier were wrongly restored if your Wildfire Bomb struck multiple targets.
Problems with Wildfire Bomb not functioning with many Survival hunters at the same time are still being investigated. (This isn't linked to tier sets, but it's worth re-listing so you don't forget about it.)
Marksmanship Aimed Shot, Trick Shots, Double Tap, Lock and Load, and the next tier set bonus, which provides even more Trick Shots, all have a lot of linked interactions. We want everything to operate as expected, and we've had patches in the works for what we think are all of the problems that have been reported on the PTR boards.
If you have Unblinking Vigil but no Trick Shots and obtain Trick Shots from an Aimed Shot cast, you will not benefit from Trick Shots and Trick Shots will be spent.
Corrected an issue where if you had Unblinking Vigil and get Trick Shots from Aimed Shot, which provides another Unblinking Vigil buff, a single Aimed Shot will waste both Unblinking Vigil buffs.
Damage from Double Tap has been increased, and the Set Bonus damage for Trick Shots has been increased.
NOTE: After several of the above changes, you can sometimes get into a lucky streak of Aimed Shot->Unblinking Vigil Proc->Aimed Shot->repeat. The threshold of Focus expenditure to gain a Trick Shots buff from the 4-piece bonus might be adjusted upwards a bit due to this, and we're evaluating things and will be sure to post about any changes being made.
Mastery of Beasts We've seen your postings describing some of the problems you're having with your forthcoming Set Bonuses in terms of AoE damage. We don't have any specifics on what will change in this article, but we are presently working on revising your 4-piece Set Bonus before it becomes available in the next weeks. We'll let you know as soon as we get further information completed.