The latest blog by Blizzard Entertainment details the upcoming changes to Death Knight specialization. Experts say that these updates are meant to make players' lives easier and more enjoyable as they prepare for Battle for Azeroth release later this year.
The "dk forum" is a website that provides information on the upcoming Death Knight Tier Changes and Design Thoughts for Next 9.2 PTR Build.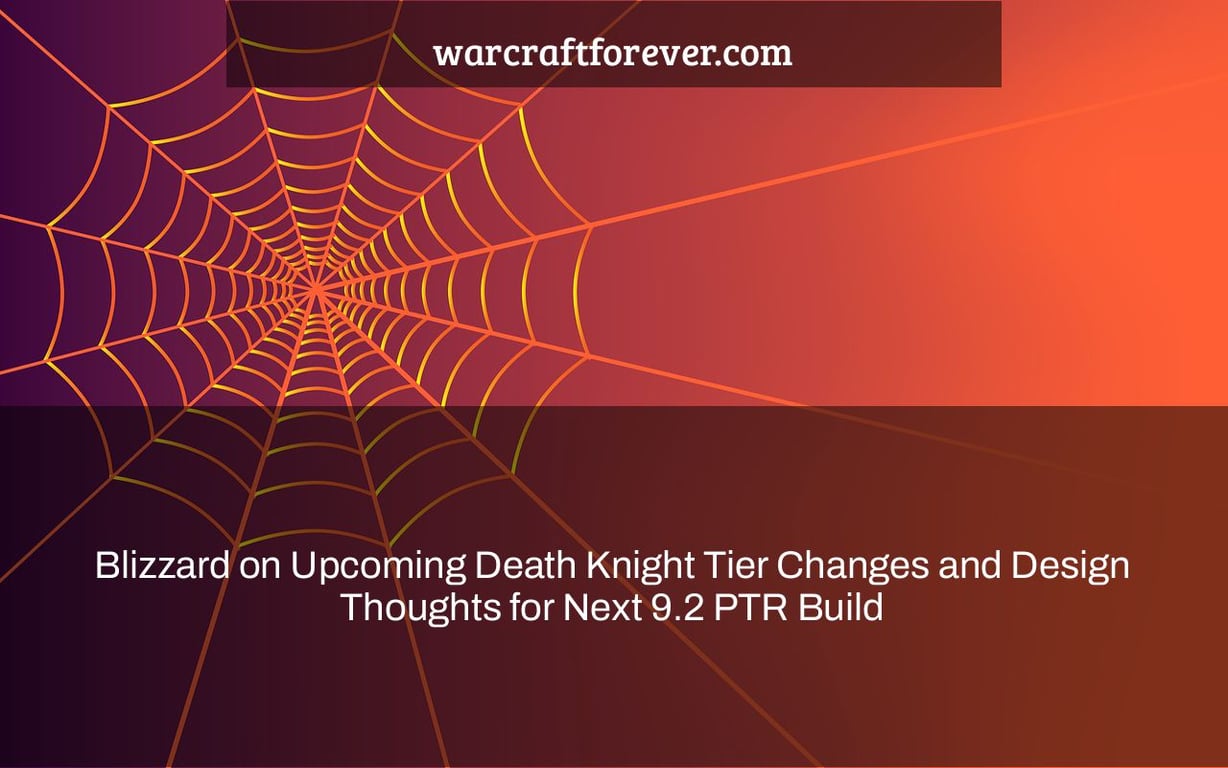 Blizzard
Hello, everyone! As with the rogue thread, it seems like death knights might welcome a follow-up article to last week's update with a glimpse at some of the improvements coming in January as a winter veil present to make up for not seeing iteration & bug fixes on the PTR this week.
Try to focus your feedback on your impressions of them on a feel-level for both of the bonuses we're showing today; both the Unholy set and Frost's 2-piece have generated a lot of discussion on that angle over their actual power level, so these iterations seek to address those concerns while capturing the sets' original goals.
Unholy:
Every 5 Scourge Strikes / Clawing Shadows, Soul Reaper is thrown on your target and a Ghoul is summoned for 12 seconds.
4-piece Bonus: When you use Soul Reaper, your pet's damage is raised by 20%. If Soul Reaper's secondary effect is activated, all of your pets will get a 20% boost in damage.
While we believe there is still value and excitement in a bonus that interacts with Soul Reaper and supports Unholy's single-target/execute niche (as opposed to Frost), it was obvious that making the whole bonus inactive until in execute was a step too far and may lead to severe tuning concerns. This collection aims to maintain that objective while also stressing Unholy's 'undead commander' concept, as promised in the original.
Before anybody asks, yes, all pets including apoc ghouls, gargs, and aotds. go berserk
This bonus is a bit more experimental for Frost, so I'm interested to hear what others think – numbers may be too high/low, and don't make me touch the sign.
Frost:
Gaining a Rune has a 15% chance of granting Killing Machine as a 2-piece bonus. For 6 seconds, consuming Killing Machine raises your Strength by 2%.
The above bonus aims to achieve the prior bonus's purpose of 'generating more KM procs for the 4-piece,' but in a more direct manner. Gaining a Rune may happen as a result of skills and passives like Murderous Efficiency and Runic Empowerment, as well as when a Rune spontaneously refreshes. The strength kicker stacks, so hitting numerous KMs in a reasonable amount of time either fishing for 2p procs or using talents like Obliteration adds a lot of value.
For the loud set of players that solely want to play Breath of Sindragosa, it's worth mentioning that such builds also create a lot of additional Runes, making it a viable alternative.
As for blood players, there's little to say right now other that there's still a goal to create a happy medium between solo-tanking and multi-target tanking that feels good for the bonus, but more data and input from a non-bugged version is required before deciding where to go.
Thank you for your patience, and we'll see you in January!
Watch This Video-
The "blizzard community" is a website that features news and discussions on the Warcraft franchise. It discusses upcoming Death Knight changes and design thoughts for next 9.2 PTR build.
Related Tags
wow maintenance forum
wow classic forums
blizzard forum
class wow forums
wow shadowlands forums