Blizzard has recently announced the Patch 9.2 Shaman changes, which will finally bring balance to the class by fixing many of its issues with base abilities and tier sets. The patch will go live on November 20th but before that, we take a look at what players can expect in this upcoming release!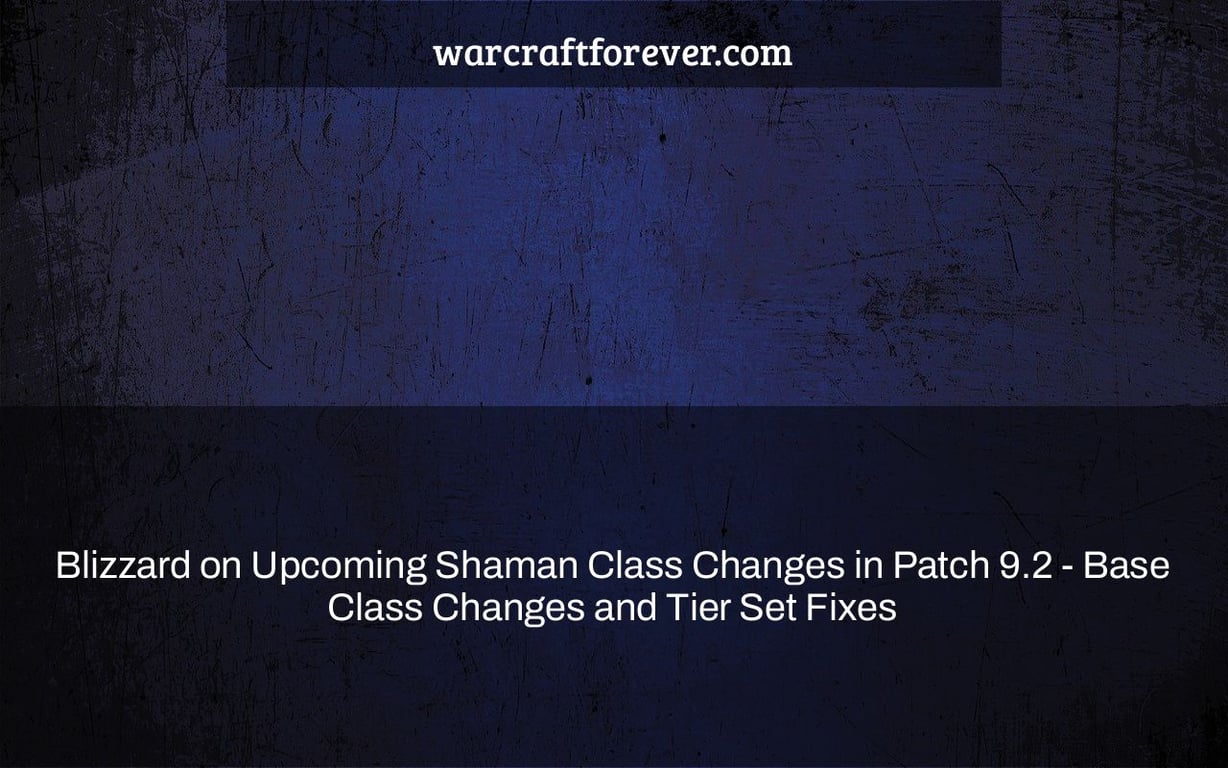 Good day, Shaman! There will be some modifications in a forthcoming PTR release to solve certain set bonus problems as well as a few other class changes. Issues with Bonuses
The mana cost of the Fire Elemental and Primal Fire Elemental abilities has been reduced by nearly 90%.
Feral Spirits have lost their totem status. While it was simple to see how much time they had left beneath the player's unit frame, there were concerns with the availability of additional Feral Spirits. This new set bonus was creating an issue where there were too many objects occupying a restricted number of slots, forcing totems or Feral Spirits to despawn prematurely.
Changes in the Generic Shaman
The maximum target cap for Flame Shock has been increased to six.
The damage of Frost Shock has been raised by 40%.
Flame Shock critical hits, whether direct or damage over time, now lower the cooldown of Chain Harvest by 1.0 seconds when used by Elemental Conduit (Venthyr Shaman Legendary).
Elemental Shaman Alteration
Icefury (talent) now boosts Frost Shock damage by 225 percent instead of 300 percent. This is to balance out the Frost Shock boost and maintain Icefury's damage at a reasonable level.
Changes in Shaman Enhancement
In addition to the previous Lava Lash cooldown reduction, Lava Lash Rank 2, a passive effect obtained at level 22, now allows your Lava Lash to spread Flame Shock to up to 3 enemy targets within 8 yards.
The scaling of Unruly Winds (Conduit) has changed from 20% at lowest level to 35% at highest rank, to 15% at lowest rank and 50% at highest rank.
Scaling for Magma Fist (Conduit) went from 15% at lowest level to 25% at highest rank to 12 percent at lowest rank and 37.2 percent at highest rank.
The scaling for Focused Lightning (Conduit) went from 1% at the lowest level to 4.5 percent at the highest rank to 5% at the lowest rank and 12% at the highest rank.
The scaling for Chilled to the Core (Conduit) went from 21% at the lowest level to 35% at the highest rank, to 30% at the lowest rank and 72% at the highest rank.
Watch This Video-