This week we saw a few changes on the horizon for World of Warcraft. The new skinning system will be coming to Legion this upcoming pre-expansion patch, and some epic events are happening in all four realms simultaneously. Let's get into it!
"Boosting Services & Skinning Changes – Wowhead Economy Weekly Wrap-Up 213" is a weekly wrap-up that covers all the latest changes in "World of Warcraft: Battle for Azeroth". Read more in detail here: boosting services wow.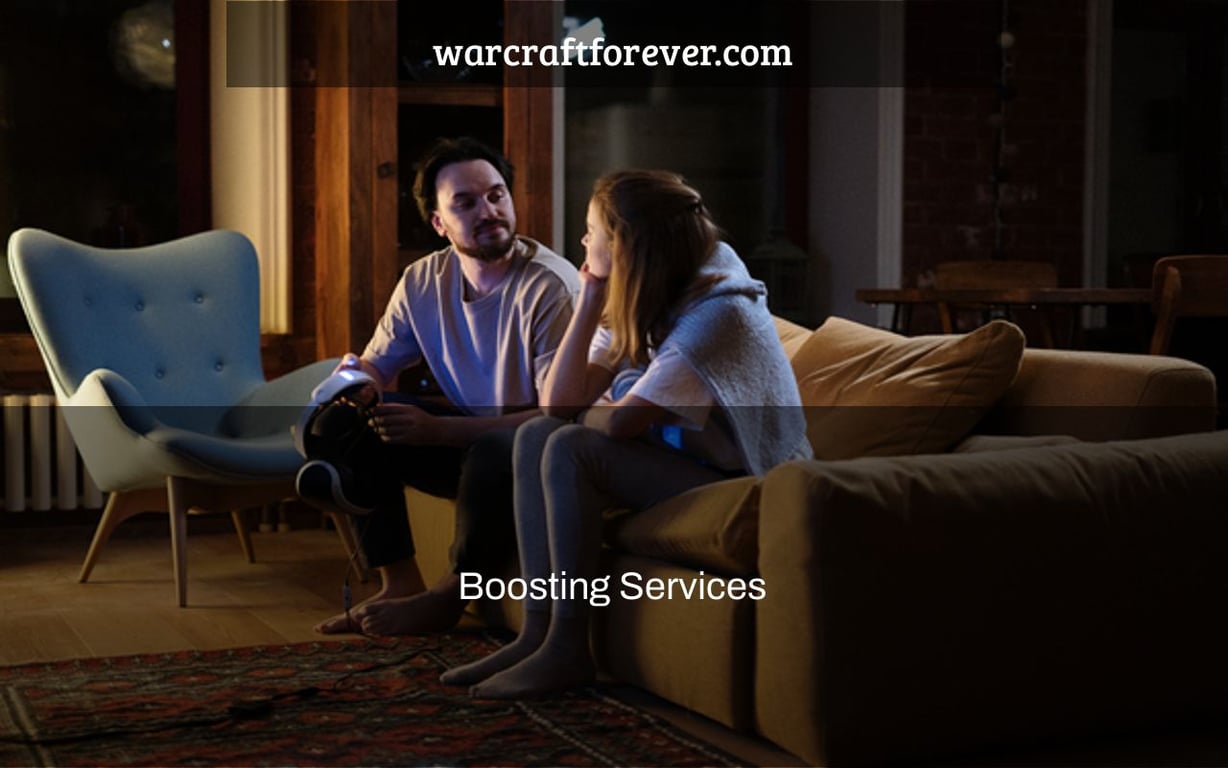 Weekly Economic Update in World of Warcraft Hello! The WoW Economy Weekly Wrap-up is back for the 213th time!
This week, we talk about the latest news regarding enhancing services and what it means for gold production, as well as speculating on changes to skinning on the PTR and what it all means for the economy.
My name is Samadan, and I'll be your tour guide around the Gold Making World!
I also have a video that goes through the blog and my personal gold-making method from the previous week…
Increasing Bans and Gold Production in Cross-Realm Organizations
Several major stories broke this week, one of which being Blizzard's announcement of a policy change regarding "Organized In-Game Services."
There was also some clarification, which I've marked in the following paragraphs…
The major goal of this policy modification is organizations who disruptively advertise across all realms and create escrow services. As previously, guilds and individuals that invite players from another world to join them in typical gaming activities in return for money are permitted.
We've spoken about promoting communities previously on the Economy Blog, and it's been a popular way for people to generate money. People who are willing to trade their skills for money. This was debated on the reddit for woweconomy.
My Take:
As someone who has experimented with the economy in all of its forms, I believe this will result in a bigger faction imbalance. Finding groups for items I desire on my alliance toons has been difficult enough. I've been a member of an RP world and community for ten years, and it's very hard to find guilds willing to do carries on my realm, so until I switch to one of the more crowded realms, I don't think I'll be able to find a guild willing to carry me if I need it. Personally, I felt that increasing communities was beneficial to me. It has a level of trust that I don't believe will be there when dealing with a random individual. Things have gone well and badly for me, and having the community's support to help me sort things out when a team failed my key was helpful. I'd be concerned about purchasing stuff from unknown individuals via trade (maybe I'm paranoid), but I've seen a lot of people being scammed through trade over the years.
My Concerns:I believe that one of the unintended consequences of this will be that individuals will now take it upon themselves to report in bulk anyone who advertise in trade chat, even if they are adhering to the new regulations outlined in the EULA explanation. Much as I've had friends who have been harassed simply because they were pair boxing in the world with gathering after the changes to multiboxing. They weren't using software, but people take it upon themselves to harass them through whispers, and blizzard, sadly, doesn't do anything to stop it. This is likely to happen, based on my experience with how enraged gamers can get at times.
For a long time, I had a sense it was going to happen. The trade conversation spam had become unbearable, and the bulk of the player population had had enough. Individual guilds will, however, continue to conduct boosts, particularly top guilds in need of funds to finance the next tier.
Prices for tokens are likely to climb, in my opinion. The abundance of boosting provided a strong incentive for users to stock up on gold and spend real money on boosters. Without it, the token might increase over 9.2 by the end of the year.
According the how I'm understanding it, this will also affect escrow communities, which means that things like buying stuff from the BMAH on any server would be impacted. If you happen to be in a small town, you may be able to get some pretty amazing bargains on small-town servers.
The overall agreement seems to be that eliminating trade spam is a good idea. Individual boosters and/or guilds having a reputation for reaching a large number of players seem to be favored. There is real danger that the operation may become more "subterranean" and "off-site," raising the possibility of RMT involvement. In general, I understand what Blizzard is attempting to do here…
"to help us achieve our objective of making gaming as fair and friendly as possible"
I hope this is the truth, and that money is distributed more equitably among individual players and elite guilds. Low-population servers and faction imbalance were also a source of worry. Hopefully, the other major announcement in 9.2.5 concerning cross-faction gaming will bring more people together, and maybe a few more realm connections will help out the lower-pop servers?
Manthieus has a nice video where he expresses his thoughts on the subject…
On the PTR, there have been several skinning changes.
This short piece was included in the current development notes from the PTR…
PROFESSIONS
All players that fight with the opponent and have the necessary collecting skill may now skin, mine, and gather a large number of skinnable, mineable, and gatherable adversaries.

Note from the developers: We've tweaked the skinning rules to make "skinning" (the process of skinning, mining, and harvesting herbs off foes) a more group-friendly experience. The bulk of "skinnable" foes will now follow standard tapping rules and may be skinned by anybody who has interacted with them and has the capacity to do so. Some weaker and more specialised foes can only be skinned once, but rare and strong enemies may be skinned by anybody who confronts them and is competent.
Depending on how it is implemented, it might have a significant influence on the supply of leather and the methods used to collect it in large quantities.
I believe that, depending on how this plays out in actuality, leather costs will rise. I don't know about you, but the bulk of the skinning I do is on animals that other people have killed but haven't skinned because they don't have skinning. The sentence "the bulk of "skinnable" adversaries will now follow the standard tapping rules, and will be skinnable by everyone who interacted with them and has the ability to skin them" suggests that if you didn't tag the enemy, you won't be able to skin them.
If this just affects a few uncommon mobs, it's not a huge problem and makes sense.
It will be the same exact issue that was caused with herbing and mining if there are any adversaries with significant respawn durations. Even without any multiboxing software, it will improve multiboxing efficiency by leaps and bounds.
A good modification that is in keeping with current agricultural practices. BUT, I hope Blizzard reconsiders their approach to nerfs and opponent placement, since we're likely to see 10-20x more leather on the AH as a result of this.
— February 3, 2022, WTBGold (@ryanaeckles)
I don't believe prices will plummet so much.
Both the lonely leather and palid bones have prices connected to vendor shuffles. Then, via leather working, hefty desolate leather is directly related to the price of desolate leather.
That said, I wouldn't be surprised if blizz went after the leather vendor shuffles later, in which case hoarding large amounts of leather in preparation for 9.2 now seems extremely terrible.
It'll be fascinating to watch how this plays out. If it prohibits "drive-by" skinning on unclaimed mobs, I see a change in balance toward making sure you're following the tapping regulations or the return of 2×4 farms.
Korthia had a plenty of animals to skin, and mats were plentiful, but leather legendaries were less popular for cloaks and jewelry. It remains to be seen how this will rebalance in Zereth Mortis.
Studen Albatroz has a video that goes through his ideas on what this shift may imply…
Vahdis also noticed on the PTR that when buying unique equipped goods, there is now a confirmation window…
In 9.2, there is a new AH confirmation window for unique equipped goods.
Vahdis (@RethRethReth) (@RethRethReth) (@RethRethReth) (@RethReth 3 February 2022
WorthIt Guides Expands to Mounts & Reputations
DalaGG has been hard at work improving the already fantastic WorthIt Guides addon. It now includes guidelines for acquiring reputation and obtaining mounts in addition to advice for leveling every profession and expansion.
While not all of this is connected to money, the reputation guidelines are a valuable feature, particularly when it comes to recipe gathering.
Additional Reading
The majority of this material was initially debated and shared on the /r/woweconomy subreddit or the associated Discord server.
I hope you found this helpful, and do let me know if you have any recommendations or criticism in the comments section below.
Until next time, best of luck with your gold-mining endeavors!
Samadan
This week, the Wowhead economy saw a boost in services and skinning changes. The "boosting service youtube" is one of these changes that has been implemented this week.
Frequently Asked Questions
What is a boosting service?
A: A boosting service is a way to get your account or gear faster. My suggestion would be using https://www.gem-auctions.com/ as its much cheaper than other services and there are many different items you can buy with Gems
Are boosting services safe?
A: Abusing boosting services is not recommended and it can lead to account suspension or termination.
How do I get into boosting?
A: Youll want to start by saying hello, or just introducing yourself. After that you can ask for a boost and see if theres anyone who needs one!
Related Tags
cod vanguard boosting services
boosting services valorant
boosting factory
red dead online boosting services
social media boosting services