The community council is a forum where we discuss important issues with the Warcraft team and make our opinions heard. To join, you must be an active player of WOW or have paid for at least one month of game time on your account.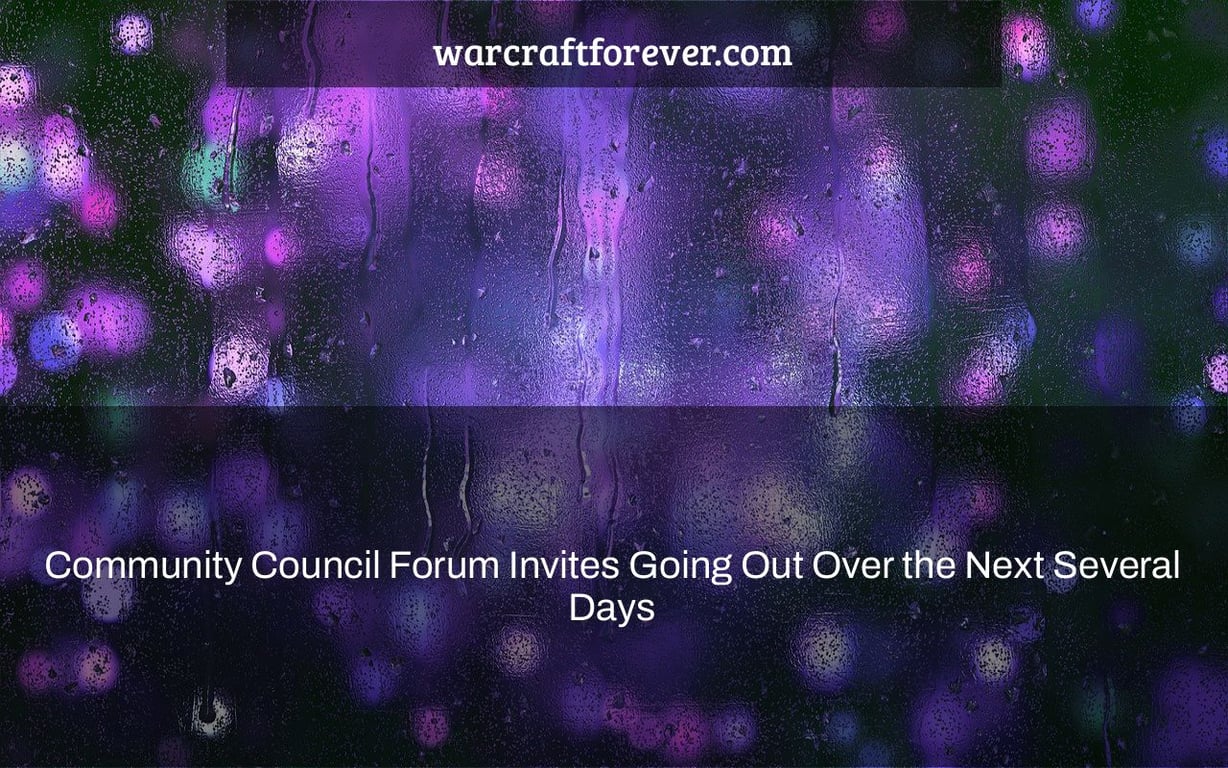 You will get an email similar to this one informing you of your selection for the WoW Community Council. Please make sure the email comes from a real @Blizzard.com email address to prevent phishing and other frauds.
The World of Warcraft Community Council, which was introduced last month, is designed to improve communication between players and developers by providing a direct route of input for chosen members of the community who represent a number of various playstyles. Unlike other forms of private feedback, however, these forums are designed to be fully available to all members of the community, so that everyone is aware of what's going on.
Greetings, Azeroth's residents – With the enthusiasm, love, and excitement you all have for the game, the World of Warcraft community is unrivaled. All elements of the game are influenced by player input, and with such a diverse spectrum of viewpoints, playstyles, and interests, receiving and analyzing feedback is more vital than ever. We're launching the WoW Community Council to assist us enhance our work in this area. This initiative will provide another avenue for users and WoW developers to communicate. Our objective is to collect more in-depth input on all elements of Globe of Warcraft from players from all around the world with a variety of backgrounds and interests. The following is how it works:
Any player who wants to participate in the program may submit a submission.
Players will be granted the chance to post in a new discussion area that is open to the public after they have been chosen.

We'll invite people to contribute their thoughts and opinions on anything in the game in this new forum, and certain subjects may be initiated by Blizzard developers and community management.

Blizzard's responses and updates will be placed there so that the whole community may debate them.
A private conversation for Council members will also be put up to enable direct contact between members. Separate discussions between smaller groups of users and Blizzard developers will be encouraged to guarantee that people with opposing viewpoints are heard. These might take the shape of live talks between members of the Council and WoW developers. One of the program's main objectives is to stimulate dialogue among players with a diversity of various playstyles. To aid with this, you will be asked to share your areas of interest and skill as part of the application process. Whether it's cutting-edge raiding, playing alts, achieving milestones, accessibility, or collecting transmog, we'd want to hear from you and make sure your voice is heard. As a result, we intend to unflag Council members and reopen the application process after one year in the program. At that moment, any WoW player will be able to apply. Please note that this program is just for exchanging current and previous game experiences; it does not allow access to game information that has not been disclosed. If this seems like something you'd be interested in, here's the link to the submission form: https://forms.office.com/r/2BfVmv2d44 Please forward this to any players who may be interested in this program, and please contact us if you have any questions. Thank you for taking the time to read this and for providing comments. -Blizzard Entertainment's World of Warcraft Community Team
Watch This Video-