We take a look into what is happening in the world of Warcraft with Patch 9.2 and how it affects Token trading, Auction House economy and game content design. Plus we dive into some hot topics on Twitter (and other feedback).
The "dratnos twitter" is a discussion about the Tier Set Acquisition in Patch 9.2 and how it will affect trading and the creation catalyst.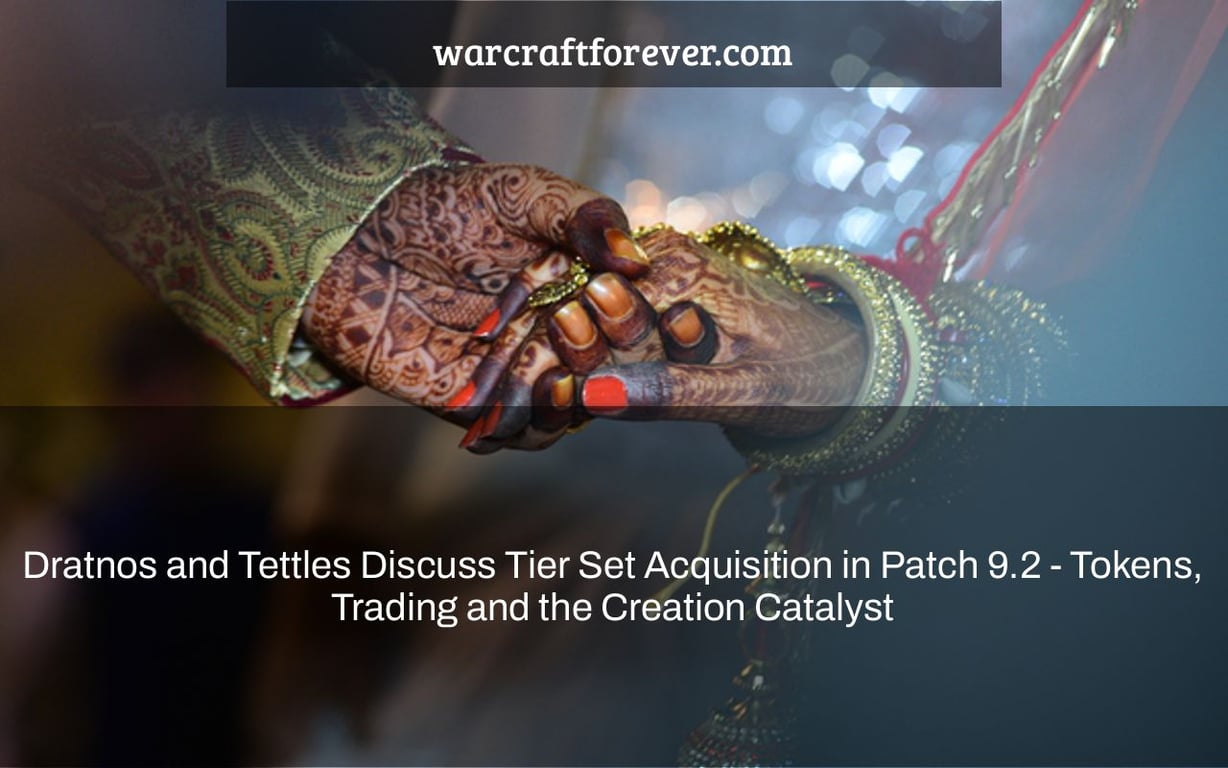 This week's GG WoW video discusses the news of adjustments to how Tier parts would drop as tokens rather than things, and at a lower rate than the PTR's faulty rate. We anticipate Mythic tier monsters to drop two non-tier and two tier pieces, with other difficulties increasing in the same proportion depending on raid size (although Blizzard did not clarify the numbers in this post). In addition to discussing tiers, the blue article details the Creation Catalyst, which will be unlocked after 8 weeks and will enable players to design tier items. The tokenization of tiers raises further problems regarding how they'll interact with Trading.
Tier tokens have been dropped for many classes in the past, and they were often related to certain armor slots. Both of these conditions aren't mentioned in the blue post, but it's anticipated that they'll apply again this time. There are a variety of methods to trade these tokens, including:
They could be compatible with existing personal loot regulations, such as 252 Tier being tradeable if you have 252 or greater in that slot, regardless of tier. Because tier is more powerful than non-tier, this might lead to some strange circumstances where looting non-tier feels awful because you can now trade the tier of that item level, and so go against the personal loot idea.
They could make it such that you can only trade 252 Tier if you already have 252 Tier or higher in that slot, which would create a new dilemma in which 265 Tier is a little improvement for me over 252 Tier but a massive upgrade for someone else in my raid who doesn't have tier in that position.
They could allow you to trade 252 Tier if you already have tier of any item level in that slot, which would fix the issue above, but what if a player drops a Tier helmet and already has 4p from all the other tier slots and wants to trade it?
Of course, they could make tier tokens completely tradeable at all times, but would it create tremendous incentives for guilds to undertake as many alt runs as possible, even if they wouldn't ordinarily consider it, since it would double or triple their tier income? Would guilds that don't do this instead devote all of their tier to the specifications that profit the most from it, and would that make the players who had to swap their tokens feel bad? In many respects, this set of questions elicits a discussion akin to that which surrounded Master Looter.
What are your thoughts on these many options? What sacrifices do you believe the system is worth making, or is there another option that we've overlooked? Let us know in the comments, and be sure to let Blizzard know as well, because trading is something they've expressly requested input on!