The Plateau is a large expanse of sloping terrain, ringed by mountains on one side and the sea to the other. It's hot during the day but cools off at night with an invigorating breeze from its perpetual storms. The region produces crops including grains, spices and herbs that are renowned for their quality across Azeroth.
The "shivering felspine" is a zone in the game of Warcraft. This zone is located in the Sunwell Plateau and contains many rare items that are needed to complete your collection.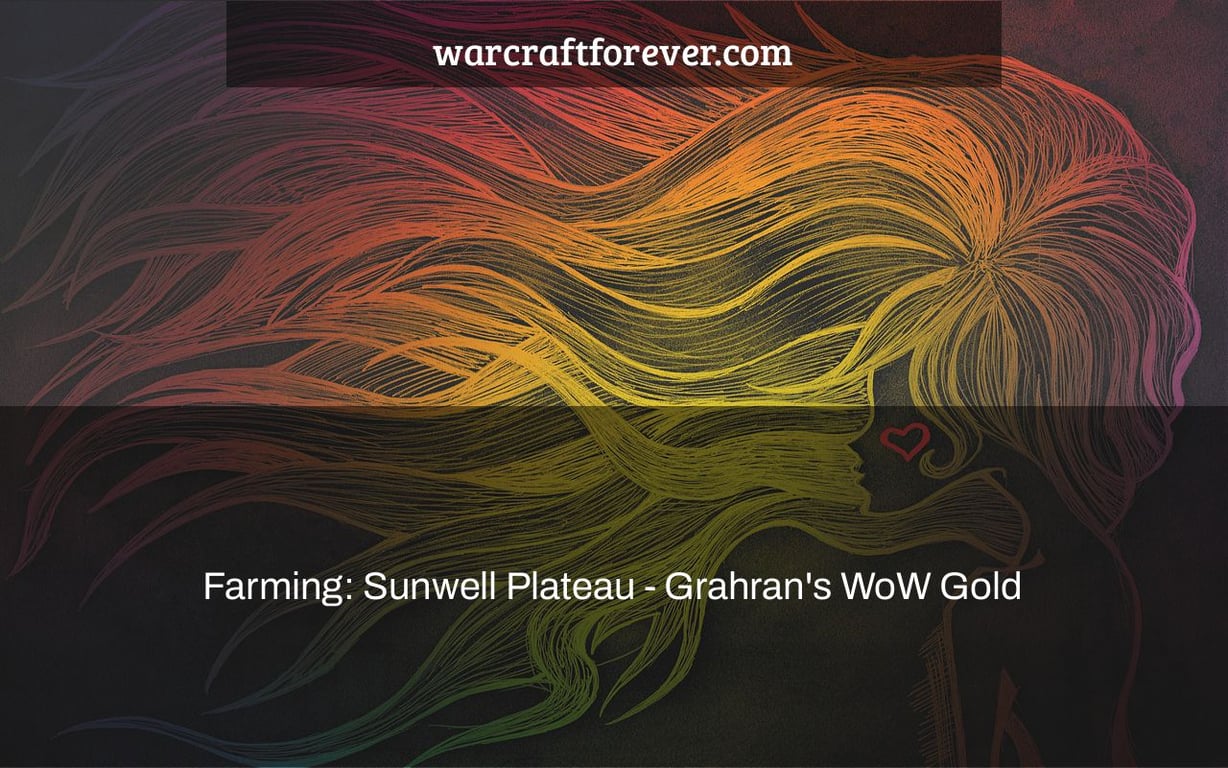 Sunwell Plateau agriculture
Sunwell Plateau is a raid instance on the Isle of Quel'Danas. The raid was first published in The Burning Crusade (TBC), and many players still like it because of the Recipes, Gems (Crimson Spinel), and Transmog it provides.
The garbage mobs strewn at the beginning of the raid are the major advantage. Because you can mount up and traverse across the instance, gathering all of the monsters and rapidly AoEing them down, each trash run may be incredibly efficient if done right.
You must not pull any bosses if you follow this method. If you don't follow instructions and kill any of the bosses, you'll be kicked out of the raid.
---
What is the best way to travel to Sunwell Plateau?
Take a portal to Shattrath City, then search the Terrace of Light for the Isle of Quel'Danas portal, which is located at [48.41]. If you're trying to use this portal, make sure you're not mounted; otherwise, you won't be able to use it until you dismount!
Travel the short distance to coordinates [44.45], Sunwell Plateau, after you've landed on the Isle of Quel'Danas, and you've arrived at your destination!
---
The Game's Objective!
As previously said, we're just here to harvest garbage mobs while ignoring all bosses. We can't get any farther than the first boss, Kalecgos, due to the structure of the instance.
Exit the instance and restart the raid after you've vanquished all of the trash mobs. Rinse and repeat until you've exhausted yourself or have gathered all of the goods you're cultivating.
---
Barding for the Comfy Rider:
Consider choosing for the mount equipment: Comfortable Rider's Barding if you wish to avoid getting disoriented or dismounted. It would be beneficial if you were level 10 or above, and considering that this blog article is about Farming: Sunwell Plateau, I'm sure you easily fit that condition.
This item of equipment is ineffective against Sky Golems!
---
Interesting Facts:
In the graphic supplied, I've highlighted the locations of interest. Please find the relevant details for your waste farm below.
1: Entrance/Exit.
2: The initial zone (which includes a Sunblade Protector patrol).
The third area is the second.
The fourth section is the third.
5: Stairway.
6: A horde of mobs.
7: Patrol of Sunblade Protectors (in front of Kalecgos).
The eighth and last bundle of mobs.
Sunblade Protector is indicated by a purple ring, line, or arrow.
Yellow Route: This is a recommended route.
Red Circles: Mobs in groups.
---
It all starts here!
Once you've entered the raid, go to the second location (2), which is marked in the picture above; you'll find a Sunblade Protector patrolling around a tree and two mob packs (highlighted by two red rings) beneath two arches. To start, come near enough to interest them, and they'll hunt you down.
Pull all the mobs on your left and right sides as you make your way through the next courtyard (3). Make sure any deactivated Sunblabe Protectors on the sides (highlighted by a purple arrow) are activated. If you're looking for Crimson Spinels, these Sunblade Protectors have a good probability of dropping them.
If you don't have the Comfortable Rider's Barding on, these enemies have a higher chance of dismounting you. Use a structure or a corner to line of sight (LoS) the mobs and kill them all if you get dismounted. Keep an eye out for any lingering mobs, since you won't be able to mount again until all of the creatures you've drawn have died.
Continue pulling the mobs and Sunblade Protectors across the next courtyard (4) until you reach a set of stairs (5). If you haven't done so previously, feel free to stack the mobs here and kill them all. Because the NPCs are ranged casters, keeping them hidden behind pillars will push them to come within melee range.
---
The Flight of Stairs!
We'll take the stairs (5) from here; there are just a few more packs and patrols to go (6). If you get dismounted while pulling the mobs, use the pillar to LoS the mobs and kill them all, then mount up again.
Following the road mentioned above around the periphery, you'll encounter another Sunblade Protector patrolling in front of Kalecgos (7). Take care not to irritate the boss. Return to the last pack of mobs (8), LoS behind a pillar, and kill all the foes you've gathered after you've drawn the Sunblade Protector.
You can run this whole course without dismounting if you have the Comfortable Rider's Barding equipped, from start (1) to end (8)!
---
Getting Out of the Instance:
There are two approaches to this.
Option one: return to the entrance, exit, and reset all instances using the script below. Rinse and re-rinse!
Option two: Use your class portal to exit the instance if you are a Deathknight (Death Gate), Druid (Dreamwalk), or Monk (Transcendence) with a class portal. Once you've exited the instance, return to the closest cemetery by using the portal once again. Reset all instances after you've returned (using the script below).
In most cases, class gateways come in handy when you can't saddle up and escape swiftly (i.e. Uldaman)
---
All Instances Must Be Reset:
For resetting all instances, here's a great script. Copy and paste this into the chatbox, then hit enter to complete the process. Alternatively, you may build a macro and add it to your action bar for a one-click reset of all instances.
ResetInstances(); /script
More information on the script may be found in this blog post.
---
Limits on the number of instances:
Please keep in mind that there is a ten-instance restriction every one-hour period. You'll rapidly reach this limit since these garbage trips might easily take a couple of minutes to complete. While the cap resets, I usually log an alt and do something else.
My alt is now seated within/near Black Temple. This gives me the best of all worlds, since I can farm in many areas. This is important because it keeps farming from getting monotonous.
---
Mounts:
It's also a good idea to have a mount with a vendor/repair on it. It will be much easier to clear your luggage if you have a vendor at your disposal. Otherwise, if you don't have one, there is a seller near the port, Smith Hauthaa, with coordinates [50.40].
Mounts of curiosity:
---
Conclusion:
With the scaling bonuses from the World Event: Timewalking, Crimson Spinel's are a gem of considerable appeal. Because the Sunwell Plateau and the Black Temple have good garbage packs, farming these gems is simple.
I'd choose Sunwell Plateau over Black Temple since you can mount up there and the Sunblade Protectors have a better chance of dropping gems.
---
Feedback:
Please use the comment area below to provide any comments. Use the contact me method to get in touch with me. Please consider like and sharing this article if you found it useful and think it may be useful to someone else.
Watch This Video-
Related Tag