The latest FFXIV patch is out and brings a new level cap of 70, several story quests and many sidequests. This article will discuss the pros and cons of leveling in general, gearing up for end-game content as well as raiding!
In the "ffxiv 6.1 gear" patch, a number of changes were made to the way players level and gear up in FFXIV: A Realm Reborn. The patch also brought with it new raids, dungeons, side quests and more.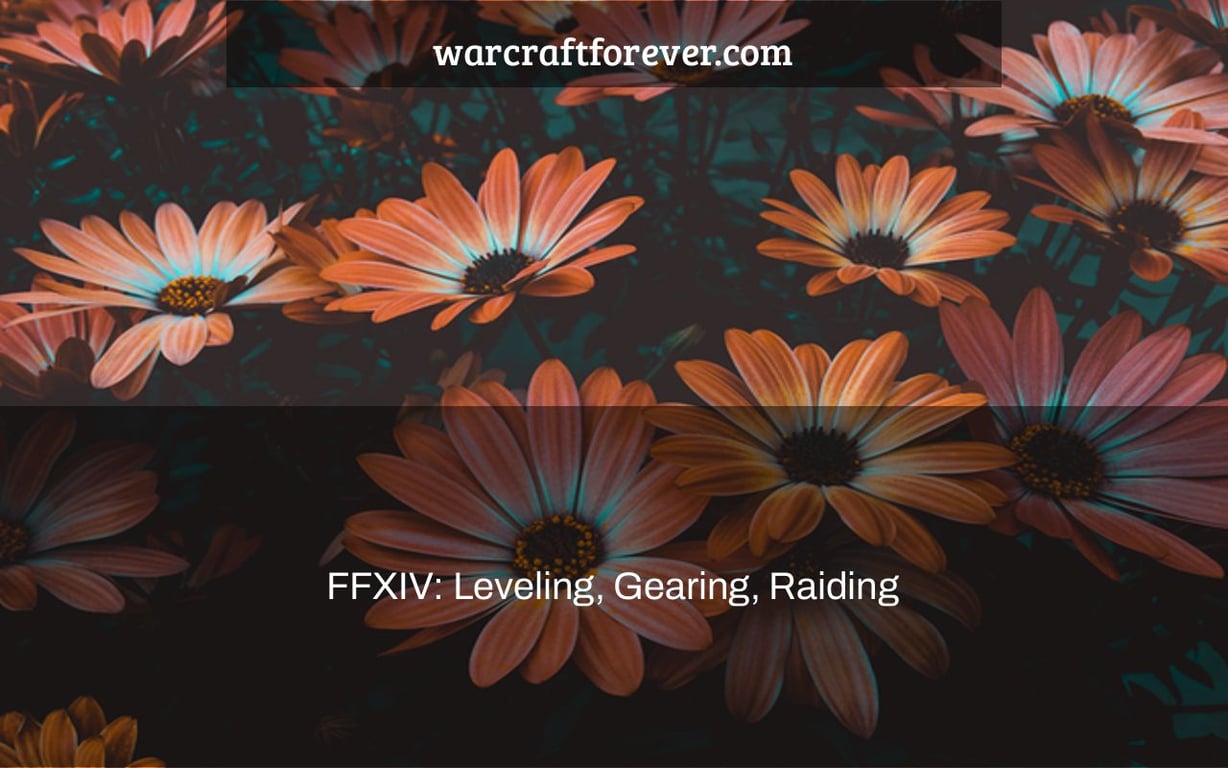 I noticed it's been a long since I've written about my FFXIV exploits. Don't worry, it's still my major game and pleasure, and I'm certainly not idle:)
Raiding
First and foremost, I now have reset tasks, and this is raiding:) As far as I understand it, there will be no more tiers for the rest of the expansion – only extra wings for story beats and catching up (more wings = more drop chances), and so I can safely set goals for my non-Savage, non-Extreme casual raiding gear.
The greatest part is that I won't need the gear since the basic level cap item level will serve for me to go through the patch tales, witness the new raids, and join the next expansion. Still, it's reassuring to be decked out in current raid gear, since it demonstrates (mainly to me) that I stay up with the material, that I put out effort and mastered the current raids, and, for what it's worth, it's a collecting goal.
Aglaia is the current plan for tier pieces until I've covered all of the roles with 590 and Panthean-named components. Both toons need fending, healing, targeting, and casting gear sets; Sanya additionally requires striking for monk/samurai and maiming for dragoon, while Lolo requires ninja scouting. This is a long-term aim, with a current allocation of one item every week — of course, new wings will allow for more drops, and perhaps several runs as well, but I'm just getting started.
Asphodelos is useful for covering the weapon slot, which is also a long-term aim (so far, 1 month per job). I discovered recently that since 6.1, I may farm non-weapon 580 gear tokens indefinitely, and I plan to do so after I'm done leveling. It will take up the most of my time, but it will just be a first step toward Aglaia raiding sets.
Was it just an aphorism or something? I haven't figured out how to update ring-necklace-trinket items to 590 yet. If that's the case, it's a third-duty goal. Finally, I want all of my occupations to be dressed entirely in 590 – this is a great casual accomplishment and aim in current material.
Leveling and Jobs
Of course, during raiding sessions, I use every available profession – for example, for fun and diversity, I ran Asphodelos/Aglaia reset on Sanya with samurai, dragoon, and monk yesterday. I don't have any favorites; if I've reached level max on anything, it's my favorite, and that covers the most of the occupations.
Nonetheless, exploring and mastering healing/tanking professions, my archenemy in every other MMO, was one of the smartest moves I've ever made. I recently achieved level max on White Mage, and Lolo's reset has been so much fun. I healed through the whole raid streak and had such much fun with it that it could be my go-to option for the time being.
It's handy that you can apply for any raid piece with any profession, and although you have a better chance if it matches your current one, virtually every Aglaia item is an upgrade and a target at this point, so I can comfortably WHM through raids, apply for every piece, and still receive the necessary drops! More so in Asphodelos, where the token system removes all limits.
Tanks are a distinct kind of awesome since they don't have to worry about mechanics and have amazing survivability, making them even more relaxed than DPS. There are no lines for healers or tanks, so it's a viable option. It doesn't mean I quit playing DPS – as I already said, variety is important, particularly during farming streaks – but yet… I just did not anticipate how much I would like these positions.
As you can see, I've been busy leveling alt jobs:
The trend stays the same: I would generally concentrate on a job for 10 levels until the following expansion, then move to something else. It provides diversity, a strong sense of advancement (rather than selecting two levels here and one level there), and the chance to clear my bags of old enhanced gear. I believe I'm now playing paladin and astrologian. I can see the light at the end of the tunnel, which is fantastic:) I expect to be finished leveling by the middle of June or early.
Scholar is the only job with which I disagree. I've gotten it down to the point that my wards don't die in chores, but it's still a daily battle. Even though the leveling involves Crystal Tower/Main Scenario runs, when it has the poorest kit of all healers, I'm confident it will have amazing alternatives at later levels. If they put me in a pre-45 ARR dungeon, I constantly warn my tank about smaller pulls, since it doesn't have any saves back then, and so-called "huge heals" can't pull it off.
Extra Questlines
In-between raiding and leveling I managed to cram in several Extra Questlines – filling out my New Game+ completion guide 🙂
YorHA – the weekly reset slog is finally over. The twins had a lovely ending, and I don't believe they should go back to their community. The numbers for gamers in area worlds connected with Konogg/Anogg astonished me… Strange, but why not?
Tales of Dragonsong War – I had to look up if it existed and what that missing slot was since it was so cleverly concealed. It's a good thing I did it now, rather than straight after Heavensward, since the voyage served as a terrific reminder of the events just as you're forgetting them, and this summary came at the perfect time.
Scholasticate is, without a doubt, the weakest questline in the game. It was not significant nor motivating, and I even committed FFXIV player heresy by skipping the cutscenes. Seriously, it was that bad that I decided that reading the summary in the quest manuals would enough. I clicked through and bypassed everything here as quickly as my mouse would allow on my second toon run. Boring people, a dull plot, and a never-ending grind — awful.
Shadowbringers Role / Void / Unalkalhai – on the contrary, was such a great treat. Turns out, it had mysteries in its sleeve, and while I totally dig the joke that the whole questline was meant to shoo that creepy kid out of Minfilia's office in Rising Stones, I nevertheless liked his journey. There's a link to the Thirteenth hidden there?! This is amazing! As for the role quests, I'd rank them in this order: healer > ranged > melee > tank. Healer and ranged are equally great, cool WoL story in melee but annoying present character, tank was awful both in present and past, it was disgusting.
The Endwalker Role – Healer Role questline was enjoyable for me. I still have tank and general role missions to do; after I'm done, I'll post a full summary.
Then there's Hildibrand. I can't say I don't like it, and I can't say I don't like it. Certainly, the humour is there; I like the characters and their interplay; the funny imaginative cutscenes make me chuckle; and the tales themselves are enjoyable… But, for God's sake, what a slog this is. It has every disease that keeps new players away from Final Fantasy XIV: the dialogues and character reactions are so slow and stretched that I'm constantly fighting the urge to take out my editor's scissors and butcher the entire questline into an actually edible product – because it has all the potential to be that. I'm always battling the want to skip cutscenes, but I can't since that's where the most of the pleasure is. So, if I'm enjoying this questline despite it, it's because of it. Isn't it strange? Anyway, the ARR section is over; now I must excavate Heavensward Mammet and see how things go.
So that's all for today's FFXIV gameplay; now it's back to leveling:)
This is a guide to leveling, gearing, raiding and side questing in Final Fantasy XIV. The article includes the "Must Have" text. Reference: ffxiv leveling gear guide.
Related Tags
ffxiv average item level calculator
ffxiv gear progression 2021
ffxiv endgame gear
ffxiv endwalker gearing reddit
ffxiv gear progression endwalker