"Leveling Trivia & Pre-Holiday MMO Fuss" is a blog post to help you prep for the holidays. It's filled with more than 20 questions about leveling and other topics in Final Fantasy XIV, as well as what games are worth playing during those busy days.
The "ffxiv than'jit" is a blog post that discusses the leveling process in Final Fantasy XIV. The article also includes information about the pre-holiday MMO fuss and what it means to players.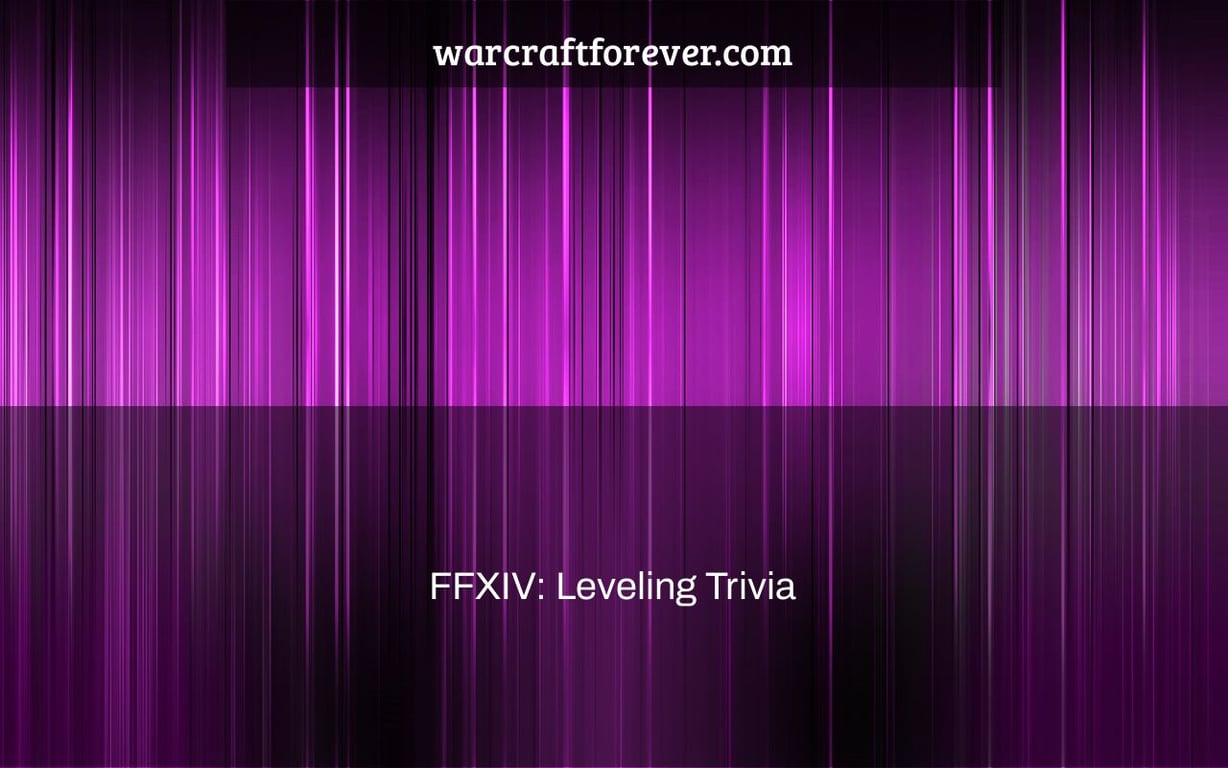 I'm now well-versed in the ins and outs of FFXIV leveling. I attempt to duty-roulette through my amount of raids and dungeons on both alts, and then I level the job I'm interested in today via eligible highest level dungeon and side questing.
Side missions are precisely what I was missing throughout MSQ – world building, and each new hub is a gem in that regard. Of course, the tasks are generally banal, and chain-questing from the same NPC character is a pain, but each subsequent quest contributes to the story.
So, where do we stand now:
Main: Mi'qote
Dancer – 70 points, and it's my first alt profession in Shadowbringers, yay! It's my go-to choice when it comes to exploring new dungeons and raids, and I really appreciate the support options.
63. Monk. Because the chakra/beast/whatever system is so complicated, I'm planning and executing, but not perfectly, and yet I still deal out crazy damage, both AoE and single target. It's awe-inspiring and fulfilling.
63, 63, 63, 63, 63, 63, 63, 63 I maintain these two since they share equipment, and I get rid of old items as soon as possible. Samurai is a very slow and methodical work, with excellent precision cuts.
It's amusing, because my suit looks fantastic with all three occupations! Except for weapons, the same glamour/transmog:
I haven't come across anything better for them so yet.
Lalafell Alternate:
Machinist – 68 has completed Far East and is ready to steamroll the tale zones to the south of Ala Mhigo. I'm reminded of how wonderful the Stormblood narrative is, how somber but hopeful it is. I like everything about working as a machinist as well! My Dragoon main struggled with solo narrative responsibilities, such as Naadam or Zenos encounters, wiping them out, while Machinist crushed everything to the ground without a sneeze!
Black Mage – 66, with a crick in his neck. I keep going merely for the sake of it. I've finally molded and accepted the rotation, loving my massive ba-da-booms and even getting accustomed to sluggish casting, despite the fact that solo questing is a hassle. I believe that only a masochist should play a black mage, and I also believe that it is a great leisure job for group activities!
Ninja (ninja) (ninja) (ninja) (n It's a lot of fun to combine mudra for massive ass nukes!
Bard is 55 years old. I used to keep my bard and ninja at the same level, but now that I'm leveling Machinist, I need to quickly level up my bard since they share aiming gear, and my bags are filling up at an alarming rate thanks to narrative goodies. I've gone through all of the actions and attributes and exhaled deeply: my hotbars are set, and there will be no more surprises. I love being a part of the support team!
Finally, a true "fire mage" glam, the greatest so far:)
Overall, all 8 professions are a lot of fun, and I never regret choosing them:) Having fun, and playing each job a bit every day.
A Realm Reborn is completed on both alts, from capitals to Mor'Dhona/Coerthas, with zero side missions! Heavensward – completed on my main, with a little shoveling on my alt. I completed a few hubs in Steppe, Ruby Sea, and Yanxia, but not all of them.
My wife sent me an early Christmas/New Year gift, which came just in time:
Y'shtola is a badass, and I believe a cat woman would be a good merch symbol for the game in my apartment, especially because my main is a mi'qote:)
We chose our gifts ourselves, as we usually do, and provided a link to a desired item for each other, so it wasn't a surprise, but it was a very pleasant pleasure. My wife isn't a gamer — she doesn't play any games, PC or mobile – but we encourage one other's oddities and interests. Whatever brings us joy:)
P.S. Have you heard of World of Warcraft? Yes, please, I'll be logging in tomorrow for my Christmas Rock'n'Roll Racing toy cars, which I played on the Sega MegaDrive when they were current content in the 1990s, and checking Conservatory for a mount? That's all there is to it.
Btw, I'm not engaging in any holiday FFXIV events since I don't have time; nevertheless, please let me know if there are any crucial items to pick up!
Watch This Video-
The "ffxiv creepy" is a game that has been in the news lately. The game is getting a lot of attention because some players are concerned with the amount of time it takes to level up.
Related Tags
ffxiv meme
ffxiv shout out
ffxiv awesome
ffxiv april fools 2021
ffxiv saddest moments