As a game in its fifteenth year, Final Fantasy XIV has grown into one of the most popular MMORPGs. Since its release on October 27th of 2013, this title has been distributed across Steam and Playstation 4 as well as through Free to Play models. The MMO boasts over 11 million players worldwide which make it Square Enix's second largest active subscription-based MMOSG.
"ffxiv future plans" is a blog post that discusses the current and future plans for Final Fantasy XIV. The blog post includes a discussion about the game's milestones and development plans for 2022.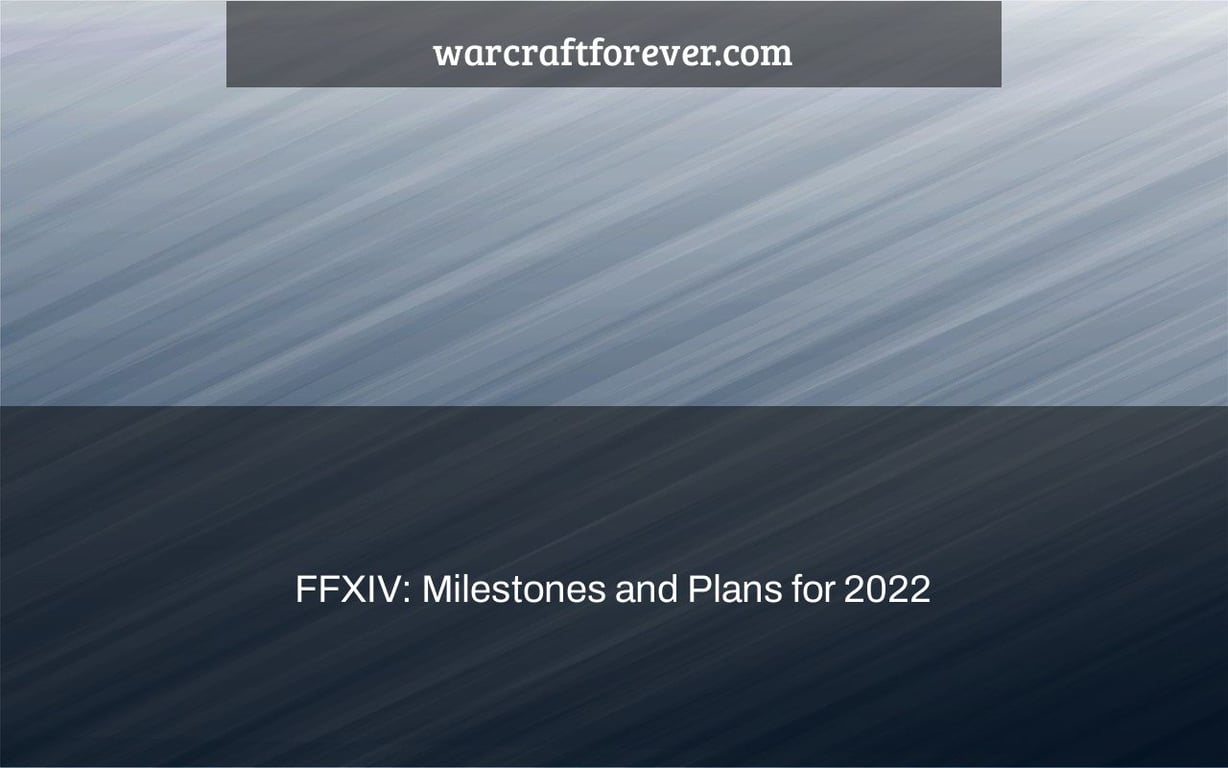 It's December 31, and I'm happy to report that some FFXIV milestones have been met this year.
Endwalker MSQ was completed a long time ago, so that's out of the question, but I'm now free to level alt occupations at my leisure. I haven't seen the Pandaemonium tale or raid yet, but I haven't seen much of the game's side raids either, so I'm sure it will:)
"Loremaster"
Both of my alts have finished A Realm Reborn and Heavensward, have no tasks left to do, have completed and seen all raids and dungeons, and are now available for Duty Roulette, hooray! The Crystal Tower, period for alliance raids, may be taxing, and completing the Alexander streak provides an additional tome/XP option in addition to normal raids. Lorewise, I'm completely aware of what irritates – or rather, irritates – the inhabitants of the beginning zones, Alabathia's Spine, Dravania, and Coerthas, and I feel at ease in each of them.
Needless to say, I aim to do the final quest, dungeon, and raid expansions on both alts, since two characters is the optimal amount for lore. The first alt receives the main "what occurs" as well as the whole tale plot and new emotions; the second alt is significant since he already knows the big plot and can concentrate on minute details, on "how it happens," and chisel the lore in stone via repetition and replay.
I like to wrap the missions from bottom to top as my alt occupations level expansion by expansion — it seems more natural, the XP quest income helps a little, and you get a great feeling of accomplishment when you reach 60-70-80 and leave the expansion behind. Still, I'm thinking that from Stormblood onwards, I'll just perform side quests and dungeon runs to level alt jobs, leaving all side dungeon and raid questlines until level caps.
To cut a long story short, there's enough of substance and atmosphere to discover, and my self-imposed "loremaster accomplishment" will last another month or two.
Alt Jobs
Main: Mi'qote
90 Dragoons
71 dancers
66 samurai
Monk: 65
Lalafell Alternate:
Yotsuyu is a 71-year-old machinist who has been excavating since the end of the Stormblood questline.
67 Mage of the Dark
Bard: 60
Ninja: 60 points
The goal was to get to Stormblood before the New Year on all tasks, and that was accomplished:)
Aside from the tale and alternate employment, no other game mechanics were explored. But, with housing and glamour systems, I'm now at ease.
Housing for the main character is nearly completed; I only need to make a few minor changes to have my first furnished and finished flat. Housing on alt – I received the apartment, but it's still empty save for a king-sized canopy bed in the center:)
Finally, I'd like to brag glamours for my lalafell today and this year, and I'm already delighted with the sets that could finally be chosen from more than one choice of ARR and knight-only possibilities of Heavensward:
Machinist
Bard
Black Mage
Ninja
That'll be all for tonight and the rest of the year. See you in 2022, where maybe all of the games we play will have fun and interesting things to do!
Watch This Video-
The "ff14 patch 6.1 release date" is the next major update for Final Fantasy XIV: Stormblood which will be released on June 27th, 2018. It includes new dungeons, story quests and more!
Related Tags
how long will ffxiv last
ffxiv player count
ffxiv island paradise
ffxiv farmville