If you missed out on the much-anticipated Stormblood expansion for Final Fantasy XIV, then this article is for you. We will be looking at what new features have been added with the newest patch and how well they hold up in player feedback.
The "ffxiv endwalker dungeons" is a review of the side dungeon and raid in Stormblood. The reviewer found that it was not very difficult to complete, but had an interesting story.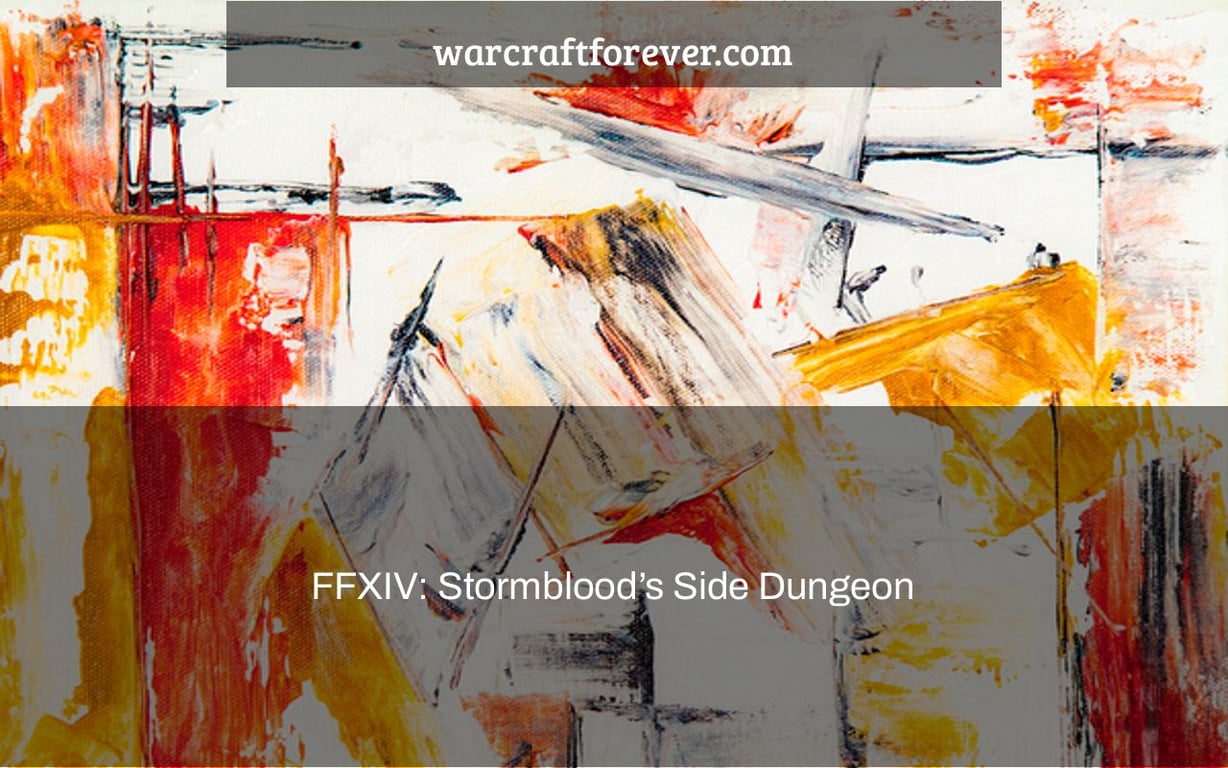 It seems that my catching up with older dungeon & raid content which came in addition to MSQ will take longer than expected. The reason is: queues!
Because, duh, this being group material, it's only normal to anticipate that. It's not occurring too quickly, given the quantity of encounters, particularly with a 12-boss streak of normal raids. So, after spending two days on Stormblood alone, I'll need to take a vacation before moving on to Shadowbringers – and, more importantly, a second alt to stroll through the same raids and dungeons.
So there were four groupings of material to cover: three solo dungeons (although Swallow's Compass is part of the raid plot), the Beast Lord story of three trials, the Omega story of 12 conventional raid encounters, and the Ivalice alliance raid trilogy.
I really enjoyed dungeons. They proved to be no more difficult than previous ones, and we were able to complete them quickly. What matters is that they addressed the Far East subject, which was neglected in MSQ and even side questlines, in my view. In Rhalgr's Reach, we received a traditional monk training theme, a classic Japanese castle in Kugane, and a wuxia and Monkey King feel in Swallow's Compass – all of which were done so immersively and wonderfully. Perhaps I can finally leave Othard satisfied, even though Yanxia zone remains underdeveloped – not what it should have been as a reference to IRL China.
The Beast Lord narrative was, to put it mildly, mediocre. I really like the encounters that tested us, particularly the phoenix encounter. As with the greatest FFXIV trial examples, you pick up on the concept and mechanics quickly, and the fight never devolves into a shambles, instead becoming a delicate ballet between the lethal swords.
I'm not a big admirer of Soroban, but he's helped by Tataru, a rare – well, never – Scion who gets involved in the real perilous events. The tale itself was straightforward, very much in the manner of Chinese IRL stories, and perfectly enough for presenting a local but severe danger and the tools to deal with it — nothing more, nothing less.
I couldn't help but admire the incarnation of the humanized beast lord; it was a visual feast:
In all of Stormblood, the Omega tale was my favorite. First and foremost, when I recalled the Endwalker conclusion, the gears in my head snapped into place, and I exclaimed, "Oh. OHHHHHH!" Playing the MSQ on my alt will now be much more immersive and meaningful.
We got some fascinating dragon backstory, we had a continual, always welcome clash of Nero/Cid (particularly the hospital ending, which made me laugh so hard), and Omega was such a brilliant take on cold, soulless machines while allowing for completely insane interactions. I felt the Alexander raid was entertaining; nevertheless, Omega much outclasses it in terms of freedom. The bosses in Alexander were all tied to a steampunk concept (which was done well), while Omega is so strange and varied that you never know what boss will appear next. Is it possible to fight a real train? I'll take a dozen.
Alpha the joyful chocobo chicken, of course, adds to the bizarreness.
Having said that, I am not a fan of Cid Garlond and his Garlond Ironworks crew. They're one of the most monotonous and obnoxious crews and characters in the whole FFXIV story, and it's a shame that they'll appear anytime there's some tech stuff going on and be our guides for the entire run. So it spoilt the enjoyment a little – it would have been a lot less pleasurable if it hadn't been for Nero and Alpha lightening the atmosphere.
Return to Ivalice – it was invaluable to "discover" the lore of Ivalice and Dalmasca, which was not available in the open world.
The finest part about this arc is the stunning, magnificent, massive raid landscapes. Alliance raids have always appealed to me because of their sheer scope, and this iteration did not disappoint in the least.
The fights were enjoyable, and they were well worth the cost of an epic raid. Despite the fact that I had 60-90 minute lines for the wings, the longest so yet, I was unable to understand strategies beforehand. When you open a dungeon guide and it says, "OK, here is 20 easy things you need to know about this monster (multiply by 4 by the number of encounters), and you shut it because it's too much for a 5-minute battle." So, I mastered the field encounters and, to my credit, did not die excessively – that is, I was not the only one kissing the field all the time, and I managed to avoid practically everything that needed to be avoided. Of course, now that I've seen and experienced the combat, I'll fare much better on alt or on alt job roulettes.
The entire theater and its boss thing, the crocodile and rabbit people, the connection to Garlemald legend, and visiting ancient tombs and wrecked towns never hurts. They sent me on a wine errand in the midst of the tale for some inexplicable reason, completely unconnected to the main plot, and what was meant to be comedic relief turned into a major cause of annoyance. And Ramza… well, no matter how they attempted to redeem the classic FFXIV cliche of a first-brat-then-a-fine-guy-realizing-his-mistakes, I believe they went too far. Look at me, even towards the conclusion of the raid, I had a strong desire to kick him, physically, regardless of whether he was conscious or not:
Anyway, it was a fantastic experience: Stromblood provided a ton of excellent group content, which effectively closed the expansion. What about the glitz? Omega gear is fantastic; I've clothed my samurai in it, and I'm considering farming it on alternate tasks. I didn't like the Ivalice raid, therefore I always bypassed the "Need" option after trying it on – even if I was the only man in the raid with this armor type, so I had a 100% chance of acquiring a piece.
So, what's next?
I'm taking a vacation from new raid/dungeon content, and my objective for today is to level up 6 alt jobs via Shadowbringers, after which I'll look into this expansion — so that alt jobs could be used in 80-level dungeons and raids, and I could change them out whenever I wanted. It also helps with experience (surprise): I completed all of the Stormblood material as a samurai, and 1,5 level isn't easy to dismiss.
P.S. Winning a scythe from Holminster dungeon eventually convinced me to play Reaper! On Lalafell, obviously:
So far, it's been a lot of fun. The cycle is simple and pleasant, providing yet another opportunity to learn new skills. Someday.
The "ffxiv raid list" is a side-dungeon that can be completed with a party of 8 players. Stormblood also comes with the new raids and trials.
Frequently Asked Questions
How many dungeons are in Stormblood?
A: Stormblood is the fourth expansion to Final Fantasy XIV, which has a total of 16 dungeons.
How many side quests are there in Stormblood?
A: Stormblood features 28 side quests.
How many dungeons are in the Endwalker?
A: There are 7 dungeons in the Endwalker.
Related Tags
shadowbringers dungeons
ffxiv raids
ffxiv dungeons
post stormblood dungeons
ffxiv trials