The FFXIV team announced their next expansion, Heavensward. But it's not the only news they had to share. They also made another major announcement that was a bit unexpected: The Gnomecore was coming back! After some controversy over its removal from the game in Patch 2.1, players were happy to see this feature return and hopefully make tanking an easier task for everyone involved.,
Gnomecore is a tanking class in Final Fantasy XIV. Gunbreaker is the name of one of their skills. This article discusses gunbreaker ffxiv and how to use it effectively.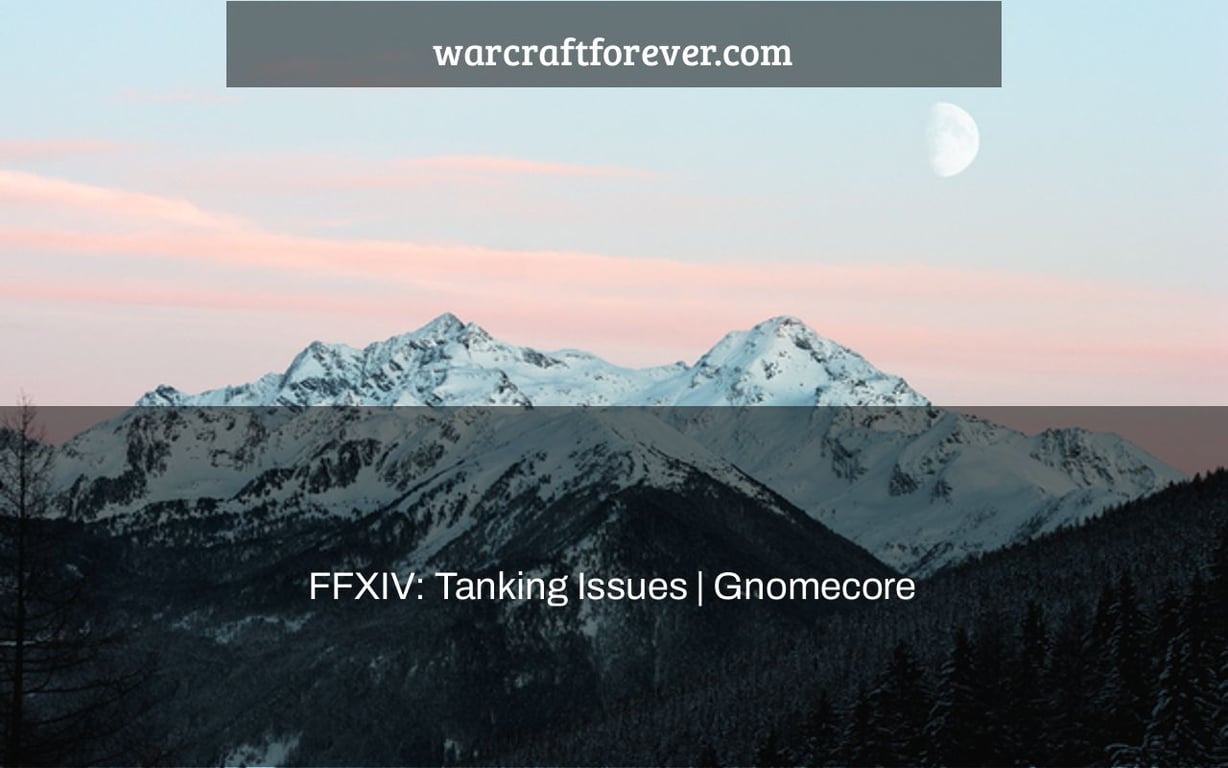 Actually, there aren't many issues:) I'm extremely comfortable tanking in FFXIV, and it's one of the most relaxed jobs in the triangle of tank – healer – dps.
I'm at ease in all three roles I'm playing, and I'm really enjoying them all.
Warrior — need I say more? I'm the embodiment of power. So far, the game has thrown everything at my warrior, and I'm ready for it. In terms of DPS, it's a really strong role, and my defensive kit is everything I could expect from a tank.
Paladin – oh well, I'm satisfied now that I have two sets of my class armor at level 50:) My Lalafell looks stunning in this pure white armor, as planned, and I combined both sets. Of course, I'd raise her to level max, but I'm OK with where she is now. Paladin, in my opinion, lacks defensive and offensive feeling fulfillment in comparison to other vocations, but I'm still in the midst of it. In any case, I don't like dungeons at all, and the work is enjoyable to perform, so that's all that counts.
Finally, Gunbreaker, I've arrived. I'd been dreaming about it, and although I didn't like for its instructional quest with a lalafell, I knew it was just a matter of time until I went back to it. That's exactly what occurred. The kit has been properly dispersed into solo target – aoe – def hotbars, and it now runs well. It's priceless in terms of being a completely bogus job based on its mood, and one can only wonder how it manages to stay alive… but all that counts is that it works! I have two toons because of the animations and class feel. In terms of gunbreakers, Lalafell did not seem or play exciting (though she does as a warrior and paladin! ), but mi'qote clinched the deal. She looks and acts stunning, and the entire thing suits her like a glove – after all, this is her main job. It's a solid YES now that I've completed 5 dungeons.
In general, tanking is a really pleasant experience. I've perfected the feeling of how many and which trash I should pull, as well as how to modify and feel my healers, so I can say I'm extremely confident during trash, and boss battles – the ones that are often ran – are also no problem. There are hundreds of monsters to learn, and as I level, they'll throw the significant, complicated, and difficult things at me, such as streaks of post-60 trials, alliance raids, and regular raids, but I'll be fine, and I'm genuinely looking forward to the challenge.
If I pull too many garbage bags, I've learned to run in circles like a bug on a frying pan. While you plant some aoes and allow the dps finish off the packs, they're pursuing you with less hitting:) It works like a charm, however I'm usually extremely careful and conscious of whether I'm permitted to take the standard two packs or deal with the toughest monsters in a lesser number.
So, what more can I say? Practice makes perfect, and I'm having a great time in this position. Who'd have guessed, I've always despised World of Warcraft — it was workable, but it felt like unloading a truck with your bare hands. It's not like that here: the experience is much more regulated and deliberate.
Related Tags