The latest season of Arena, Classic Season of Mastery is in full swing. After a few weeks on the ladder and an invitation to participate in The Molten Core event from Blizzard's Community Managers, I immediately joined my first Hardcore Guild for this coveted challenge. We finished our SG team with only one person still alive after twelve hours of trying- me!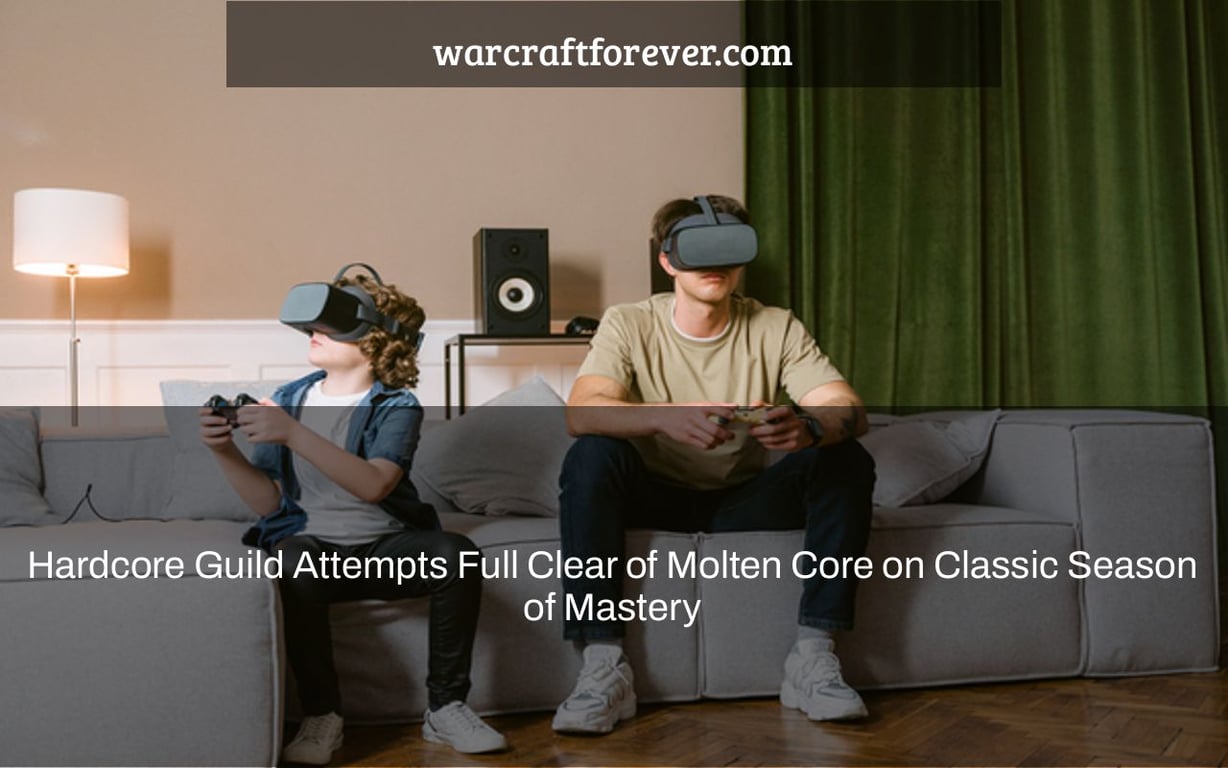 "Would a Hardcore raid be able to slay Ragnaros?" was the question four months ago.
As a result, we embarked on the ultimate communal challenge, the Road to Ragnaros.
Unexpected obstacles arose during the Season of Mastery. Every Molten Core monster now has twice the health, and each battle has fresh new mechanics. A ragged bunch of Hardcore gamers tested Molten Core on the PTR in order to learn more about these new challenges, and were able to be the first players in the world to slay Ragnaros there. We gave our final clearance to throwing our Hardcore community against this even more intense and harsh task in Molten Core's Season of Mastery mode.
Our group has come together as a result of Launch to survive and prosper in this bizarre (to others) manner of play. Hardcore has given us the best and worst of the World of Warcraft community. There has been pleasure and sorrow, laughter and tears. New friendships have formed, frequently in the midst of the most difficult dungeons (we're talking about you, Gnomer). Guildies assemble to memorialize the deceased and to celebrate even the tiniest successes. I believe it is fair to say that the Hardcore experience on SOM has left a lasting impression on many people, for all the right reasons.
We are now here at the beginning of the end of our objective – a complete Molten Core clear attempt and a Ragnaros kill – thanks to a community of over 10,000 players from all over the globe, 12 guilds, over 800 level 60s, massive numbers of farmers and crafters, and a lot of resolute heart.
The NA Elite team will try a 10/10 full clear of Molten Core this weekend at 1pm Pacific Time on Saturday, January 22nd.
Please join us on Twitch as Kargoz and Winky broadcast the effort live:
https://www.twitch.tv/kargozgaming
For the last two years, Hardcore has been a thriving WOW Community mode, with players from Classic ERA, Classic TBC, and now Season of Mastery. The EU continues to work towards clearing the Molten Core, and with so many players aspiring to raid, we're sure to see more raids in the future. Hardcore will continue to operate normally on SOM and on Classic WOW in the future. Thank you so much for being so amazing. Fs for Ragnaros in the conversation!!!