Blizzard publishes a series of hotfixes to the latest patch.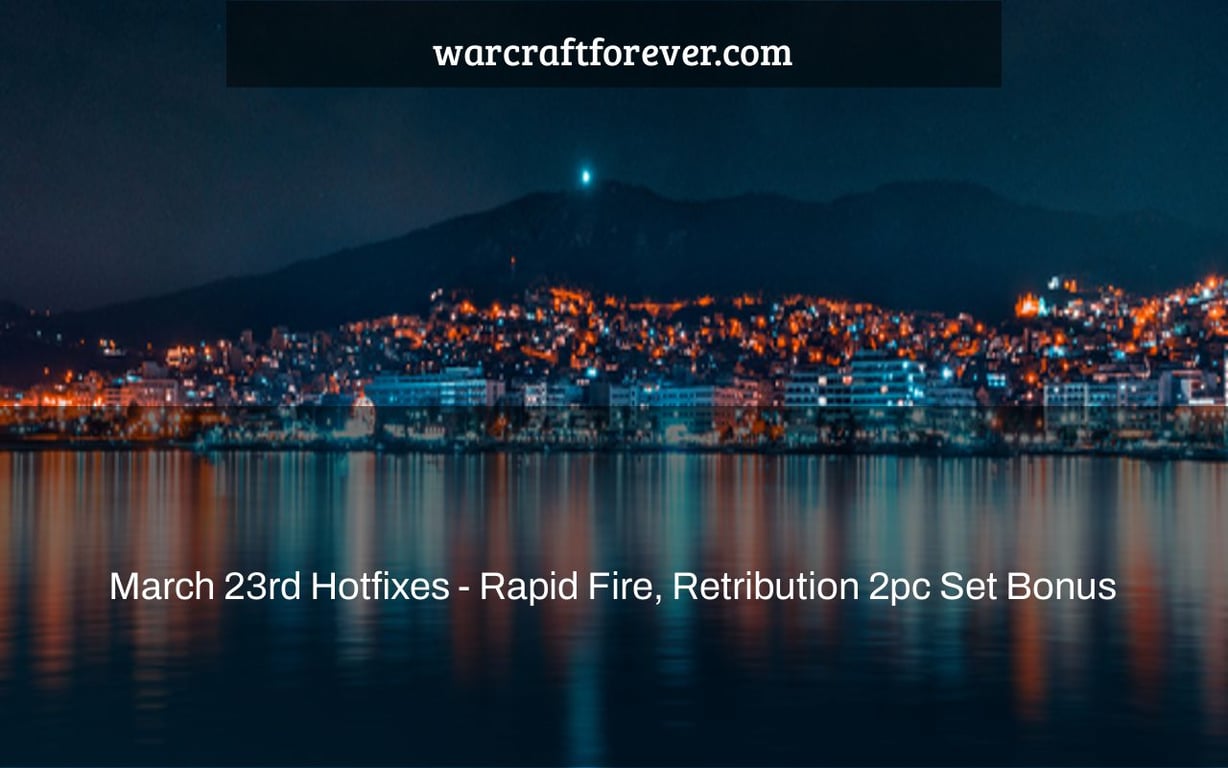 Here you'll find a collection of hotfixes for World of Warcraft: Shadowlands, Classic of the Burning Crusade, and WoW Classic that solve different bugs. Some of the hotfixes listed below go into effect right away, while others may need scheduled realm restarts to take effect. Please bear in mind that certain problems will need a client-side patch update to be resolved. As new hotfixes are released, this list will be updated.
Hotfixes
Classes begin on March 23, 2022.
Paladin
Covenants
Anduin Wrynn's Dungeons and Raids
A bug that caused Fragment of Hope to occur on Normal difficulty has been fixed.
The Dread Lords
When Mal'Ganis was vanquished, he didn't speak his last text line. This was fixed.
The Prisoner
A bug that enabled players under Compulsion to utilize Demonic Gateways has been fixed.
Tazavesh: Wonderland Streets
When finishing a Mythic+ dungeon, the teleport cooldown for Path of the Streetwise Merchant would not be reset.
Items and Bonuses
Progenium Essentia and Heavy Callous Hides drop rates have been somewhat boosted.
Lightless Silk, Shadowlands Ores (other than Progenium Ore), and Callous Hide drop rates have been somewhat raised.
Completing Torghast, Tower of the Damned significantly boosted the quantity of Soul Ash and Soul Cinder obtained.
Classic of the Burning Crusade
A bug that prevented Blood Elves from finishing "A Gesture of Commitment" has been fixed.