This article serves as a guide for the meta changes that are coming in Patch 2.4 of Diablo II: Resurrected.
The "diablo 2 resurrected patch notes" are a set of changes coming to the game. The meta may change as well, with these changes.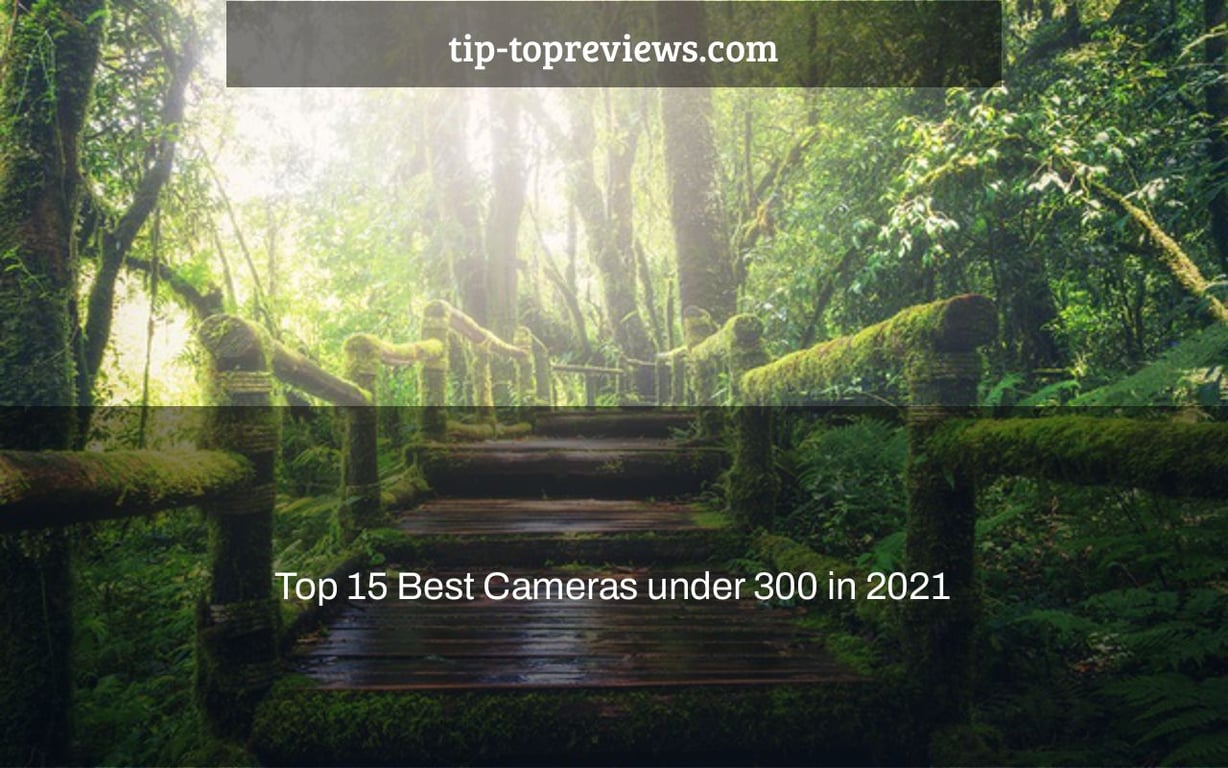 Blizzard revealed mercenary skill updates and upgrades for Diablo II: Resurrected back in December. Following the introduction of the second wave of improvements to Patch 2.4's PTR this week, a slew of queries have arisen:
What are the ramifications of the huge mercenary changes made in Patch 2.4? Are they enough to put a stop to Act II's rule of the Desert Mercenaries? And, if that's the case, who will reign supreme in the soon-to-be-released 2.4 mercenary meta?
Notes for Patch 2.4 (Second Round) Mercenaries in Diablo II: Resurrected Mercenaries in Diablo II: Resurrected Mercenaries in Diablo II: Resurrected Mercenaries in Diablo II: Resurrected Mercenaries in Diablo
Act I Villains: More Abilities, Insight, and Amazon Bows
The daring rogues of Act I may now utilize one more skill in their toolbox thanks to the first set of adjustments. The Fire archetype now has Exploding Arrow, while the Ice archetype now has Freezing Arrow as a second talent. Because of Freezing Arrow's area impact, both Amazon spells have increased AoE damage potential and, more crucially, crowd-control capabilities.
Act I rogues are directly affected by one of the most well-thought-out general modifications to mercenaries: the runeword Insight may now be placed into bows! One of the most compelling reasons to deploy an A2 mercenary in the mid- to early late-game of character advancement is because they are no longer only associated with the beloved desert warriors. Ranged rogues will now be a viable option for mana-hungry spellcasters looking for the all-important Meditation aura, particularly if you can obtain a 4-socketed bow early in your game.
A1 mercenary using an Insight Hydra Bow on the PTR for Patch 2.4
Last but not least, Act I mercs have received the most recent and significant change: they may now use Amazon bows and acquire +Amazon skill boosts from gear. While top-end Amazon-only bow alternatives offer very identical damage and speed numbers to existing best-in-slot options like Great Bow and Blade Bow, both Matriarchal and Grand Matron Bows may roll "auto modifications," which can appear on items of all quality, even socketed regular items. Because Bow and Crossbow abilities like Freezing and Exploding Arrow scale so effectively with rising skill level, the auto mod for Amazons may roll up to +3 to Bow and Crossbow skills dependent on item level, opening huge damage potential in terms of the top-end loadout of Act I mercs.
This, together with the brand-new Patch 2.4 missile weapon runeword Mist, adds up to a possible boost in Act I mercenary use in the forthcoming Diablo II: Resurrected meta-game:
'ChamShaelGulThulIth' Mist Missile Weapons Required Level: 67 When equipped, Level 8-12 Concentration Aura (varies) +3 to all abilities Attack Speed has been increased by 20% and has been increased by 100%. +325-375 percent increased damage (varies) on piercing attacks +9 to maximum damage Adds a 20% bonus to your attack rating All Resistances 3-14 Cold Damage +40 Freeze Target +3 +24 Vitality Socketed +40 Freeze Target +3 +24 Vitality Socketed (5)
Act I rogues will surely pack a lot greater punch in Patch 2.4, with a total of +6 to Bow and Crossbow abilities if combined into an auto-modded bow, a 100% chance to pierce with every hit, Concentration aura, and a hefty ED multiplier. Will it be enough to beat the fantastic package offered by a well-equipped A2 mercenary? Most likely not. The adjustments, on the other hand, provide more early- and mid-game mercenary choices owing to the Insight update, while also adding significant choice to end-game character builds that don't depend on large aura or debuff assistance.
Act II: Desert Mercenaries: The Same Old, But Better
To keep things simple, nothing really changes for mercenaries in Act II. From Patch 2.4 onwards, players will be able to hire all Act II mercenary types across all difficulties, which is a good quality-of-life boost. Thorns' adjustments were intriguing at first, but they now seem a little boring – not that it was a desirable aura option for any build archetype in the first place.
Iron Wolves, Act III: New Spells, Old Problems
The Iron Wolves of Act III are steeped in legend and fantasy, which makes it all the more disappointing that they have yet to show themselves as a respectable mercenary option in Diablo II's meta-game over the previous 20 years.
Blizzard attempted to buff up all three Act III mercenary archetypes by introducing extra talents to their toolkits, similar to the Act I rogues. Enchant for the Fire archetype and Static Field for the Lightning archetype are the two most intriguing skill debuts. Theorycrafters had great expectations once these initial revisions were disclosed, only to be disappointed soon after. Both Enchant and Static Field have obvious benefits in principle; the former is a huge damage boost for summon- and melee-based builds, while the latter might be quite beneficial for end-game bossing.
Act III mercenaries, on the other hand, still lack in the most fundamental mercenary categories, particularly in terms of survival. Blizzard revealed that the Fire archetype's Fire Bolt talent would be replaced by Redemption Aura in the second wave of 2.4 patch notes. Mercenary specialists rejoiced: Redemption, an aura that is confined to its caster and eats corpses around them to transform them into life and mana, might be a wonderful method for a ranged mercenary to obtain life. Unfortunately, Blizzard quickly reversed the modification and erased it from this week's patch notes, leaving just iron wolf melancholy in its place.
Yes, some high-cost Act III mercenary setups, like as the Auradin-like combination with Dragon, Dream, and the new Flickering Flame runeword, may exist. However, even with Patch 2.4, Act III mercenary construction choices are still severely constrained due to the mercenary toolkit's inherent faults. However, a silver lining on the horizon titled Redemption was apparent for a split second, hinting that future patches would bring further modifications to develop the Iron Wolf into a legitimate meta contender.
Barbarians, Act V: A New Dual-Weapon Archetype
First and foremost, it's reasonable to assume that the Barbarian Warriors of Act V will be the most affected by Patch 2.4. The Battle Cry talent was introduced to the sole Act V mercenary archetype that could already utilize one one- or two-handed blade along with the abilities Stun and Bash in the initial version of the 2.4 PTR.
The second set of updates, which went live this week, included a brand new Barbarian mercenary archetype with the following abilities:
Dual-Wield Weapons: The new Barbarian mercenary archetype (if you pick the one with Frenzy skill) may dual-wield two one-handed swords rather than simply one one-handed or two-handed weapon.
Taunt: This Barbarian yell spell (which qualifies as a curse) drives foes in the mercenary's immediate vicinity to attack him while reducing their damage and attack rating.
The Barbarian wields two weapons at the same time in a frenzy. Each successful attack boosts the player's total attack and mobility speeds.
Iron Skin: The Barbarian's defense rating is passively increased by this talent.
While the addition of + Barbarian skill bonuses from gear for Act V mercenaries may seem to be the most significant change at first glance, the true meat of this list is obvious: Barbarians may now carry two swords at once! Theorycrafters have been waiting for this day for a long time, and now it has here – the possibilities are unlimited! Is that the case?
We discovered during our first round of mercenary testing that the new A5 mercenary archetype does not function as planned. When fitted to the off-hand weapon slot, some weapon mods, particularly on-hit effects like Crushing Blow and Open Wounds, aren't handled appropriately. Of course, this reduces the effectiveness of potentially strong sword runeword combos like Grief/Last Wish. It's still unclear if this is a glitch or "functioning as planned."
Dual-wielding Dragon Phase Blades A5 mercenary in the PTR for Patch 2.4
However, the anticipation around the aforementioned innovations should not be dampened by its present implementation. The fact that A5 mercenaries may now assist players with two sword-based runewords is a huge step forward in terms of mercenary build versatility. In terms of clear speed, both dual-wielding barbarians and desert mercenaries are very comparable. Despite the lack of off-hand bonuses, the obvious Grief/Last Wish powerhouse combo wreaked havoc in testing, and a double-Dragon-wielding barbarian with Dragon chest armor on top offers insane AoE-clearing potential thanks to a Level 46 Holy Fire aura and an army of hydras spawning within the first few hits.
Furthermore, Frenzy's incredible movement speed boost actively works around the year-old mercenary AI flaws. Together with the enhancements to all minion AIs in Patch 2.4, including mercenaries, the new Act V barbarian mercenary seems like a sentient melee companion. The Taunt and Iron Skin package adds enough new defensive skills to make dual-wielders into true tanks, and early PTR testing has proven that they can even handle Uber engagements.
The adjustments made to the Act V Barbarians help Blizzard accomplish his aim of making the Act II Desert Mercenaries less appealing as a mercenary option. They open up a slew of new melee mercenary and aura configurations, as well as a slew of new runeword combinations and gameplay choices. Last but not least, the most important aspect of these adjustments is that Act II mercenaries remain viable. This demonstrates that Blizzard knows how to shake up the meta-game without damaging original gameplay, which is a good design philosophy for a remastered Diablo II videogame that protects and respects the Diablo II player experience.
Related Tags
diablo 2 resurrected mercenaries guide
diablo 2 resurrected release date
diablo 2 release date