With the announcement of Mike Ybarra's departure from Blizzard Entertainment, many are wondering how his time with Overwatch will affect its future. This is a question that has been asked by organizations such as Polygon and The New York Times.
Mike Ybarra, the executive vice president of Blizzard Entertainment, released a statement on improving culture at Blizzard. Read more in detail here: mike ybarra blizzard.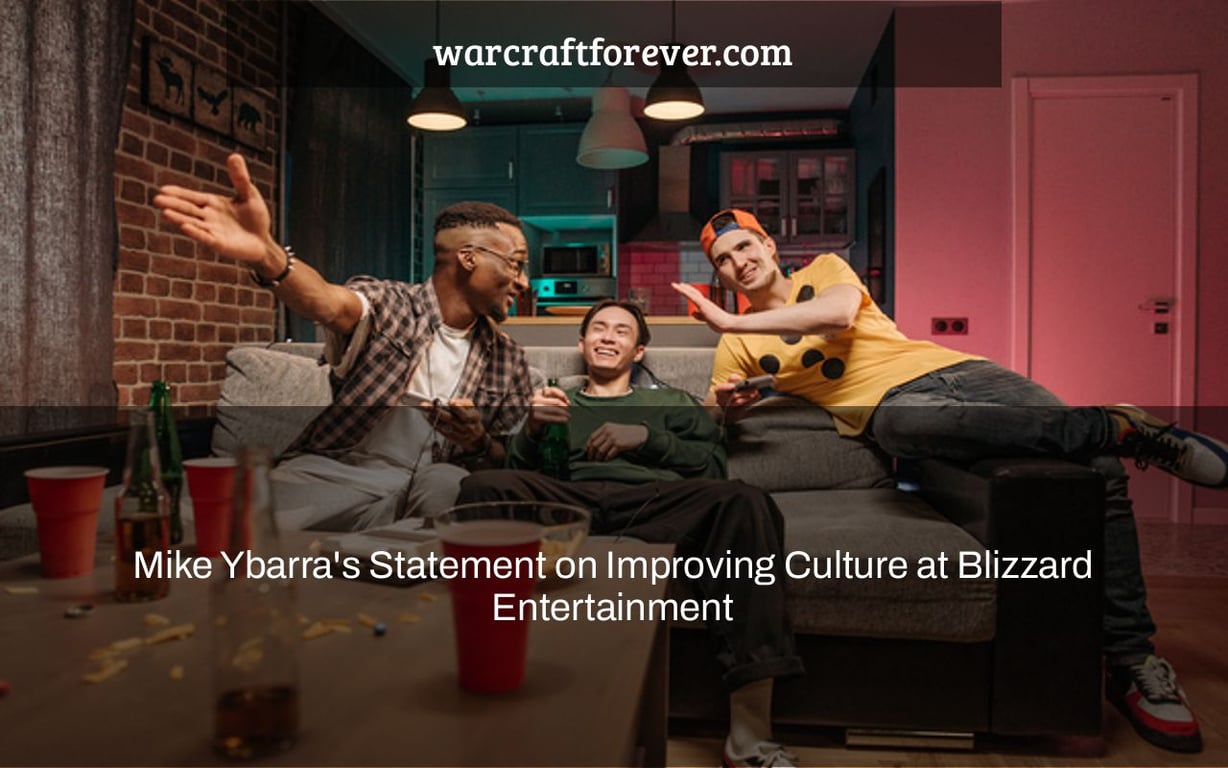 Ybarra, Mike
I'm honored to be a part of Blizzard Entertainment, with its rich history, fantastic talent, top-notch player communities, and, of course, wonderful games. I've been managing Blizzard for a few months now, and in addition to the wonderful announcement this week, I'd want to offer some first thoughts as we work to prioritize our team and gamers in all we do.
For all of us, 2021 was a difficult year. As people, we care about treating others with decency and respect. We care profoundly about our professions as professionals, and we want to work in the most supportive and secure atmosphere possible.
The work we're doing to reestablish your confidence in Blizzard is our top priority right now and in the future.
It's been encouraging to see Blizzard work as creatively and tirelessly as we have during this difficult period (on top of a continuous epidemic). Navigating these hurdles, improving our development procedures, and reflecting on how we can enhance our culture demonstrates amazing strength and devotion to one another, our work, and the player communities.
Reading forums, social postings, and letters from individuals within and outside of Blizzard who are standing up for what is right and offering us advice has also inspired me. I want you to know that we are paying attention and that we are dedicated to change. I wanted to highlight some of the basic efforts we are doing to strengthen our culture as a first step toward better communication with the community:
We're holding our leadership and management teams to a higher standard when it comes to culture improvement. This implies that their (and mine) performance and remuneration at Blizzard will be directly proportional to our total success in fostering a safe, inclusive, and creative work environment.
More full-time positions and resources are being devoted to strengthening our culture. All too frequently, this critical activity is delegated to employee resource groups, which are made up of individuals who already work full-time. We've developed a few leadership roles for this new team, including a Culture Leader who will assist us retain the greatest features of what we have now while also changing and evolving when necessary to ensure everyone contributes their best self to Blizzard.
a new Human Resources organizational leader who will assist promote a safe, good work environment for everyone by building trust, empowering our teams, and fostering a safe, positive work environment.
a Diversity, Equity, and Inclusion (DE&I) leader solely focused on our progress across multiple efforts in this area
We want to make staffing these teams a top priority.
Our compliance and investigative teams have been increased in size, and clear responsibility for improper conduct has been established. This applies to all Blizzard workers, including management and leadership. Internally, we've shared representation data with our teams and established targets for improvement in these metrics. We've implemented an upward feedback program to give workers confidence in rating management, and we'll utilize it to assess our managers' quality and effectiveness. These moves are just the start of what Blizzard has ahead of him. I'm inspired and driven to work directly on creating the ideal atmosphere for our employees, allowing them to realize their dreams.
We also recognize the need to provide more frequent material to our users and to innovate both inside and outside of our current games. We have some great news to share, and I'll tell you more about it next week.
I'd want to express my gratitude to our communities and great teams for their devotion and leadership, which will always be our guiding light.
Let's hope for a fantastic 2022 and beyond.
– Mike Ybarra (nicknamed "Qwik")
Mike Ybarra, the Vice President of PC and Mac Game Design at Blizzard Entertainment, has released a statement on improving culture at Blizzard. "mike ybarra wow characters" is a statement that shows how he plans to improve the company's culture.
Related Tags
mike ybarra wikipedia
mike ybarra net worth
mike ybarra linkedin
jen o'neal
mike ybarra character