Blizzard has released new PTR notes for build 41962. The company outlined changes coming to the expansion, including a revamped Wintergrasp and many quality of life improvements across all areas of content. They also address feedback from previous builds regarding talents, Mythic+ dungeons and more. This is an exciting update before patch 9.2 goes live on Friday!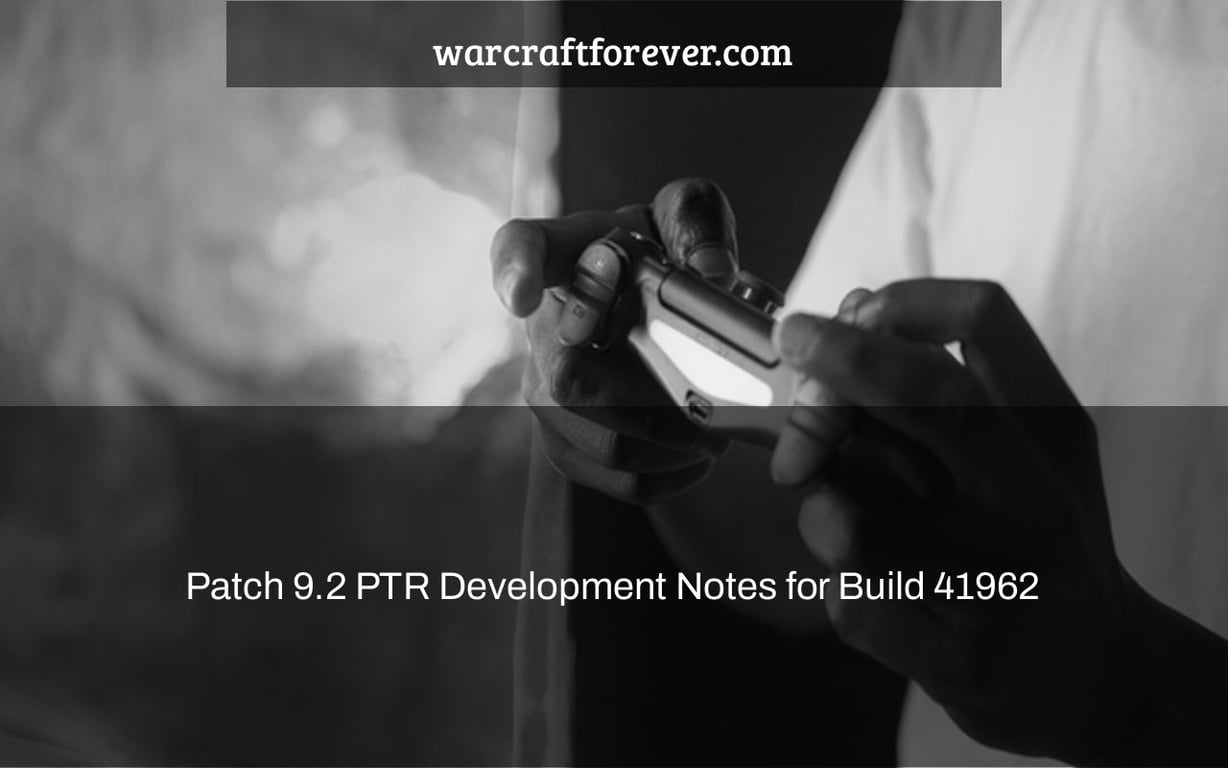 Hiya! Here are this week's PTR notes:CLASSES
Death Knight is a character in the game Death Knight

Sets of Classes

Blood

4-piece: When you take damage, you have a chance to lash out, Heart Striking your adversary, equivalent to 100 percent of your Parry chance. Two Rune Weapons are now summoned by Dancing Rune Weapon.
Druid
Mage
Fire
4-piece: While Combustion is active, Fire Blast and Phoenix Flames now recharge 50% quicker (was 100 percent ).
Paladin
Healing from Ashen Hallow (Venthyr Ability) is lowered by 15% for all specialities.
Holy

Damage from Ashen Hallow, Hammer of Wrath, Judgment, and Holy Shock is decreased by 12%.

Avenging Wrath (Rank 3) is no longer available.
Sets of Classes
Priest
RAIDS AND DUNGEONS
Tirna Scithe Mists

Drust Spiteclaw's Bloodletting now has a minimum range of 10 yards and may only be used on players within that range.

Dying Breath by Drust Spiteclaw now has a considerably smaller impact area. To provide time to play around with it, a warning graphic and delay have been included.
The duration of the Dying Breath debuff has been lowered to 20 seconds (from 30 seconds), and it is no longer removed immediately when you exit fight.

Developers' note: We hoped to see Dying Breath used for high-risk/high-reward plays, but players have found that the risk generally outweighed the reward. This update should make the risk more manageable & make the ability more interesting to play around.
Mythic+
Affixes

Enemies throughout the dungeon carry relics of the First Ones, according to a new seasonal affix called Encrypted. Destroy the relics to summon the Automa of the First Ones and get significant advantages depending on the sequence in which they are destroyed.
REWARDS AND ITEMS
With their unique flying animation, Mechagon Peacekeeper, Rusty Mechanocrawler, and Scrapforged Mechaspider can now soar into the sky.
PLAYER VS PLAYER is a game in which two players compete against each other.