One-shots are a type of Dungeons & Dragons adventure that play out in one session, typically lasting around an hour or less. They're not meant to be the next great epic story you tell your friends after months and years of roleplaying; they're just quick bursts of gameplay with some depth.
The article talks about how players can plan their own one shots using tools like dungeons generators and mappacks, as well as offer tips on what makes them successful stories. The goal is to have something fun for both player and DM (Dungeon Master) where everyone has a good time!
The "druid one shot" is a combo that involves using the druid's Force of Nature and Innervate spells to kill a single enemy.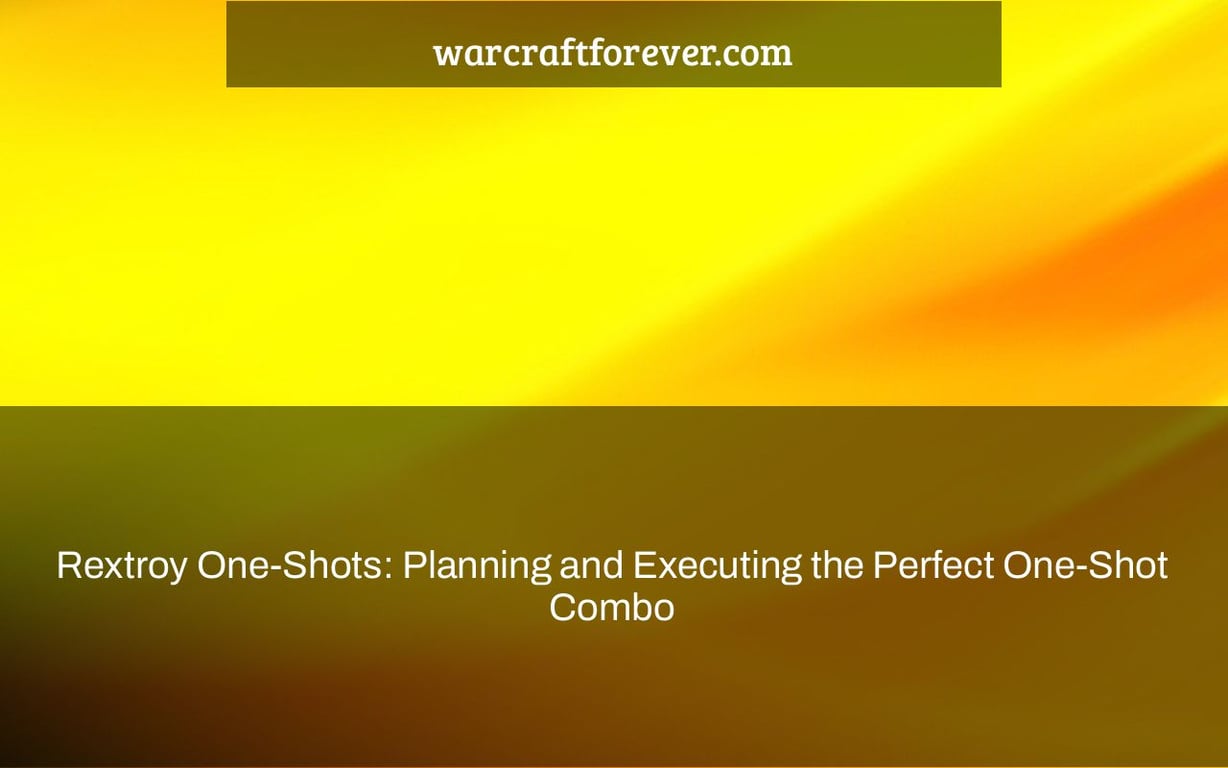 Today, we'll speak about a funny Shaman interaction that involves Counterstrike Totem, Mind Control, and a specific NPC…
This is one of the most complicated combinations I've done in a while, and you'll be able to accompany me on my discovery adventure in the video!
The initial intention was to use the huge amount of damage you can deal on lower level foes due to damage scaling to reroute or force Horde to take one shot.
Counter-Strike Totem was an early aspect of the idea, the centerpiece of which I wanted to construct (or try to).
I tried it out on some lower-level NPCs to see how it worked, and the damage is depending on the NPC's health rather than the hit itself.
So, when Counterstrike Totem is active, shouldn't we be able to amass 100 mobs and entice Horde into AOEing them?
Unfortunately, it seems that Counterstrike Totem has a limit on how many strikes it can redirect at once, or maybe a limit on how much damage it can redirect while you are pvp tagged.
It didn't matter whatever method you used; it didn't work!
In Barrens, I attempted to collect several Demolishers, but they refused to accompany me across the zones. As a result, when I entered Durotar, they rapidly reset.
My last idea was to test the Battlemaster with 80k health to see if I could even deflect that damage onto someone, and it succeeded!
So the totem strategy should be viable… but we can't get the Battlemaster into Durotar, unfortunately.
Because the damage scaling aura is deactivated while the Battlemaster is under mind control, mind control isn't an option for this combination.
I eventually went on a trip around Durotar in the hopes of finding a high-HP neutral monster like the Battlemaster. That's when I came upon Vanira.
She seems to be the only NPC in Durotar with 80k HP and a low level, therefore damage scaling is in her favor.
Thankfully, she can also be kited and has no leash, thus she can be kited all around Durotar.
While we can't mind control her to make the Horde explode up, we can mind control THEM to make the Horde blow up.
We just needed three people: a priest to control Vanira's mind, a shaman to counterstrike, and a third person to kite her.
Because the Priest and the Shaman must battle in order for Counterstrike to be hostile to the horde player who is being mind controlled by the priest, we required a third.
Because you can't start a duel in the middle of a fight, the Priest and Shaman can't kite.
The end outcome of this combination is funny; all you have to do is lure the opponent trinket or believe they won't trinket a random Mind Control (who expects it to be one shot?).
Thank you very much to Eloriu, Ipanic, and Kaarani for assisting me with the combo!
Watch This Video-
Related Tag