The first raid of Battle for Azeroth is live on the Public Test Realm, but with only three bosses to tackle at present. While it's not quite time-to-level in full yet, this patch will introduce some refinements and bug fixes as well as a set of new achievements that should make your stay entertaining while you wait.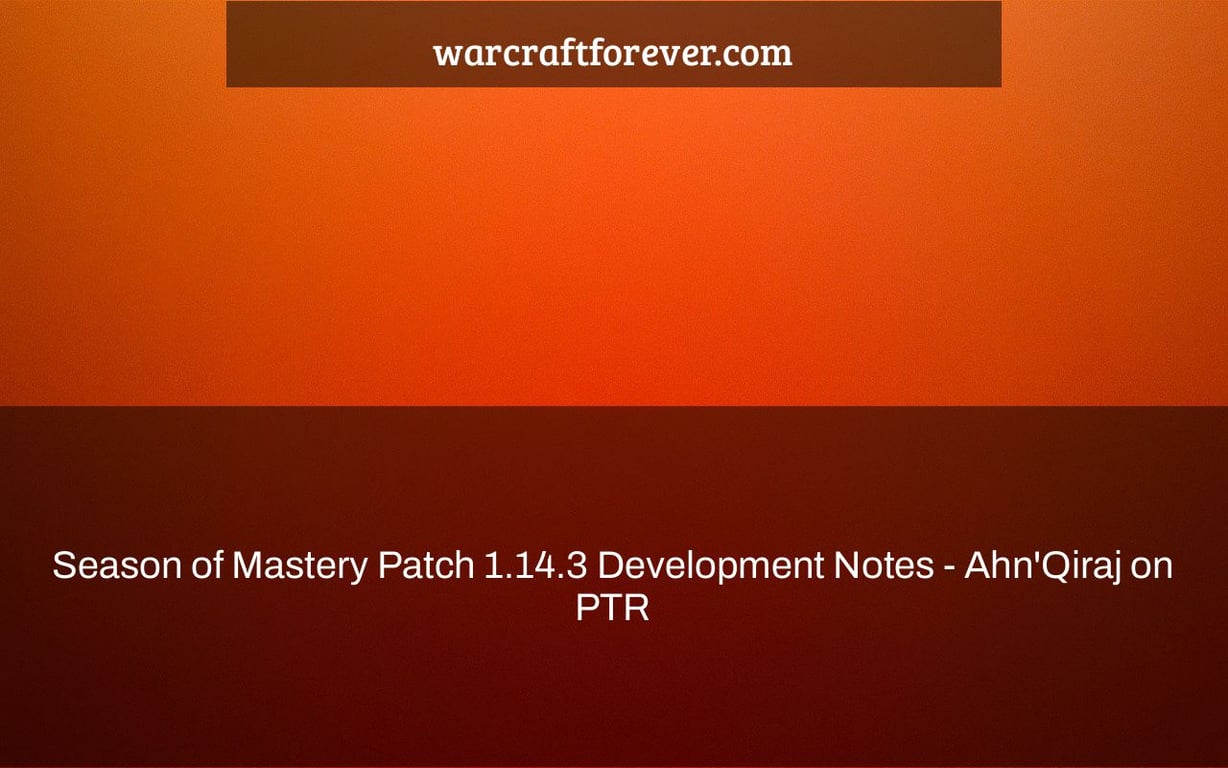 Welcome to the WoW Classic Season of Mastery 1.14.3 PTR!
While events happen above, the unfathomable evil that lies in the core of the Ahn'Qiraj is still slumbering,* gathering all of its terrifying might. Cultists of the Twilight's Hammer murmur that when their god is liberated, he will be restored to his full and terrifying grandeur. The ancient gods' prophets dismiss the danger presented by the Might of Kalimdor's invading heroes, claiming that defeating their master's real form would need a "mathematically impossible" degree of dedication and ability, well beyond the frail limitations of simple mortals' bodies and brains.
Testing has begun in the Temple of Ahn'Qiraj.
Season of Mastery has made many changes to the Prophet Skeram encounter. Players that obtain entry to Ahn'Qiraj's lower levels will meet the "Prophecy of Chaos," which will provide them with new challenges.
In return for even larger benefits, players with enough reputation with the Brood of Nozdormu may read from its eldritch texts to add additional threats to the encounters located further inside the temple.
The higher awards have not yet been activated on the Season of Mastery PTR.
For testing reasons, all freshly generated template characters have been upgraded with Blackwing Lair loot and are exalted with the Brood of Nozdormu.
*The Temple of Ahn'Qiraj's final encounter will not be accessible on the PTR.
We invite you to contact [email protected] with your raid schedule if you want to arrange a raid on the Season of Mastery PTR. If it's possible, we'd want to join the PTR and watch your development.