After a long battle between the Horde and Alliance within the Shadowlands, Sylvanas herself has emerged victorious. But when one of her own betrays her for power, what does that mean for their tiny corner of Azeroth?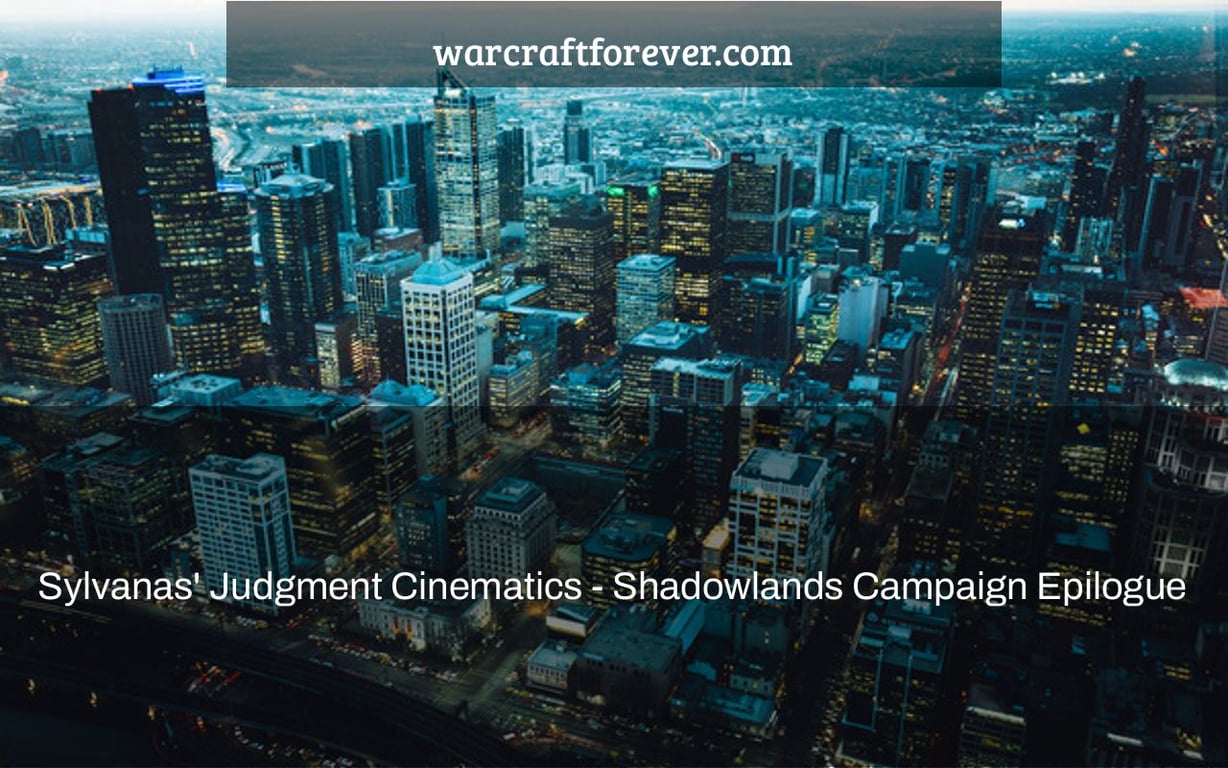 There are some story spoilers ahead.
These cinematics are part of a unique epilogue quest line that was unlocked on March 29th. Despite the destruction of the Jailer and the reforged Crown of Wills, Sylvanas' destiny remained unclear at the end of Chapter 7 of the Eternity's End campaign. Sylvanas is now being judged in front of the new Arbiter, with many citizens of Shadowlands and Azeroth watching, as Tyrande Whisperwind decides her destiny.
Sylvanas Windrunner, Arbiter Pelagos… The moment has come for you to make your decision. Arbiter Pelagos: Without compassion, there can be no genuine justice…and I can see that your actions carry the mark of the Jailer's influence, which we failed to suppress. Sylvanas: I was not under the Jailer's power. My acts were all mine, and I take responsibility for the consequences. Arbiter Pelagos: Then you know who you must respond in your heart. Sylvanas: I acquiesce to Tyrande's decision. Whisperwind. Arbiter Pelagos: Entrusting the administration of justice to your most ardent foe. Are there any here who oppose to this destiny, Arbiter Pelagos? So be it, Arbiter Pelagos. Tyrande: Banshee, what game are you playing now? Tyrande: The Sylvanas I pursued would never surrender to her foe's sword. Tyrande, Sylvanas: Death would be a merciful end. Sylvanas: Neither do I anticipate your pity. Tyrande: Your sudden regret may be sincere, but it will never be enough to undo what you've done. Tyrande: There will be no rest for you, Windrunner, until the spirits of your victims have found peace. Tyrande: The prisoner is presently in my custody. Tyrande says, "Bring her!"
—
Tyrande: The Maw is down below. Tyrande: You have sentenced so many people to an unfair destiny. Tyrande: And it will be there…that you will begin your penance. Tyrande: Every soul trapped in its depths, betrayed or condemned…you should discover and present to the Arbiter, who will judge all souls with mercy. Tyrande: You'll toil there under Dori'thur's careful eye, seeking every darkest nook and cranny until the last soul is set free, and you're the last one left. Tyrande: This, old buddy, is how you will bring rejuvenation to your victims and my people. Keep a close eye on her. Sylvanas: It will be done, no matter how long it takes. Tyrande: Hello, old friend. Keep a close eye on her.