The Darkmoon Faire is a festival of games, gambling and other entertainment in Azeroth. Hundreds of players from around the world come to participate in this annual event on Battle.net's World of Warcraft servers each year.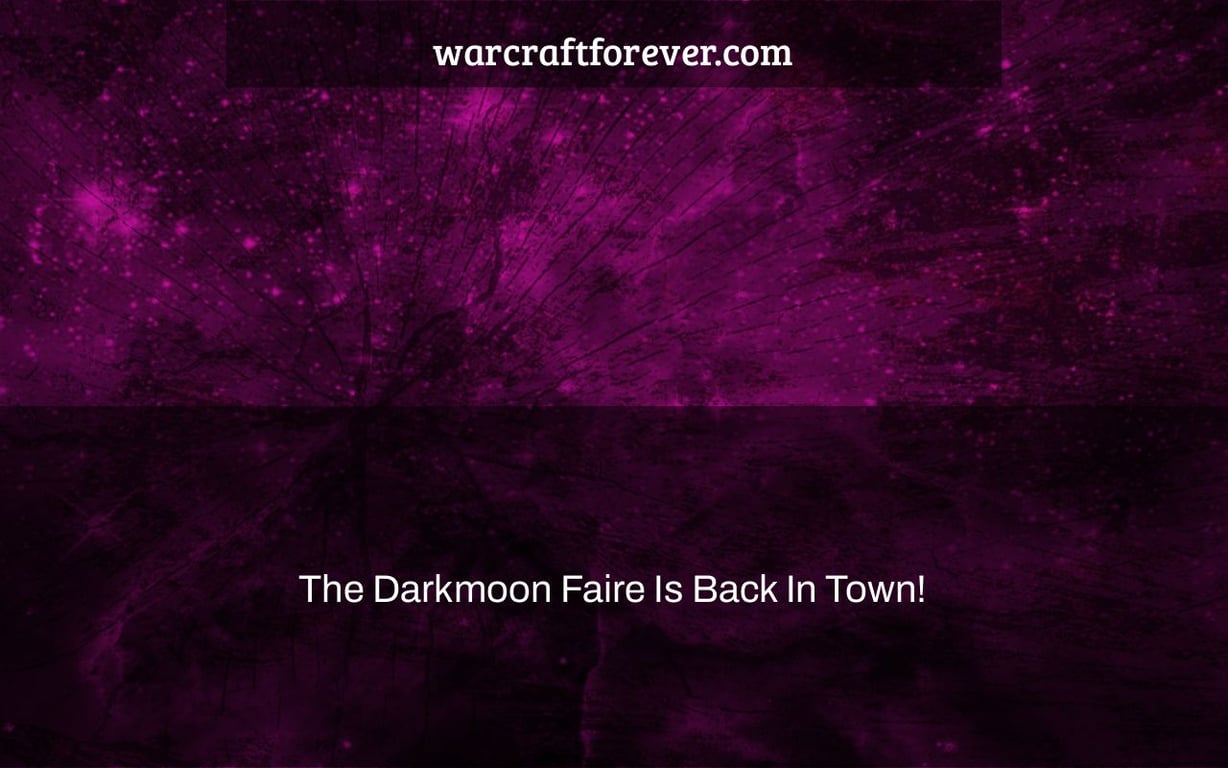 The Faire of the Darkmoon:
The Darkmoon Faire, a World Event that takes place outside Stormwind and Thunder Bluff on the first Sunday of each month, is back today (Sunday, December 5th). You may take part in a variety of activities in order to earn Darkmoon Tokens, which can be exchanged for fantastic rewards.
For more information on the Darkmoon Faire, check here for a full guide!
---
The Anniversary Buff for WoW and the Whee:
As some of you may be aware, WoW's Seventeenth Anniversary will come to a conclusion tomorrow (Monday, December 6th) at 10 a.m. In the meanwhile, anybody leveling a character should go to the Darkmoon Faire, ride the Carrousel, and get the Whee! perk. You'll get 10% more Experience and Reputation as a result of the enhancement. This buff is only good for an hour!
Now, if you add in the 17 percent Anniversary boost, you'll get a total of 27 percent in Experience and Reputation.
Remember that the Whee! boost only lasts an hour, so you'll have to renew it regularly. If your character is well-rested, the percentage of experience may be enhanced even more!
---
Returning Artifacts from the Darkmoon:
If you're lucky enough to have found this blog article, there's still time to use both of the boosts indicated above. It's more important than ever to turn in your Darkmoon Artifacts. Each character may only submit one of these every month!
I got 55 percent into level 50 with both buffs active and all 9 artifacts handed in!
For more information about Darkmoon Artifacts, go to this page.
---
Daily Journal of a Profession:
Despite the fact that they are classified as daily (owing to the blue exclamation mark), they can only be finished once each monthly reset, much as Darkmoon Artifacts.
If you're five levels away from attaining your profession's maximum potential, these Profession daily are a great way to get there.
---
How to Get Replica Transmog:
Replica Transmog is the most popular item on several of the worlds where I play the Auction House. These things are first gained by purchasing Darkmoon Faire Tickets and completing several of the activities on offer at the Darkmoon Faire.
These items may fetch up to $40,000 each. The components that cost 75 Darkmoon Tickets should sell faster since they are more difficult to come by.
Click the link for a thorough description of how to acquire Replica Transmog.
---
Silas' Secret Stash: A Quest
If you haven't done so previously, Silas' Secret Stash is a fantastic mission to finish. This mission can only be performed once, so double-check to see if you've previously accomplished it. For validation, copy and paste the script (attached below) into the chatbox. You'll either receive a True or False answer.
print(IsQuestFlaggedCompleted(38934)) /script
True = Completed False indicates that the task has not been completed.
If you haven't finished the quest yet, please see my guide for a thorough explanation!
---
Reminder:
You have until Saturday, December 11th at 23:59 p.m. to visit the Darkmoon Faire before it departs. Make sure you've completed all of your objectives and purchased/acquired all of your rewards before the Darkmoon Faire returns on Sunday, January 2nd, 2022!
If you're looking for a complete guide to the Darkmoon Faire, check out the link below!
---
Feedback:
Please use the comment area below to provide any comments. Use the contact me method to get in touch with me. Please consider like and sharing this article if you found it useful and think it may be useful to someone else.
Thank you for taking the time to read this!
Watch This Video-