In preparation for the upcoming raid challenge, we're providing you with a preview of what to expect. Ahead of its release on June 6th at 7pm CEST, here's everything you need to know about the Nathanos Undercity Raid Challenge!
The "destiny 2 daily reset" is a raid challenge that pits 12 class teams against the Blightcaller. The event will run from December 16th to December 23rd.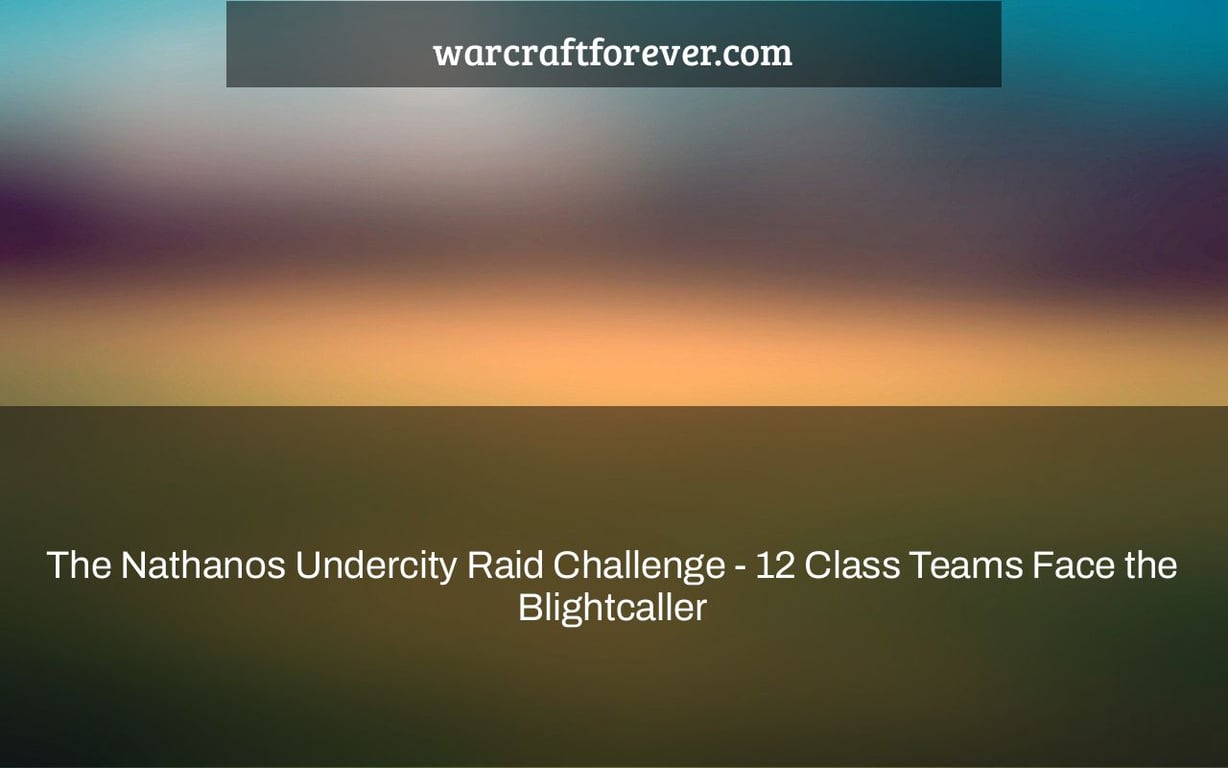 Because this version of Nathanos only had 176k HP, each player in the 8-person raid teams was restricted to only utilize common and uncommon grade vendor gear offered by Stormwind City merchants, as well as consumables and battle resurrections. Although covenant soulbinds like Podtender and Forgeborne Reveries threw the balance off, certain classes were obviously better equipped to confronting both the raid monster and the limitless supply of Undercity's Deathguard Elite city guards.
Despite being an elderly NPC, the class and equip restrictions make this a much more difficult battle than it seems!
Because it isn't confined to a single spec, this task will be closer to a genuine raid challenge than previous ones. This implies that any class may bring tanks and healers if they have them available.
Even if you're a pure DPS class, the challenge is designed to be completed quickly if you have the required DPS, since Nathanos has only 176k HP! Changing hybrids' spec from DPS to Healers comes with a risk and reward.
All competitors will be permitted to wear only white and green vendor attire from Stormwind city, which can be purchased from merchants, to make it more traditional (and to make it a challenge). You won't be able to purchase anything from the Auction House, PvP merchants, or any Tier set.
Non-tank members of each team will have roughly 8-10k health, and their DPS and armor will be significantly reduced.
Nathanos melee strikes for a significant amount of money, about 4-6k. He also wields two weapons. He often performs a fear spell, causing neighboring players to flee. He also has a stun, which he used to put space between himself and the victim.
If he's at range, he'll do less standard damage than if he's in melee, but every now and then he'll employ "multi shot," which is usually a single shot to the target and everyone close who's stacking. It has an 8-10k damage rating.
The powers are simple, yet devastating… During the battle, he will be followed by guards who will spawn in waves and do 2k melee and range damage!
He, like other raid bosses, has a plethora of lines that he will spout during the fight!
He'll also drop some crazy stuff… but I'm not going to tell you what it is!
The following are the rules:
Only white / green vendor stuff will be available. There is no fighting ress or heroics. There are no consumables. Stay inside the confines of the arena.
You are permitted to attempt to avoid NPCs in the encounter area (though you will be punished later if you are feared by them), but you are not allowed to clear the adds before engaging Nathanos.
So, let's see who comes out on top!
Despite the fact that each team made at least five efforts to increase their score, the task proved to be far more difficult than anticipated. The final results are as follows:
Surprisingly, only four classes completed the challenge, and they didn't all do it for the same reason. Adjusting the item level constraints might absolutely affect that.
Watch This Video-