The store is back after a hiatus lasting about three weeks. Blizzard has been struggling to resolve server issues with the new content and it appears that issue might have been resolved, too!
Blizzard has announced that the official Blizzard Gear Store is back. The store was taken down in 2016, but now it's back with a new look and more items to buy. Read more in detail here: blizzard activision.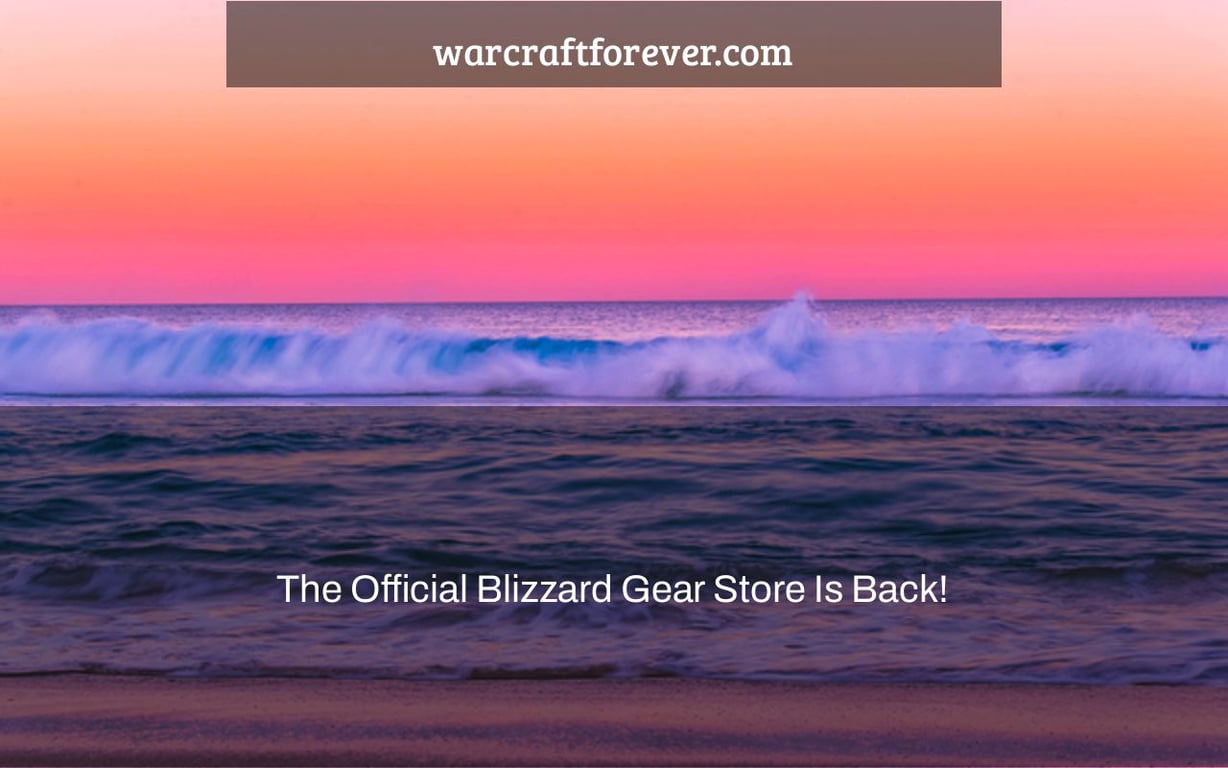 The time has finally come! We're excited to announce that the newly redesigned Official Blizzard Gear Store is now available. Join us at blizzard.com/gear. We collaborated extensively with our new partner, Legends, to create a new and better shopping experience that provides you with real and high-quality items. We're happy to replenish the extremely realistic Diablo Lilith 24.5″ Premium Statue to commemorate our reopening. Series 8 of the Blizzard Collectible Pins (for the first time, pins are available outside of BlizzCon or GearFest!) Additional new goods will be released shortly, including the fan-favorite World of Warcraft Lich King Arthas 26″ Premium Statue. Until then, have a look at our current statues, collectibles, clothes, and more. Sign up for our email to be the first to know about new product releases and other special offers.
Battle.net login may be used to establish an account for better integration and marketing inside the Blizzard or Activision brand ecosystem. You'll also have the option of creating a new account or checking out as a guest. To offer a rich, personalised fan experience, global customer assistance and feedback from players are also accessible.
We hope you enjoy your visit to the new Blizzard Gear Store! With regular product launches and huge drops commemorating your favorite Blizzard games, there's a lot more to come later this year. Register at gear.blizzard.com to get updates.
Frequently Asked Questions
What happened to Blizzard Store?
A: The Blizzard Store was a result of an accident. It started as a small project to experiment with the games economy and it became its own entity over time.
How do you use Blizzard Fan cash?
A: Blizzard Fan Cash is a system which gives players in-game rewards for spending money on the game.
How do I cancel a blizzard order?
A: To cancel a blizzard order, you must get in touch with the customer service team by calling 888-880-0643 or sending an email to [email protected]