The Battle Net Store, the official in-game store for Blizzard games such as Overwatch and World of Warcraft, was recently redesigned with a focus on rewarding players who report illicit behavior. The update is part of an effort to reduce cheating by adding more transparency into how points are distributed.
Blizzard has updated their Battle Net Points Store in China. Players will now be able to earn rewards for reporting illicit behavior. Read more in detail here: blizzard gift card.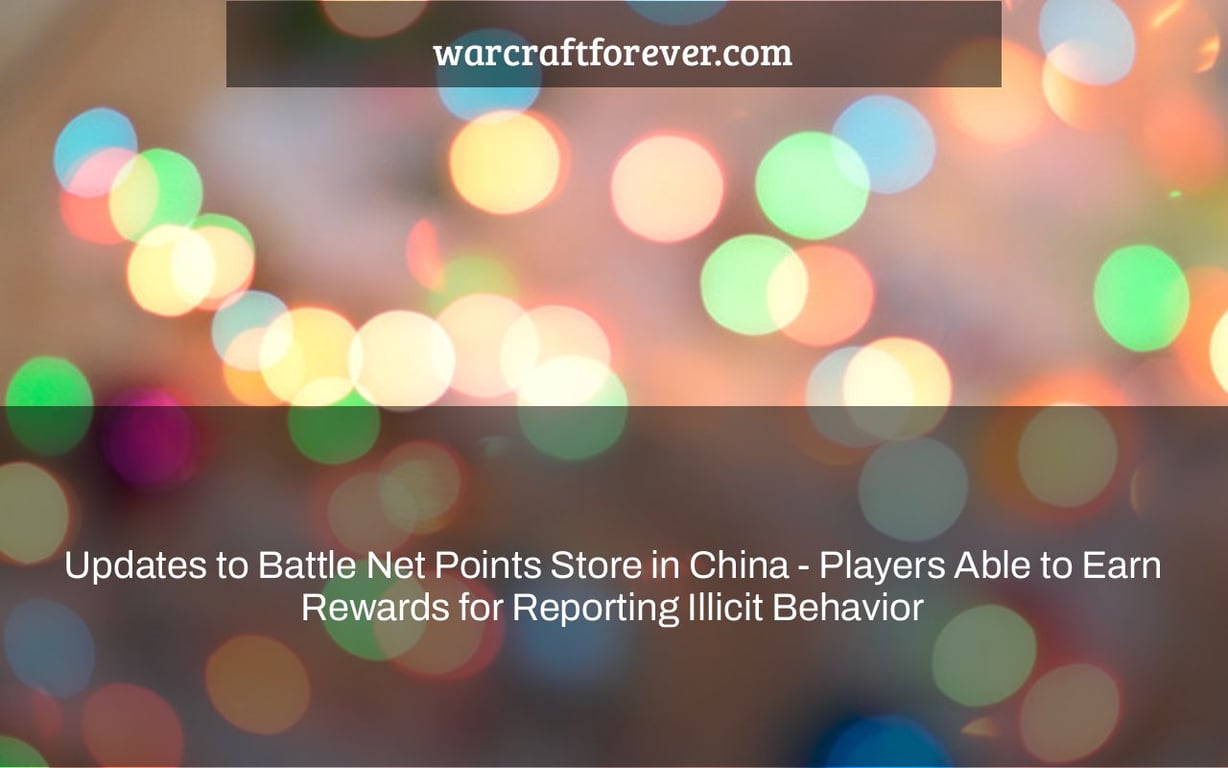 How long do Blizzard Game Credits last and do they expire? Blizzard Game Credits have an expiration date. Points earned this year will expire at 24:00 on December 31st of the following year. Under the account section of the website, you can see how many points you have and when they expire.
What is the best way for me to get points? Way 1: Purchase any goods in the Blizzard game shop or in the game, such as Blizzard game points, different game products, and value-added services, and pay with 1 yuan = 1 point. Points are awarded based on proportion;
Purchase any direct charging products in the (including direct charging of game time, direct charging of Blizzard game points account, and direct charging of game version (card secret, CD-key are not available when not available) Points products) can also be rewarded with points in the same proportion.
Where should I cash in my points? What kinds of things may be swapped? On this page, you may make exchanges. Virtual objects like as pets, horses, and props may be traded.
What should I do if I swapped the mystery treasure box for a game prize that I haven't played and didn't get it in the game? Please pick the relevant game category and time by clicking "Redeem Inquiry," then click "Reset," and the system will resend.
What is the procedure for obtaining the virtual things that have been exchanged? After redemption, gifts for Hearthstone, Diablo, and Storm will be given to the current relevant Blizzard game account. When redeeming World of Warcraft prizes, you must input the target character and server. Please double-check your entries and make sure they are valid.
What is the location of the redeemed "Blizzard Game Nickname Modification Qualification" and how can I receive it? The nickname modification qualification will be instantly supplied to the Blizzard Game Pass at the moment of redemption if the redemption is successful. After logging out, return to the Blizzard Game Pass webpage, verify the "Modify" button's activation on the left, and click "Modify" to utilize it. Note: If you still have the option to change your nickname for free, the swap will ultimately fail and you will lose your points. Please take advantage of the free modification option first. If you have any problems during the redemption process, such as a delay in distribution, you may contact the game's customer care for assistance.
Are the weekly limited-edition goods no longer available? Will it be re-energized? Some uncommon goods are now restricted to weekly exchange. There will be inadequate inventory if the exchange surpasses a particular amount in that week. Don't worry, these products will be refreshed again next Monday.
Can I have my swapped item replaced if I don't like it? There is no way to replace this item. Once a redemption is validated, the points associated with it will be removed and will not be refunded. Please make your selections carefully.
The imaginary objects in the exchange system irritate me. Are there any other choices? We will periodically update the exchangeable virtual goods, so please check the exchange system often.
After I've successfully redeemed the NetEase Blizzard Peripheral Mall vouchers, where can I utilize them? To see and utilize the discount, go to bmall.163.com, log in to the NetEase Pass account linked with it, enter My Order, and click on the coupon.
What are the rules for using coupons in the NetEase Blizzard auxiliary mall? The coupons are good for seven days after they are received and may be used to buy almost anything (except pre-sale products). Any coupons cannot be used in conjunction with one another.
Is it possible to refund the points/coupon I redeemed with the points after the purchase? – It is not possible to return it.