Sylvanas was an undead warrior queen of the Forsaken, and ruler of the kingdom of Lordaeron. She led them to assault Stormwind City in order to conquer humanity, but her forces were ultimately defeated by Arthas Menethil's plague-ridden Scourge, now known as Deathwing.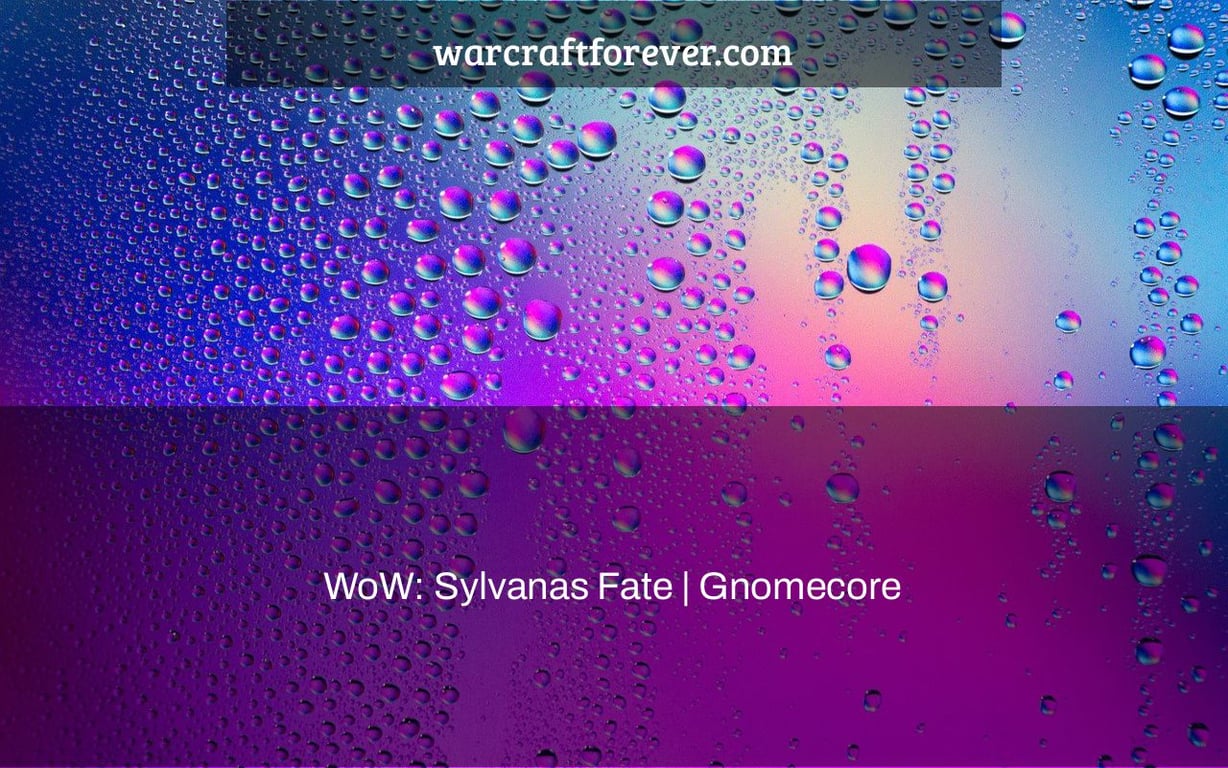 The meme was created by me, but you are welcome to repost it:)
Okay, I'll give Blizzard some credit — the Sylvanas problem was handled with finesse. Execution, of course, has no place in the game — it's something the bad guys do in the media, and it was never genuinely an option. The moment for heroic sacrifice is passed, and the conclusion would have been much too simple.
This atonement exercise is appropriate for the offense – or crimes – and it confronts the crime directly. That's all there is to it; for once, Blizzard said it like it is: we'll be happy when we find out what happened to her. This isn't a stretch or an attempt to come up with a better result. Tyrande remained enraged, as she should have been. The only thing that irritates me is that DEHTA was nowhere to be seen when Tyrande sentenced her beloved owl to an eternity in the Maw! Of course, it's a magical owl, although one that isn't precisely alive.
And, in their wisdom (I'm almost not sarcastic), Sylvanas was placed on the shelf beside Sargeras, ready to appear whenever the story required her – whether for counsel or in a time of great necessity.
I "stood and listened" to all of the conversations. There's nothing really noteworthy there, although Anduin's desire to remain in Shadowlands to cope with his PTSD seems odd. It's not like he can mend or even assist in the fixing of anything; everyone knows he's been used as a pawn, and he doesn't even need to apologize. There are no close friends or confidants for him here, and no locations of interest or significance to visit — the mending should take place at home, away from these despicable countries. Whatever suits him, I suppose.
So, what more can I say? With the whole Sylvanas narrative – beginning with Warcraft 3 – Blizzard obviously put themselves into a corner. She was one thing before Cataclysm, a victim turned against his tormentor, a highly sympathetic figure to follow. From Cataclysm onwards, a ruthless genocidal commander who tolerated the Horde at best and wanted to expand Undercity power in Lordaeron and replenish the Forsaken ranks at any costs, using heinous tactics (as Southshore recalls), but at least rationally. Legion and beyond, whatever the fuck of a shambles it was — a rollercoaster of unexplained acts and intentions, as well as character shifts that ultimately served no purpose.
I have no doubts about the character until Legion – and even during the Broken Shore opening cinematic. Beginning with her Stormheim hopping, her whole persona, as well as her consistency, was ruined, leading to where we are today. Blizzard had painted themselves in a corner — with various colored paints and designs, in a haphazard manner – but they had managed to leave this last area unblemished.
In a broader sense, this was lore's worst expansion, and I wish it had never occurred. The leveling content and subsequent covenant arcs were accomplished masterfully (as usual), but the whole main expansion arc and its antagonists seem to have been created by 5 year olds sitting in various corners of the room and not permitted to converse with each other. Whatever they could scrape up was dumped into a bowl with no effort to tie the story together or make sense. As I previously said, anybody, simply anyone – go to your local grocery store and ask a random individual to tell you a tale – would be able to deal better.
I play WoW for the mythology, having been a fan of the realm from its RTS in the 1990s, and I don't expect much — just a basic, epic narrative about heroes and villains. We don't need any Game of Thrones or Final Fantasy XIV-level depth or twists; LotR style will suffice: here's a large man doing horrible things to our lands and people; beat him with a stick:) WoW has wandered out into the broad seas, where it is ill, seasick, and puking all over our boat and clothing, and I believe it is in dire need of a return to its roots, to the beach, to the solid ground under its shoes.