On April 27, 2016 Blizzard released the third expansion for Diablo III: Reaper of Souls. This is Blizzards first major release since Mists of Pandaria in 2012 and is available on PC and Mac as well as iOS and Android devices.
The "wyatt cheng apology" is an interview with Wyatt Cheng, Lead Game Designer for Diablo III. In the interview, Mr. Cheng discusses the difficulty of Inferno difficulty and the intention behind adding Talismans to Diablo III.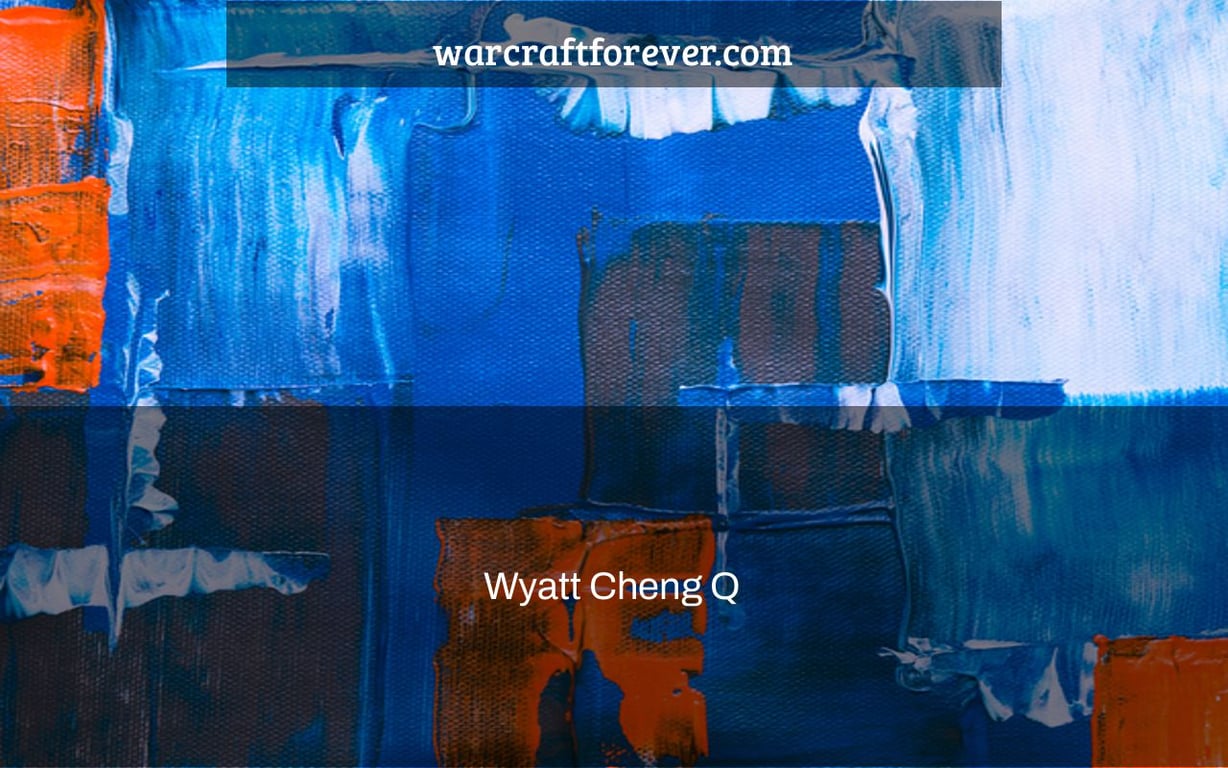 In light of Diablo III's 10-year anniversary, Blizzard veteran Cheng, Wyatt has invited the community to an impromptu Q&A on Twitter where he replied to questions regarding Diablo III's development before the release of the Reaper of Souls expansion. Cheng has joined the Diablo III team as a Senior Technical Game Designer after working on World of Warcraft Classic and The Burning Crusade. The whole community – Blizzard employees, writers, streamers, and fans of the franchise – asked in-depth questions, and we have gathered all the important points:
Important Takeaways
The RMAH was created to assist players in trading inside the game rather than utilizing other websites or tools, and it was not created as part of a "game as a service" model.
Diablo 3 difficulty was first inspired by World of Warcraft raiding.
Weeks after debut, the development team realized that farming tough material quickly and consistently would be more gratifying for players than conquering exceedingly difficult stuff.
A separate Talisman inventory with up to 9 slots was meant to be available to players. Internal testing revealed that gamers either disregarded or found the system too laborious, thus it was removed.
The Paragon system was not included in the original D3 concept.
At Blizzard North, two "versions" of Diablo 3 were created. After Blizzard North merged with Blizzard, the current version of Diablo 3 was created.
Cheng's favorite "cut" feature was a multiplayer hub town modeled by Diablo Immortal's Westmarch.
Because the team struggled to manage the complicated interplay between talents, skill runes, legendary goods, and visual noise, PvP was not included in D3.
Full List of Questions & Answers
How was the choice to simplify skills made? Skill trees and runes were substantially modified soon before the launch (during beta). Skill trees were an iconic feature of D2, and their disappearance was difficult to comprehend.
Cheng, Wyatt
The bulk of Diablo 3's work was spent on skill runes. The adjustment to level unlock was made for many reasons, the most notable of which was that we discovered during internal playtesting that players were not receiving enough incentive for leveling up. When you leveled up in Diablo 2, you received Attribute Points and a Skill Point, making leveling up a lot of fun. When you leveled up in Diablo 3, you received – nothing. We considered providing you attribute points, but we got the impression that spending attribute points makes some people nervous since it's a big choice they don't feel prepared to make. You have no idea whether those selections are permanent, and you have no idea what you'll want in 20 hours, so you wind up hoarding the points, which doesn't seem like a reward. As a result, it was decided to convert all of the runes into level-up prizes.
In retrospect, this is one of the Diablo 3 mistakes I regret the most (though it seemed like the right decision at the time). When a player earns a new skill rune, they aren't usually eager to test it out since they are content with the one they already have! Furthermore, the effects of skill runes substantially overlap with a design area that Legendary Items far better occupy. Not every talent works well with five rune effects. Some talents benefit from additional practice! This is a typical problem in game design that I term "Designing to a Number." Our minds are drawn to symmetry and patterns, thus systems are often built to match a number (e.g., 5 skill runes for each skill) rather than what makes sense in the context of each ability. All of these issues are solved by legendary items! We took the choice early on in Diablo Immortal development to unlock talents at different level levels, but to modify the skill (what was previously runes) using Legendary goods.
What was the point of having enrage timers on every elite pack? What do you think of the notion today, given how they were subsequently removed? Not in today's D3, but in hindsight, while looking at vanilla.
Cheng, Wyatt
The timers annoy me! I had completely forgotten about them. Those were all my fault.
There are two key factors that impact a player's ability to overcome an adversary in general. Survivability and Damage output In Diablo 3, the player has a lot of influence over how much of their character is focused on Damage and how much is focused on Survivability via customization options (gear, skill selections, etc.). This is a 10x or greater increase. It's critical that the player values both categories in order for the game and itemization to feel enjoyable. Players usually emphasize Damage as much as possible, and they don't consider about Survivability until it's absolutely necessary. Enrage timers are useful in this situation. Without Enrage timers, it's feasible (and likely) that when your game's difficulty rises, players will do one of two things.
They'll either completely disregard defense, increase their Damage output, and rely on player finesse in avoiding enemy attacks to defeat content anyway (see: Demon Hunters in Act 2 during the early days of release), or they'll increase their Survivability and accept that monsters will take longer to kill. This second consequence may be avoided by using enrage timers. If you give off your Damage for Survivability, the game becomes less enjoyable since adversaries take 30 minutes to kill. The purpose of enrage timers was to "rescue the gamers from themselves." It feels AWESOME to overcome a challenging adversary after a 30-minute nail-biter. That sounds fantastic. It's less enjoyable when you play the game in this manner all day. So, if all of this is true, why were the anger timers eventually removed? In the end, Diablo isn't about whether or not you can defeat anything; it's about how efficiently you can defeat it.
Players may be able to spend 30 minutes battling something, but they will not do so if it is not the most effective method to get gear. Morgan Day from the WoW team attempted to warn me about this before the ship, but I naively disregarded him. Finally, the issue of needing to test a player's Damage vs. Survivability balance still remains, but only on material that is meant to test a player's character. Greater Rifts is a current example of this (with its 15-minute timeframe). The lesson learnt is that time constraints are unnecessary for outdoor exploration when efficiency is the name of the game. Timers may still be useful in circumstances when players are demonstrating and testing the limitations of their characters.
The Talisman has always piqued my interest. Could you explain some of the thoughts behind it, as well as the benefits and drawbacks that lead to its removal from the game?
Cheng, Wyatt
Talisman, oh Talisman! Excellent recall. As a result, the Talisman was created as a development of D2 charms. What makes charms so appealing? What was it about charms that wasn't cool (for some people)? More things that make your character more strong with a lot of freedom in picking the attributes you want to concentrate on. Stuffing your inventory to the point that you had to play extra inventory Tetris. So we created the Talisman, a special location that could house up to nine charms. We also experimented with building a charm game. Perhaps they'd be colored, and matching colors would result in a multiplier.
Perhaps there were patterns that might be linked to earn incentives. However, as we moved closer to launch, we couldn't escape the impression that it was all too mathy. The more fascinating we attempted to make the mini-game, the more non-mathy users felt compelled to "find" an ideal answer for them on an external website. Worse, depending on the mini-game mechanism, you could have to halt and recreate your whole charm setup if you discovered a new charm. Internal testers were either entirely disregarding the system or finding it very boring. We also attempted the other approach, making it simply a flat storage of 9 charms with no corresponding advantages.
This was just somewhat successful. But after that, it simply seemed like 9 additional inventory spaces with no individuality. It was scoped out. I still remember that talisman warmly. Instead of eliminating it, we would have probably simply backlogged it as a post-ship feature if we had a live-service philosophy at the time.
I'd want to learn more about the PvP experiments. What thoughts were tried, and what ideas were tossed around? What was the initial motivation for intense PvP?
Cheng, Wyatt
Internally, we put a variety of modes to the test. We had a four-pillared arena and a three-lane MOBA map with towers and creeps. – "Hostile Bounties" allows you to complete bounties while still participating in PvP outside.
The Paragon system began in D3 and is currently being carried over into Immortal and D4. Was it always going to be a D3 feature? It seemed at the time that it was implemented in response to players' need for additional post-60 activities. It goes without saying that it has had a significant impact on the game since then.
Cheng, Wyatt
We didn't discover we required the Paragon system until after ship since it wasn't part of the original D3 design. The level limit was lowered from a near-impossible level 99 to a fairly manageable level 60 between D2 and D3. I don't believe we realized the importance of that choice at the time. The game got much less rewarding after you reached level 60. So, shortly after ship, we started talking about making sure you still had reasons to want to gain more XP. As we discussed the Paragon system, we realized it could solve a second problem – it was very common to sit down for a session of Diablo 3 only to find you were further behind than when you started! You'd sit down to play and discover no new goods, losing 100,000 gold. You shouldn't have played at all from a progression viewpoint. So now we were dead set on making sure you could acquire XP (we don't have an XP loss mechanism).
So we know we want a Paragon system so you can feel good about your XP, achieve more levels, and always feel like you've progressed at the conclusion of a game session, but what kind of reward would Paragon provide? Then there's Gold Find and Magic Find. The percentages MF and GF were generating all kinds of issues in the game. You had to pick between utilizing rewards-optimized gear and gear that increased your character's strength. Players in groups were donning MF%/GF% gear and stealing from one another. So we calculated how much magic find and gold find a player might possibly acquire and came up with a value somewhere between 250 and 280 percent. When Paragon was released, we announced that the MF and GF percent caps had been raised to 300 percent. This has no bearing on anybody since it was greater than the theoretical limit. Then we put it up such that every time you got a Paragon level, you received 3% MF and 3% GF. Players who attained Paragon 100 would lose all of their prior MF/GF gear, which would be done in a "buff rather than nerf" manner.
One stone, two birds!
What was a hazardous development choice or call you had to make during D3's development that turned out to be a great one? Do you believe anything you created should be included in future Diablo games?
Cheng, Wyatt
The original Natalya's 4-piece bonus, which added a second discipline. It went online with 2 discipline/second instead of the anticipated 0.2 discipline/second due to a problem. Naturally, gamers began collecting those pieces right away. It was completely out of step with the rest of the set bonuses and legendary goods at the time. We had a big internal argument over whether we should nerf it soon or leave it alone.
We ultimately maintained it because some players would have paid actual money for the things at this time, and nerfing an item in that circumstance would have been devastating. The banner was taken up by Travis Day and Andrew Chambers, who stated "Hey, you know how gamers always think that if you enhance everything else, everything else will match? Why don't we go ahead and do it this time? ". (Note that although never nerfing and always boosting to match isn't a healthy long-term approach, it was the appropriate move in this circumstance). As a result, it marked the start of Legendary items as we know them today. "Let's start with 2 discipline/second," Travis suggested, then threw down the gauntlet and stated, "Royal Ring – decreases the amount of set items necessary to obtain a set bonus by 1," which completely blew my mind. Learning experience: 1. It's OK to provide the participants amusement. 2. For Diablo, gate power based on rarity. It's OK to have some legendary things that are far more powerful than others; just make them more uncommon and difficult to get.
What was your favorite feature that either didn't make it into the final product or was modified enough to be deemed a distinct feature?
Cheng, Wyatt
A multiplayer hub town is a simple solution. At Blizzard North, there was talk of establishing a hub town. Brevik may have mentioned this earlier. It's difficult to justify the expense of a hub town when analyzing the cost of a feature on the production schedule. However, having a multiplayer center town helps the environment seem more alive and authentic. Many gamers noted on how different Diablo Immortal felt solely because Westmarch is a town where you can see other players jogging by during the initial technical alpha test last year.
Looking back at the initial Inferno difficulty, the nerfs and balancing that followed, only to add Monster Power 10 later (which if I recall was much more difficult than Inferno release). Would you have opted for nerfs and balance in exchange for a short-term gain due to player builds?
Cheng, Wyatt
One of the game design lessons learnt is that it's critical for players to be able to choose an acceptable difficulty level for themselves when presenting difficulty options. When stated honestly and with the benefit of hindsight, this is evident. Your lowest difficulty should be for the player with the least skill and the poorest equip. Your hardest difficulty setting should be for a highly competent player with excellent equipment. I hope we can reach an agreement on it.
So, how many challenges should there be in between? Is it just what "feels right"? How many can fit on the user interface? How many creative names can you come up with? How many do you believe the typical player can emotionally comprehend?
The proper number, it turns out, is whatever many are required such that a player is not STRANDED between two difficulties. Worse still, if difficulty N is much too simple while difficulty N+1 is excruciatingly tough to the point of being unfun or hopeless. This is dependent on how much power scaling exists between low-tier and high-tier players. After we realized this, we added MP1-10, which subsequently developed into the Torment + Greater Rift system in RoS.
The Diablo series is mostly made up of linear stories. I'd love to hear about your efforts and ideas for creating an emergent story or other narrative experiences in D3!
Cheng, Wyatt
At Blizzard North and again when the project was relaunched in Irvine, we experimented with a "Angelic/Demonic" influence mechanism. The notion was that the narrative decisions you made would have an impact on your character and their growth. Star Wars: Knights of the Old Republic was a huge inspiration for us. We like the notion of gamers being able to select between walking along a bright or dark road. This concept resulted in a TON of positive great things, and we were quite thrilled. It was killed for three reasons (not exhaustive):
One, not all players were interested in reading all of the necessary speech to make the good/evil options significant. Two, players often labeled as "always good" or "always terrible," resulting in a game with little complexity, with players just pushing more and more to one side or the other. This was nice for a single game, but not so much for subsequent ones.
Two, players often labeled as "always good" or "always terrible," resulting in a game with little complexity, with players just pushing more and more to one side or the other. This was nice for a single game, but not so much for subsequent ones.
Three, we attempted to include mechanics into this system. For example, to unlock X skill or equip X item, you must have 50 Demonic alignment points. The player's build selections were at conflict with their imagination. When your head cannon collides with the build you want to play, a frequent Diablo player will prioritize the build they want to play. As you make conversation tree options that aren't what you want, you'll feel uneasy.
Hello there, candlesan! Was Skovos one of the places we visited in D3? I know there was pre-release concept art and then the Tyrael/Lorath debate in RoS. Thank you kindly:)
Cheng, Wyatt
Skovos is my absolute favorite. When you first entered the Diablo 3 team room, there was this magnificent piece of art by Peter Lee in the corridor. Yes, we were seriously considering visiting Skovos. It's usually a good idea to put more ideas on the table than you need, and then reduce down to the strongest ideas for what you need. It's simpler to go broad and trim whether it comes to class skills, narrative ideas, or book writing.
In the instance of Skovos, one of the reasons (and I emphasize this was just one of the reasons) was that the aesthetics were evocative of Titan Quest. Titan Quest was the most current isometric ARPG at the time we were debating whether or not to remove Skovos from D3. We thought it was too similar aesthetically and that there were bigger prospects elsewhere. I'd love to see the Diablo series return to Skovos at some point.
Was the level cap satisfactory to the team? When I initially started playing as 70, it felt awkward.
Cheng, Wyatt
At launch, the level maximum was 60! It used to be 99 (like Diablo 2), but we reduced it to 60 during development to better fit the pace of the zones, with the idea that you would reach 60 by the conclusion of the campaign.
How did the development team arrive at the fundamental game difficulty levels and parameters at launch? Which metrics were employed? Was the game's "hardness" more of a design philosophy choice or the consequence of positive internal testing and a "this makes sense" decision?
Cheng, Wyatt
The popularity of raiding in World of Warcraft affected the game's difficulty. We didn't know the outside world (Acts 1-4) wasn't the correct area to put "extremely challenging material" until after ship. As a result, technologies like Greater Rifts were included in RoS.
I recall Jay saying something along the lines of "we're not nerfing Inferno" at Blizzcon, which lasted about 3 weeks after the debut. What went wrong? What was the reasoning for charging players so much gold for repairs?
Cheng, Wyatt
We discovered that Inferno's excessive difficulty scaling wasn't adding to the game's enjoyment. It's more pleasure to run the material effectively and frequently than it is to overcome a particularly tough task once. (I'm simply speaking in general terms here, although both may be enjoyable) After launch, we rapidly learned that people had defeated Inferno, but it was no longer enjoyable to play.
So we rapidly shifted gears to make repeat clearance more enjoyable. In terms of repair expenses, it was simply a wild guess. Repair charges, according to conventional opinion at the time, kept your gold economy in check. This is incorrect; effective economic design is much more advanced. (and the gaming industry as a whole has made progress in this area as well)
I'm curious as to how you approached D3, dissected the core flaws, and fully transformed it for RoS.
Cheng, Wyatt
Although this is a large issue, there is no silver bullet. On RoS, game development proceeded in the same manner as it does elsewhere. Gather comments from the public and your staff. Make a list of all of the significant issues. Make a list of your aspirational objectives. Make a list of possible solutions. We had a massive excel spreadsheet that rated all of the possible solutions. Assess how successfully each effort responds to issues. Toss in some developer intuition. Calculate the cost of each feature, draw a line somewhere, and get as much done as possible.
What would you alter if you could go back in time to any moment during the creation of D3 and do so without humans knowing?
Cheng, Wyatt
I'd do a thorough analysis to determine if we're a Box Product or a game that releases content updates on a regular basis. It was excruciating to ship as one and then change to the other owing to player expectations. With Diablo Immortal, we're definitely doing things differently.
How many versions did D3 go through before reaching the final product that was released to the public? And how many years did that final iteration take to develop?
Cheng, Wyatt
There is no such thing as a "number of iterations." Iteration occurs on both a large and micro scale. Blizzard North produced two versions of Diablo 3 at the super macro level. After Blizzard North concluded, we started development on the current version.
1. Was a class with Whips as a class weapon ever planned? 2. Have you considered adding mod support? 3. I like SC2 Nova Mission a lot. Is it possible for D3 to introduce paid content, such as a new Class + Side Story campaign?
Cheng, Wyatt
1. Yes, it's something that constantly comes up. 2. Yes. Supporting modifications in a game like Diablo 3 is a huge commitment that risks fragmenting the community, among other technical and design issues. 3. Excellent question for contemporary D3 developers!
What was the most important thing you discovered prior to RoS that informed all subsequent design?
Cheng, Wyatt
I'm not sure whether there is a single /most/ important thing, so I'll simply say anything significant. Players dislike it when items are nerfed, but they like it when they are boosted. Everyone thinks they don't mind nerfs until it affects their favorite build. Even "nerfing" anything on the PTR (public TEST realm) is regarded as a nerf and hurts.
In the original Diablo 3, what was the anticipated end-game playstyle? What were the creators expecting users to keep repeating?
Cheng, Wyatt
At the time, it was thought that Diablo 3's endgame would be similar to Diablo 2's, with players completing different segments of the campaign.
Another question for you. Why is it so difficult to add extra stash tabs and other features to D3? Couldn't there be a chest with the same storage capacity that isn't loaded in online games? As a result, it's only available in Solo.
Cheng, Wyatt
I'm not a server expert, so I can't get into specifics, but I do know that our server engineers are excellent. Is the difficulty a result of what you're optimizing for? Some architectural choices were made to improve performance for the game we knew rather than the game we know now.
What inspired the Witch Doctor Class, and are there any more in the works that might make it into Immortal?
Cheng, Wyatt
Making a class on D3 was strongly affected by the team's opinion of what would be fun. We made it happen because the artists were enthusiastic about Witch Doctor. In terms of Immortal, I don't want to derail the DI hype train, but I will add that our post-launch class plan is very fantastic.
Why was "This skill initially begins its cooldown once its effects have expired" only implemented on certain abilities, such as Smoke Screen and Spirit Walk, but not on others, such as WotB, Archon, and Ignore Pain? Because Spirit Walk and other abilities render you invulnerable, it made sense there, but giving other talents that…
Cheng, Wyatt
Yes, some of those judgments were made on the spur of the moment. You have to let certain design choices ride once a game is online, and this is one of them. It would be wonderful if the cooldown regulation was uniform across the game.
What input led to the idea that purchasing gear with $/gold was engaging enough to reduce drop rates to the point that many players were upset by the lack of excellent drops, particularly considering Inferno's gear checks? (Act 2 specifically).
Cheng, Wyatt
Because of the AH, drop rates were never slowed down. Drop rates were designed to be enjoyable for a solitary player. Here's something to consider. You may choose whatever drop rate you wish. Introduce an Auction House, which places the player in the 99.99 percentile of loot.
So, to continue the thinking experiment. Create your own die-rolling game. You may choose any number of sides (for example, 6-sided dice) and roll any number of dice (for example, ten). So you roll 10d6 and the total represents an imagined item's quality. Assume you're the only one playing this game. Every time you roll a higher number, record it as your new highest score and reward yourself with a piece of candy. Imagine a game with a million players, and everyone's best-rolled outcomes are shared. On 10d6, one person's best roll is a 54. A 55 is rolled. They are now GIVING the 54 to someone else. What does a typical individual go through? I start the game and am given a 58. If I roll a 59 or 60, I get to eat sweets. The point is that most players can't get upgrades in a near-zero-friction environment, regardless of which dice they roll (quality of stats on items or how awesome those stats are), how many times they roll (number of properties on an item), or even how frequently they get to roll the dice (drop rates). Once a day, roll 3d4 (three four-sided dice). The millions of gamers that came before you still gave you an 11 on day one. As quickly as you can, roll 8d20 (eight 20-sided dice) (the sky is raining legendary items). On day one, you're still given a 158. (maybe even a 160, because you let everybody roll as fast as they could by increasing drop rates thereby accelerating movement towards perfect items). The issue can only be handled by increasing or eliminating trade friction.
Serious question: what is the finest that was never published due to technological constraints? A less serious question: which is more exciting: the previous ten years or the next ten years?
Cheng, Wyatt
I'd love it if skill tooltips could update to reflect the damage done with the current gear you're wearing. Because that's how the technology is developed, it reads "180 percent weapon damage" or something.
It's difficult to compare the previous ten years to the future ten, but I would say that the next ten years for Blizzard are quite exciting.
The WD used Locust to boost his canines in the first D3 gameplay clip. Why did these types of skill relationships become obsolete?
Cheng, Wyatt
Locust Swarm's interaction with the dogs was hilarious! We were concerned that developing a synergy between two particular talents would make players feel obligated to utilize those two skills together all of the time.
Cheng, Wyatt
It was still a perfectly usable concept; we simply needed to create a lot more interactions amongst a lot more talents to make it really function. We began down that road, but when we looked at rune effects and having five runes for each ability, we decided against it. The Zombie dogs' "burning" and "plagued" qualities were replaced with rune modifiers. We didn't believe both rune modifications and those particular skill interactions could be sustained. This is partly due to the interactions being programmed especially for various talents. Interactions between talents exist in Diablo Immortal (for example, Wizard Scorch + Arcane Wind), but they are predicated on the property of one ability (fire) interacting with the property of another.
Hello, Wyatt! Were there ever any conversations about restoring an item-based economy, or were the disadvantages of RMT too obvious? It's wonderful to obtain a rare drop and know you can exchange it.
Cheng, Wyatt
Okay, so there are a variety of attributes for "money" even outside of game design, even in general economic design. You may look up terms like Durability, Recognizability, Stability, Divisible, Transportable, and so on. Digital isn't concerned with the word "durable," but you are concerned with terms like "stable," "divisible," and "transportable."
Is there a limit to how much cash you may have in your possession? It's also crucial to be recognizable: does everyone agree that the money has value? Going to a "item-based" economy simply means not introducing a resource (such as gold) that has all of the qualities needed to serve as an useable money. I believe the decision to do so varies every game and the game's higher-level aims and vision. It was never anything we actively considered for Diablo 3. A SoJ economy was seen as more of a side consequence of not offering a currency that players could really trade in (Gold in D2 is neither "transportable" nor "stable").
Was Imperius intended to be the next 'bad guy' from the beginning of D3 development? When did this shift occur? And why? By the way, thank you for doing this! Still actively playing D3:)
Cheng, Wyatt
In terms of "purpose" or the precise time when distinct story concepts came to life, I can't comment authoritatively. I was focused on combat and systems, and those choices were made by a group of storytellers (including Jay Wilson, Leonard Boyarsky, Metzen, and others).
The attribute system was reworked a few months before the game's release, switching from a more general Attack/Precision/Defense/Vitality system to a class-specific Str/Dex/Int/Vit one. Could you provide any background on why this is the case?
Cheng, Wyatt
Ooh, another mechanism I'd completely forgotten about till today. There were two issues. 1. Some players choose not to perform arithmetic and instead want to select what sounds interesting. Str/Dex/Int/Vit 2 sounds better than Attack, Precision, Defense, and Vitality. The attributes of attack and vitality were obvious. They both progressed in a linear fashion, describing how much damage you could inflict and how much health you had in simple terms.
On the other hand, precision and defense were not. Under the hood, they were transformed to Critical Hit Chance and Damage Reduction, both of which are percentages. The issue is that you have to put data through a conversion formula when you have metrics that a player invests in and grows in value for a percentage impact. Precision was equivalent to "Critical Hit Chance Rating," while defense was equivalent to "Damage Reduction Percent Rating." As a player, ratings are more difficult to comprehend and appreciate. When a player considers two options and asks himself, "Do I want Attack or Precision?" or "Do I want Vitality or Defense?" they are left scratching their heads, and the response is invariably, "IT DEPENDS." So we ditched it and switched to the current system.
How have you approached content producers as streaming has evolved over the years to keep things new and fresh?
Cheng, Wyatt
Hello there, Snuggie! During the creation of D3, content creators were less of a thing since we were entering the brave new world of "http://justin.tv." (Hell, even YOUTUBE was relatively new when Diablo 3 was released.) Nowadays, I believe that content providers are partners in the success of a game. I like thinking about how to create memorable experiences for others.
We look to artists to convey information or design purpose. Thanks to designers, I believe current players have a larger capacity for endgame complexity than they had 15 years ago. It's a vital collaboration since content producers are frequently privy to game details that the developers are unaware of. Developers are aware of what we created, how we created it, and what we planned. But we can't put in the same number of hours as a content producer.
What motivated your team to choose the courses you did? I believe it's a fascinatingly diversified lineup, but what made you chose a barbarian over a warrior, for example? Thank you for your dedication!
Cheng, Wyatt
Okay, a little sarcastic remark with a grain of truth: Jay is a huge fan of the Hulk and the Demon Hunter, as well as Kate Beckinsale from Van Helsing. D2 Sorcerer Plus the second Harry Potter film Chris Haga and Julian Love of Witch Doctor like the mood and brilliance. Monk – I wanted to try something different with the Paladin, and I like Avatar (the animation, not the blue men).
First and foremost, thank you! Was D3 intended to be a service-oriented game? Was RMAH revenue sufficient (or thought to be sufficient) to cover that?
Cheng, Wyatt
D3 was never intended to be used as a service. Many of our selections were based on box goods. For example, we decided to restrict the beta to level 13 in order to avoid spoiling the tale. If we had a live-service model in mind at the time, we would not have made that decision.
Which feature was the most difficult to create or implement?
Cheng, Wyatt
Many of the most difficult aspects of game production are invisible to the player when done correctly. When creating an account "simply works." When a character animation is played but the feet do not slide. When the camera allows you to view all of the action without being obstructed by geometry.
I'm interested as to why PvP was removed from the game. Would you mind sharing any details that may have fallen through the cracks over time?
Cheng, Wyatt
In general, all of our internal PvP testing with set templated characters were a lot of fun until you could bring in your own character. Fixed characters have ability sets that the designer develops to be enjoyable initially, before the player attempts to optimize play. It was a massive undertaking to balance having 6 abilities being enjoyable to play as and entertaining to play against with Diablo 3's vast skills + skill runes + (later) legendary goods. Add additional visual distractions, varying assumptions about what will happen to your stuff, and other development objectives.
Was the auction house created as a more convenient manner for players to trade?
Cheng, Wyatt
Yes. It arose from a desire to improve the Diablo 2 experience for gamers, who had to spend hours in trade conversation or resort to other web sites.
How hectic was the team's launch day?
Cheng, Wyatt
The day of the launch was a party. The launch week and month were a different tale…
It's similar to ER triage. Players may be cultivating pots in Act 4, however these individuals are unable to log in. How do you balance these competing demands?
Hello, Wyatt. Thank you for taking the time to respond to my inquiries! D2 was and continues to be my favorite game. Since day one, I've been playing D1. Of course, I loved D3 as well. Would you agree that too much of D3's design was focused on fixing D2's obvious flaws?
Cheng, Wyatt
No way. The gaming industry as a whole develops. Every industry engages in a variety of games. Almost all games created by any team at any firm are influenced by prior games' triumphs and learn from their errors.
Would you think DI development was more intensive and time-consuming than D3 + RoS?
Cheng, Wyatt
Making games is difficult. Both tasks were demanding and difficult, but in different ways.
For the benefit of readability, some of the original questions and answers have been slightly altered.
Wyatt Cheng is a game designer at Blizzard Entertainment. He has been working on Diablo III since the beginning and recently had an interview with Kotaku about the upcoming Inferno difficulty, Talismans, and RMAH intentions. Reference: wyatt cheng blizzard.
Related Tags
wyatt cheng cries
wyatt cheng wiki
wyatt cheng meme
wyatt cheng salary
wyatt cheng linkedin